Police chief: campus ID policy will change culture, increase security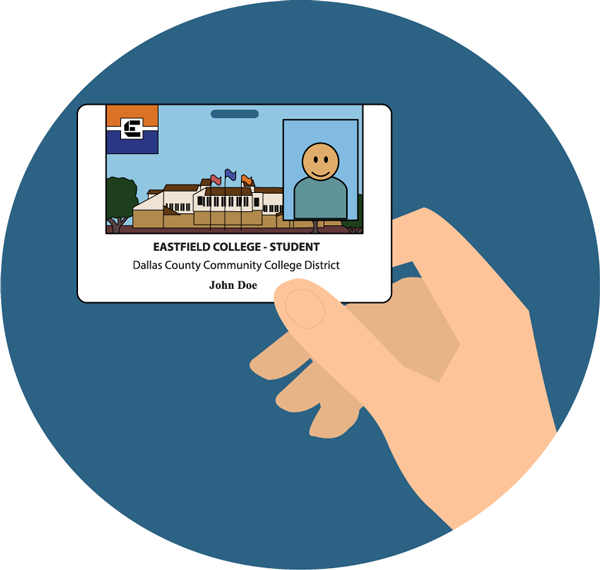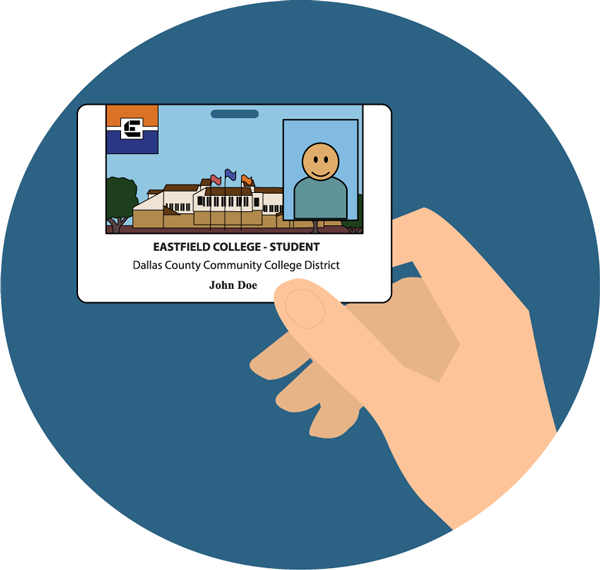 A policy that will require all students and employees to wear Eastfield IDs in an attempt to improve safety lacks specifics approaching the April 1 deadline.
Dallas County Community College District police Chief Lauretta Hill said as of now the procedure for officers on campus will be to educate about the new policy and encourage students and employees to obtain and wear ID badges.
It will not solely be a law enforcement effort but a community effort, Hill said.
"What we're trying to do is change the culture," Hill said. "The ID policy will take a while before it becomes muscle memory, so initially what we're going to do is make sure everybody has an ID. It's not just a police program or policy. It's for all the campuses, so everybody is our eyes and ears."
Police on campus are still waiting for direction on how to handle implementation of the policy.
Many students are unaware of the policy's existence.
Information Technology major Beyani Quiroz said she did not know about the policy. She said it makes sense but isn't necessary.
"I think it's good that they're trying to do that, but it's been like it is right now and I feel like we're safe right now," Quiroz said.
[READ MORE: Admins brewing plans for coffee shop next semester]
Jorge Bravo, a biology major, knew about the policy but was not aware of any specifics.
He heard about it from a professor during class and said he doesn't think it will hurt anything.
"I think it's a good idea," Bravo said. "Most of us already carry a lanyard, like for our keys."
Donielle Johnson, director of marketing at Eastfield, said there will be no disciplinary action for members of the college community who do not wear their ID badges on campus.
Johnson, who is on a committee to help implement the new policy, said many of those details will be handled by police.
Johnson said it is unclear how the policy could impact Eastfield's status as an open campus in the future, but that the main concern is safety.
"This all kind of stems from the incident at North Lake and the incident at El Centro," Johnson said.
The incident at North Lake was a man who killed a woman and himself in 2017. The year before, Micah Xavier entered El Centro in an ambush that ended with five police officers dead and two civilians injured.
[READ MORE: El Centro honors fallen officers]
For now, Johnson said college officials are focused on raising awareness of the policy. Posters have been placed across campus to help remind students of the upcoming requirement.
For instances where members of the campus community repeatedly refuse to comply with the policy, there may be further action taken, according to Justin Lonon, executive vice chancellor for the DCCCD. That may be through the student or employee codes of conduct, but the procedure is still being formed. It is expected to be finalized by April 1.
"That could obviously have a greater impact, but the intent is just to remind folks that this policy is in place and make it as commonplace as it is in many other institutions," Lonon said.
Computer engineering major Christian Nava said that while he was not aware of the policy, it makes sense.
"Regardless of any place, whether it's a college or a workplace, they require that you have your identification card so they know who you are and it makes their job easier," Nava said.
Lonon said he does not expect the policy to impact the open campus status of district campuses.
"This really is a foundational one that many other institutions have in place for just trying to know best who's on campus," Lonon said. "The intent is not for a community member who shows up to be harassed or anything like that. It's just helpful to have a sense of who is supposed to be there and who's not."
In the future, campuses may have a visitor center or a requirement for visitors to obtain a badge. The difficulty with implementing that is in the number of entrances on most campuses.
El Centro is the only district campus with a 100 percent ID check policy, Hill said.
Students can get their first ID for free at advising in C-120.
Any replacement IDs will cost $10. Employees should pick up their IDs in human resources, C-215. There is no cost for employee replacement IDs.
The IDs can be used to get discounts around Dallas-Fort Worth and are used to check out material from the library, access the school gym and can be used when making payments to the business office.
DART Student GoPasses also require a student ID.
Video: DCCCD Chancellor discusses tuition, textbooks, master scheduling and bachelor programs