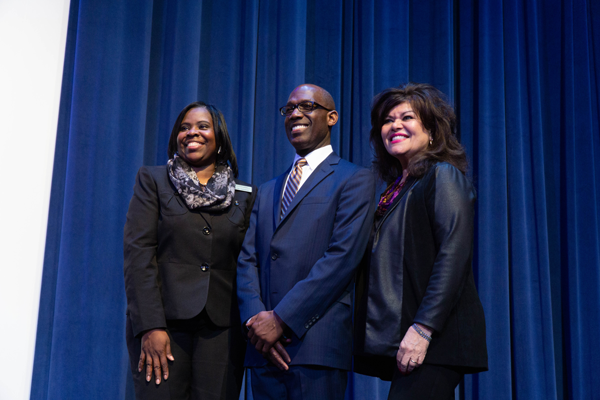 Now in his first full semester as president of Eastfield College, Eddie Tealer sat down with The Et Cetera's James Hartley to discuss the future for the college, his favorite things about Eastfield and his own background and motivations for his move from the private sector to public higher education.
What are some of your personal priorities for the college? 
My first priority is listening, and I've had the opportunity to do some great meet-and-greets across the college and I'm still doing more of those. But mainly meeting with our faculty. I've already met with some of the faculty and adjunct faculty. I'll be meeting with the faculty association president and the faculty association next Friday, so I'm looking forward to that. … There was a lot of conversation around our tutoring services, so I want to make sure we're looking at some of those areas to respond immediately and correctly to what some of our concerns are. In addition to that I've had the opportunity to attend some of our athletic games, our volleyball games and basketball games, and that's another really important piece of what we do here at the college, and working with our district to understand what my responsibilities are in that area. I have met with several Independent School Districts in the area, several superintendents. … I had a really great meeting with the mayor last week. I invited him to the college and showed him our master plan.
I've also been making my rounds around all of our early college high schools. I still have a couple more to do.
What are some of your favorite things about Eastfield?
One of my favorite things is being able to go around campus and watch the students interact with each other and see the faculty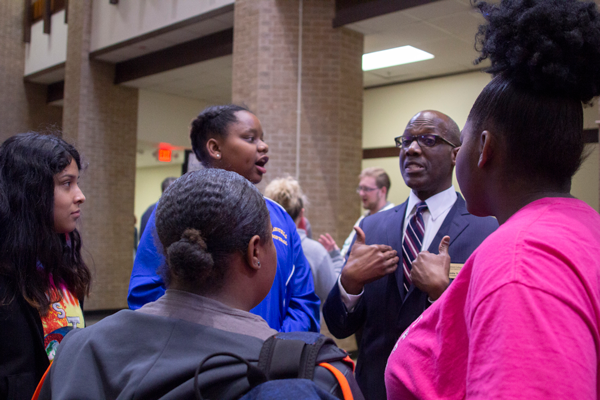 members and just get to visit, to get the raw responses from individuals. It was really nice to see those areas that I'm here to impact, to make those relationships and get the eye contact with those individuals and really say, "Don't be a stranger. When you see me walking around, you can walk up to me and have a discussion if there's something on your mind."
What prompted your transition between private sector and public higher education?
 You know, at some point in your life you begin to realize what's really important. Family is really important to me, but more so I was brought up to really understand and appreciate others and try to serve in that capacity. … One thing I realized when I was in corporate America is that I was taking, but I wasn't really giving back. I couldn't be intrinsically filled from that. So I began to understand and search for something that was more intrinsically fulfilling for me. When I had the opportunity to join the Dallas County Community College District, I realized that I could now serve in a role and I could give back to those who needed that leadership and that mentorship. I hope that somewhere down the line I've made a difference in someone's life that they can be inspired with those challengers and barriers and move forward and say, "You know what? Dr. Tealer did it," or "President Tealer did it," or "Eddie did it, I can do it."
The most important thing I want our students to be is better citizens and better individuals and I want them to have the education, but I want us to produce individuals that are real and that want to give back.
Have there been any moments where that transition has been difficult?
I would say in the beginning, just understanding that in corporate America things move really fast. Me being in finance, looking at market rates every day and what that means to the bottom line, that kind of thing. When I got to education, things were a little slower paced but strategic. Those were the major differences, knowing you don't have to get this done by the end of the day. This might take a little longer, so practicing patience I think was one of the things I had to realize.
How is the Early College High School program changing, and how is it shaping Eastfield?

I think we will continue to do what's already been started here.
I think the early college high school is shaping our district as a whole, not just Eastfield. And I think it's a wonderful opportunity to expand those relationships and really create student success. So, these are students that come to us and are able to move through college with us, but they are set up with pathways for success, that guidance point, so they can have the advisers and counselors to help mentor them to be successful. When I was younger, I didn't have that opportunity but I would have appreciated that opportunity to be in early college high school.