Incoming DCCCD chancellor brings new ideas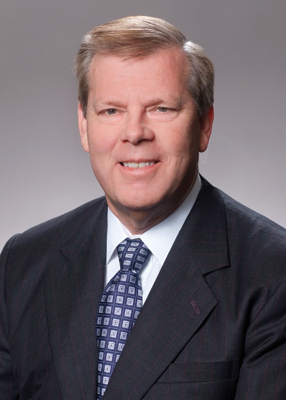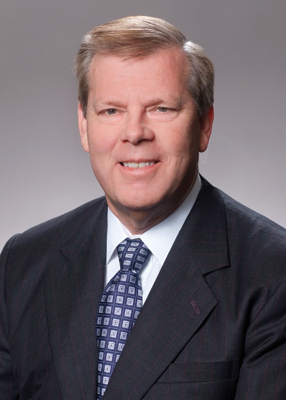 By Justin David Tate, Life & Arts Editor
Dr. Joe May, chancellor of the Louisiana Community and Technical College System, is expected to succeed retiring DCCCD Chancellor Dr. Wright Lassiter next semester. The official Board of Trustees vote to hire May took place on Tuesday after press time. May, who will start his new position on Feb. 26, spoke with the Et Cetera in a recent telephone interview about a few of his accomplishments and hopes for the future of the DCCCD.
I've lived in the Dallas area, most recently about seven years ago.
Q: Tell me about your position as the chancellor of Louisiana College and Technical College System.
A: It's really like a statewide district, very similar in many ways to the Dallas district. About the same number of students, budget, employees, but just a little larger geographic area.
Q: So what led you to where you are now, to that position?
A: I was well aware that the Louisiana system was created in 1999. It was really poised for outstanding growth, but it had some challenges because it was still in the recovery phase from both Hurricane Rita and Hurricane Katrina. So while it was a great state with relatively young community and technical colleges, we definitely had our challenges. We overcame them. We've grown, built campuses and added new facilities, so that's been real exciting for me for the past seven years, to be a part of creating something new in Louisiana.
Q: So you came right after Hurricane Katrina and Rita?
A: Hurricane Katrina was Aug. 29, 2005, so it was a little over a year afterward when the board hired me on in December of 2006. So I came on board while they were still [recovering]. In fact, we just broke ground on a new facility to replace one damaged by Hurricane Katrina.
Q: I've heard you have a lot of family in Dallas.
A: I do. I'm a native of East Texas. I was born on Mount Pleasant, just east of Dallas. In fact, my parents still live in that part of the state. My daughter and her husband live in Garland within the district, and now I have my three grandchildren there as well as other nieces and nephews located throughout the area. So certainly the chance to come back to the Dallas area was really all about joining an outstanding district and being a part of a great educational system but also there was a personal [reason] in the decision with my daughter, children, grandchildren, all in the area. That made it a whole lot easier to make the move.
Q: What do you think was your greatest triumph during your seven-year career?
A: There are several things that I'm really proud of that we were able to accomplish. One, perhaps working with the governor on state legislature to secure investments well over $900 million for to put in the types of programs that lead to great-paying jobs within the state. … Right now in Louisiana, for example, the average student who owns an associate's degree has a higher salary than the average person earning a bachelor's degree. And I think that's important because what we need to make sure that we're continuing to do is put in the programs that align with those great-paying jobs so when people get out and graduate, they have some type of certificate or award. And they have the knowledge and skills to go to work.
Q: Can you describe how that legislative process works?
A: Having a good idea doesn't necessarily mean that people understand how to help solve problems, so we spend a great deal of time meeting with students, faculty, staff and community members. It really taught me about the challenges, making sure that we understood the problems that communities faced as well as the problems that employers faced so that we could really come up with the kinds of solutions that would meet those needs.
Q: How long were you talking with the community?
A: We started about a year in advance, talking to employers, talking to our colleges, really listening to what the needs were and then getting together a plan that showed how those needs could be met, what it would cost to meet those needs and then where the money would come from. I think why people really engaged with us in the process is that we had a plan, we had an idea of how to solve some of the most pressing problems facing our communities.
Q: During those discussions, was there a particular employer that struck a chord with you?
A: My goodness, there were so many. But I'm thinking of right here in Baton Rogue, this gentleman by the name of Matt McKay. Matt launched more car dealerships than any other individual in the state of Louisiana and was really struggling to find the type of skilled technicians he needed to be competitive in the changing market he was facing. He did a great job of really describing to me the changes in the automotive industry, why the individuals that he [hired] just a few years ago were no longer meeting their needs today and why they needs us to partner up with them. So he spirited an effort to create a brand new automotive transportation center of excellence, helped us partner with about 10 of the manufacturers across the world and put in place a program specifically designed to meet those needs.
Q: What do you think has been your main criticism throughout your career and how have you fought back against that?
A: I think the main criticism some would have is that I have really promoted community colleges over four-year and others. I would argue that's not the case. But what we have done is really recognize that the workforce and the economy has changed. It really wasn't that long ago that you could get a good middle class job with a good middle class salary with only a high school diploma. Those days are really gone. I think what we really haven't done is realign higher education to reflect that change in the economy and workforce so that almost everyone today needs to come through either a two-year college or four-year college in order to prepare for the nation's workforce.
Q: Obviously you have a stressful job, a lot of hard work, so what do you do to unwind?
A: I enjoy getting out and doing some yardwork and that sort of thing. I do digital restoration of old photographs, antique photographs, and occasionally I will play golf.
Q: So when you say digital restoration, you take photos from like the 1960s and try to restore them?
A: Even older than that. Many of them will be a hundred years old or older that have been torn, faded, tattered, people have spilt things on them. Through a series of processes, I go through and really restore them back as close as possible so that we have an image that [reflects] what it was initially. I think one of my favorite projects was really one of my great granddad's. He had about four photographs of him sitting in a wagon with his dad in a general store that his dad operated right around the end of the 1800s. Something like that, the degree of damage, it probably took about 100 hours or more.
Q: So were there any missteps that you've learned from during your career?
A: I think that's one of the ways all of us learn is through experience. I had the fortune to work with great educational leaders, to follow good leaders. I've observed the successes and failures of others but I think along the way, one of the ways we really figure out how to do the right thing is by having the chance to make mistakes, which is something that I actually encourage. In our organization, I'll say all the time, there's nothing wrong with making a well-intentioned mistake in the process so long as we're trying to solve a problem. What's not acceptable, however, is to make the kind of mistake where you could've done something and you didn't. And in those cases, those are things that I want to make sure don't happen to me personally where I miss an opportunity.