Recount ends former professor's Texas Legislature hopes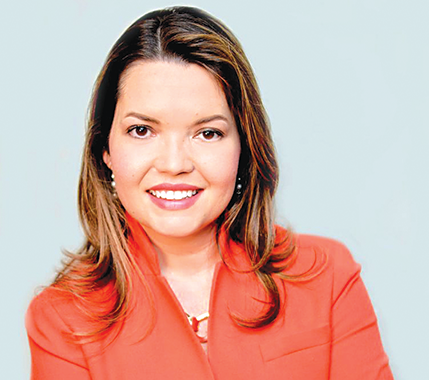 Former communications professor Joanna Cattanach conceded her race for Texas House District 108 on Nov. 29 to Morgan Meyer following a recount.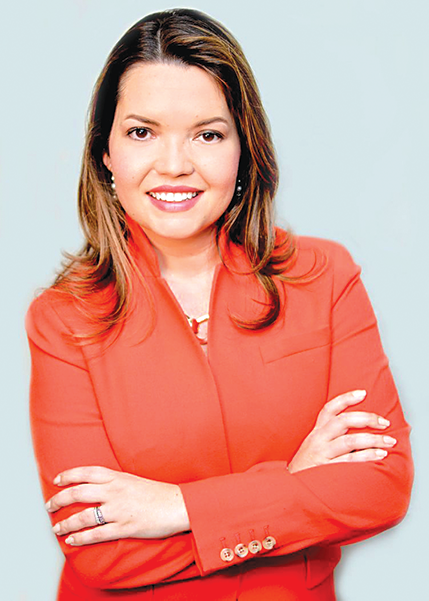 Had she won, Cattanach would have been the sixth Dallas County Democrat to flip a Republican Texas House seat this election and the 13th across the state.
Cattanach, a former reporter for the Dallas Morning News and commentator for WFAA, requested the recount following a less than 1 percent win margin for the two-term Republican incumbent.
The race was one of the few still lingering from the 2018 midterm election, which was characterized by many as a response to President Donald Trump.
As results came in on election night, Cattanach's race stayed neck-and-neck, seemingly inching closer as more precincts were reported.
Late into the night, a slim 440-vote margin had Meyer above Cattanach.
By the next day, neither campaign had declared victory nor conceded defeat, with Cattanach telling her supporters that she was waiting for mail-in and provisional votes to be counted.
"The voters of District 108 deserve a factual and thorough count," Cattanach said. "We have the time in which to pursue such action."
As those votes came in throughout the following week, the gap between the two candidates only narrowed, with Meyer leading Cattanach by just more than 200 votes.
According to the Texas secretary of state, a candidate can request a recount if the difference in votes is less than 10 percent of the total votes received by the leading candidate.
For District 108, the difference in votes would have to fall under approximately 3,900 votes to qualify.
Cattanach's campaign decided to go forward with a recount request.
This was met by criticism from the Dallas County Republican Party.
Dallas County Republicans Chairwoman Missy Shorey called the recount a "political charade" in an email to supporters.
"This recount is clearly a waste of time and a lot of money," she said.
Cattanach said that her campaign's recount request was not abnormal for such a close race.
"We owe it to everyone to make sure every ballot is counted," she said.
On Nov. 29, 23 days after Election Day, the recount confirmed Meyer as the winner.
"While this election was very close," Meyer said in a statement, "the voters of our district — regardless of who they supported — should have confidence that this race was thoroughly reviewed and final results are confirmed."
In many ways, Cattanach embodied the anti-Trump, women's rights wave that followed the 2016 presidential election.
Cattanach said that Trump's rhetoric and policies threatened her and many other women.
Once he was elected, she said she wanted to turn her interest in politics into action.
She attended the first Women's March in Washington, D.C., participated in a January 2017 protest at DFW Airport following the president's travel ban and was the organizer of an effort to stop a Trump-brand hotel from coming to Dallas.
As Cattanach began supporting and associating herself with notable Texas Democrats, the Texas Legislature earned national attention with the introduction of controversial bills such as Senate Bill 4, the sanctuary cities bill, and Senate Bill 6, the bathroom bill.
This only motivated Cattanach more, believing that the Texas Legislature and the Republican Party were being motivated by Trump's hardline ideology.
Democrats across Texas saw the controversies in Austin and Washington and chose to challenge Republicans in nearly every midterm race.
Texas Democrats were also motivated by U.S. Senate candidate Beto O'Rourke, as he looked to pose a legitimate threat to Ted Cruz.
Cattanach, a resident of Old East Dallas, said she chose to run for District 108 because of the threat the legislature posed to women and minorities.
Meyer, Cattanach's opponent, voted in favor of the bathroom bill, despite establishing himself as a moderate Republican with bipartisan legislation.
Despite Hillary Clinton winning the district by 6 points in 2016, Democrats had no candidate to oppose Meyer, and in 2014 Meyer handily beat Democratic opponent Leigh Bailey.
Cattanach, however, intended to be a part of the forecasted blue wave.
Cattanach organized meet-and-greets, attended Beto campaign stops in North Texas, organized door-to-door canvassing, phone banks, and even had a mural of her and Beto drawn in Deep Ellum.
As Election Day loomed closer and early voter turnout soared, Cattanach was feeling confident about her chances.
Election Day itself was a bit more complicated.
As the news cycle spotlighted the U.S. House flipping Democrat, Texas Republicans swept statewide races, with Cruz beating Beto, and Governor Greg Abbott, Attorney General Ken Paxton and Lieutenant Governor Dan Patrick securing wins against their Democratic opponents.
North Texans won the only two State Senate seats to switch hands and first-time State House candidates  like Julie Johnson, John Turner, Ana-Maria Ramos all flipped Republican seats
Cattanach, however, came short of victory.
Update: Professor Cattanach loses bid for Texas House following recount