World cultures celebrated during International Week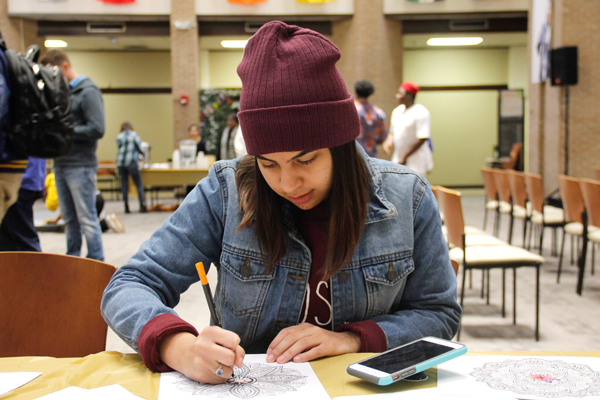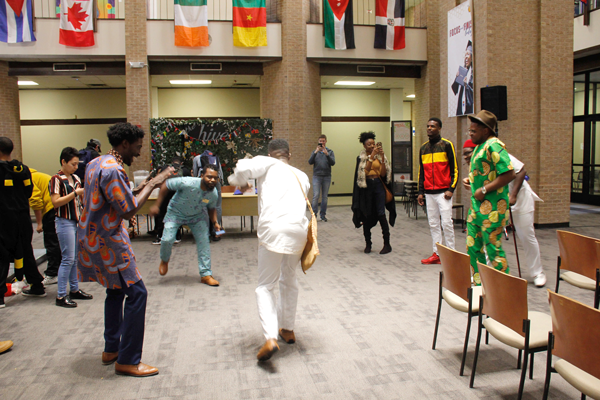 By JAMES HARTLEY
@ByJamesHartley
Students danced to foreign music, snacked on foods from across the world and discussed their heritage and favorite culture Nov. 15 during Eastfield's International Celebration. The event took place during International Week.
The week included information about the benefits of studying abroad and international cultural exchange, celebrated the traditions and customs of other nations and offered performances and an art exhibit to demonstrate the way society is shaped by worldview and heritage.
"It's very important when talking about global citizenship and culture," Student Programs Development Coordinator Danae Bass said.
That's one of the reasons Mountain View College Spanish professor Ulises Rodriguez-Figueroa is planning a trip to Cuba with a group of Eastfield students.
The trip, a part of international studies offered by the Dallas County Community College District, will give students credit and non-credit options to go to Cuba and learn Spanish through immersion.
Equally important as the language learning, Figueroa said students will broaden their worldview and open their minds on the trip.
[READ MORE: Liberator founder visits campus]
"From my immigrant perspective, it's important that we experience as many perspectives as possible to understand historical and cultural concepts," Figueroa said. "Being able to comprehend the world from other perceptions can help students understand themselves and their behaviors."
Jide "JC" Carew, an Office of Student Engagement and Retention event coordinator, encouraged students to embrace that exploration of culture at the International Celebration.
He walked around the Hive asking students what heritage they claimed and what cultures interested them. Korean, Japanese and Latin cultures were of particular interest to students.
Eastfield hosts 71 international students from 20 different nations, according to the International Student Admissions office.
"It's about a celebration of culture and recognizing that there's not just one identity that makes up a person or our Eastfield community," Carew said. "It's important to always show and display the different cultures that are around because that influences our decisions, the way we think, our perspectives on life, and that needs to be broadened."
Carew brought a piece of his culture through his euro and buba, a shirt and pants traditionally worn in Nigeria.
"Sometimes we feel like our student population may not feel like they belong, or that they identify or can see themselves here," he said. "So we want to encourage people to not only wear traditional clothing or feel that sense of culture, feel like they have to hide that. They can show that on a daily basis, not just this week."