Meek loses sheriff bid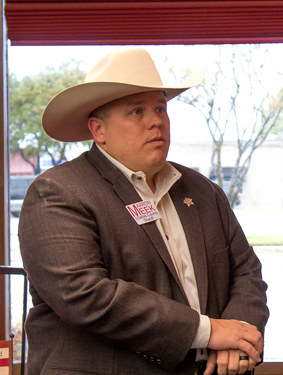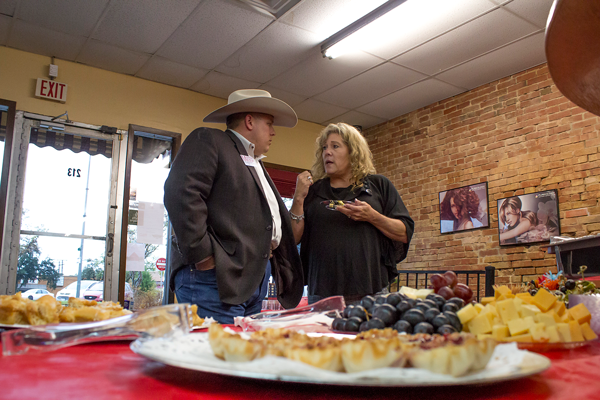 The Dallas County Sheriff's election results with 93 percent of the votes counted last night had come out to 64 percent in favor of Marian Brown against opponent Aaron Meek's nearly 36 percent.
Meek graduated from Eastfield's Law Enforcement Academy in 2005 and had wanted to bring more focus to mental health and family violence if he was elected Dallas County Sheriff this November.
Around 9:30 p.m. Nov. 6, at the Dallas County Republican watch party, Meek was in good spirits and said he was feeling confident. He said it had all been a real blessing.
"Hoping to win, but if not it's whatever God has in store for me," Meek said. "That's all this is."
He said that he'd been able to sleep better in the past few days than he'd been able to sleep in a while; and he said that he had not run into many voters who weren't either voting straight-ticket Republican or voting for him specifically.
"[I've] felt confident since the very beginning," he said. "[There's been] complete peace in the last two days."
Meek, the Republican nominee, has been a resident of Dallas County for 35 years and a member of Dallas law enforcement for the last 17 years.
[READ MORE: Cruz re-elected, Dems flip US House]
He worked as a jailer full time during his schooling and after graduating from Eastfield he made it into an academy with the Dallas County Sheriff's Department. From there, Meek moved on toward his career as an officer and a deputy.
When Dallas County Sheriff Lupe Valdez, a Democrat, resigned last year to run for governor, Meek saw an opportunity. He resigned his deputy job in January to run as a Republican.
He faced interim sheriff Marian Brown, who spent 26 years with the Duncanville Police Department before joining the Sheriff's Department about four years ago.
Meek said if he had won the first thing he would have done would be to thank God, and the next few steps would have been to start setting up his entry team and to have worked from there.
Looking ahead at the prospect of things beyond results of the sheriff's election, Meek said, "I just know whatever happens, I'm going to come out on top and I will continue to live my life."