Honors program adopts new admissions process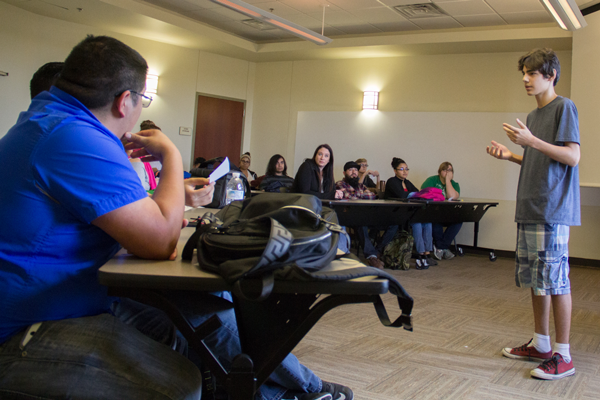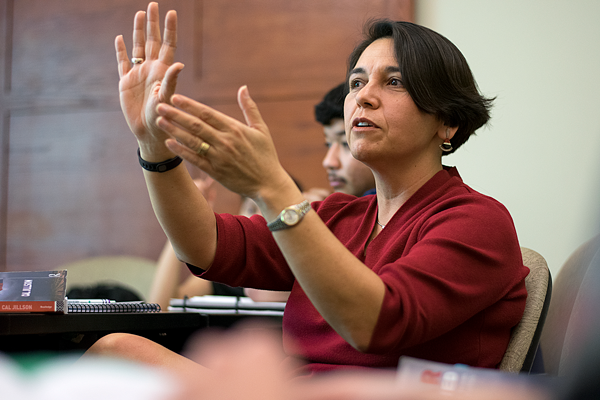 Eastfield's Honors Program is changing the requirements for admission to improve accessibility and inclusivity, the program's co-director said.
"There's no purpose in having an honors program if no one is graduating," government professor Cindy Castañeda said.
Castañeda and fellow co-director Jessica Kerins hope to reach their goal of having 75 students enrolled in the program by the end of the semester.
Castañeda said that the old Honors Program admissions process was so complicated and lengthy that most students either never knew about it or wouldn't complete the application because of its confusing and difficult nature.
"It gives us a lot more control than saying, 'Hey, where's all the students with a 3.5 and why aren't they submitting these five essays and two letters of recommendation?' " Castañeda said.
The program no longer requires a written application.
To be eligible, students must meet the criteria of a 3.35 GPA or higher on nine credit hours and have completed an honors class at Eastfield with a grade of an A or B. Students must also have met with Castañeda or Kerins to discuss their goals beyond attending Eastfield.
Castañeda said Eastfield's website for the Honors Program is currently unreliable because it still has the old application requirements displayed.
The old application process required a 3.5 GPA or higher on 12 credit hours, all college and high school transcripts, five essays and two letters of recommendation. The entire application required physical copies and could not be done online.
Moises Garcia, a physician's assistant major and graduate of the honors program, said more students should try honors classes.
"They aren't nearly as hard as you think they would be, but they're still challenging enough to be deserving of the title," Garcia said.
[READ MORE: Opinion: Online classes aren't as bad as we make them out to be]
Castañeda recommends that any student interested in joining the program should speak to her or Kerins for any specific questions or concerns.
For students new to Eastfield or for those fresh out of high school, Castañeda said provisional admission into the Honors Program would be available. Castañeda and Kerins will examine a student's TSI scores and high school GPA to determine provisional admittance.
If a student is accepted into provisional admission, enrolls in an honors course in the first eight-week term of a semester and completes the course with a B or higher, they become fully admitted into the program.
Suri Zuniga, a social work major, took an honors history course last semester with professor Mike Noble and, after completing it, was admitted into the program. She said she only discovered that it was an honors class just before she took her midterm exam.
"I honestly think people don't know what the honors program is," Zuniga said. "I only learned about it after speaking with professor Noble. I think enrollment would grow if more people started talking about how great the honors program is."
Zuniga said she enjoys the smaller size of honors classes because of the discussions and interactions that become possible with the professors.
"A lot of classes are big, and the teachers don't really have time to pay attention to you," she said.
Zuniga is currently in an honors drama class with professor Dusty Reasons-Thomas. She said that speaking with Castañeda has encouraged her to continue with the program.
"I'm really excited about taking government with professor Castañeda in the spring," Zuniga said.
Sociology major Angelica Avila, who graduated with an honors designation, said that the connections and bonds she made with professors and other students in the program helped her receive a full scholarship to the University of Texas at Dallas. She likes the more personalized feel of the courses.
"Your professors are more than your professors. They're your mentors," she said. "When I was applying for universities, I ran into many challenges, and professor Castañeda helped me look at my program of study, review my applications and edit my essays."
Garcia said he hopes the new process means more students enroll in honors classes.
"I think that nobody should be intimidated by the title of honors in these classes because college is a time to reinvent yourself," Garcia said. "Your potential could be hidden away and by taking these classes, you could find out that you're more talented than you'd ever known."
— David Van Laningham contributed to this report