Make your visit to the Texas State Fair worthwhile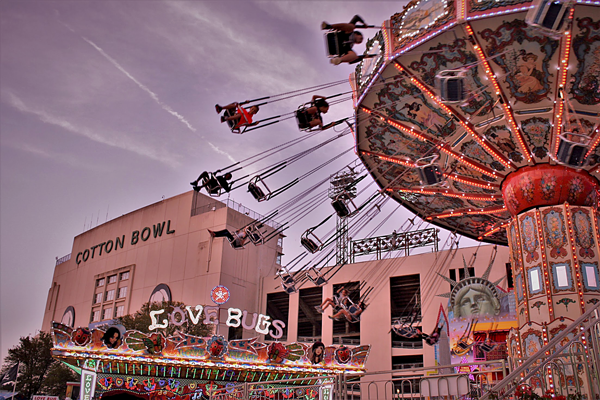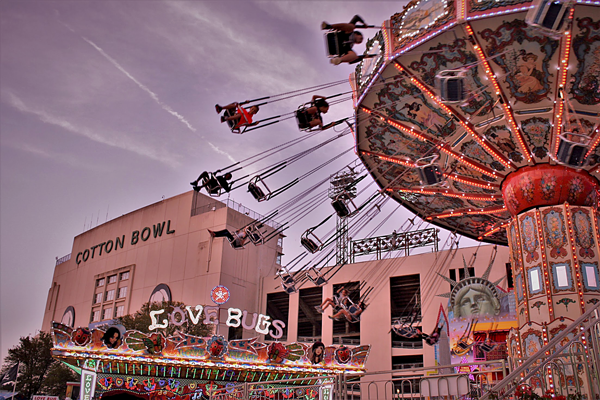 The State Fair of Texas is upon us. But can broke college students afford the festivities? If you want to get a turkey leg, you practically have to sell one of your own limbs.
But it is possible to enjoy the fair on a tight budget.
My budget was $50.  The fair has lots of free attractions once you're inside the gates, such as pig races, cooking tutorials, magic shows, exhibits and some music performances. But I also wanted to eat some fair food and ride the Ferris wheel. Those plus admission and parking would eat away my cash.
I started by looking for disounts at BigTex.com
Skip parking by using the DART Student GoPass, free for  Dallas County Community College District students, and take the train or bus to Fair Park.
I decided to go on a Wednesday for the $4 admission when you bring four canned foods. Regular admission costs $18. I mean, come on. At such a great deal, how could you pass it up?  Especially when you know the canned food goes to the North Texas Food Bank.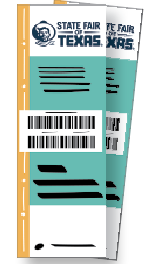 Tally so far
Transportation and parking: Free
Admission: $4
Remaining: $46
As I walked in, I was greeted with a big hello and given a guidebook. It's filled with all sorts of information, coupons, a map and this year's top food choices. Use it. Especially since it shows where all the free attractions are.
My first stop was the Texas Auto Show to check out some of the sweet rides on display this year. Make sure you pay attention to the Chevy cars — you could have the opportunity to test drive them later.
Then I made a trip to the Creative Arts Building, where a huge butter sculpture of Big Tex is on display. You'll also see award-winning arts, crafts and food plus cooking demos.
Next stop was the chainsaw wood carver. From owls to dogs to exotic animals, Burt Fleming can make just about anything from a log.
By this time I had walked up an appetite, so I went for my first big purchase of the day. I got 60 coupons, that's $30 worth. That left me with $16.
For my first meal I went with the classic Fletcher's corny dog, smothered in mustard, for 12 coupons. Then I got the cheapest funnel cake I could find for 14 coupons. I needed a drink, so I went for the Big Tex Souvenir Cup for 20 coupons since you can get a refill for 6.
My first meal took me from 60 coupons to 14, but I still had some cash in case I need to pick up some more.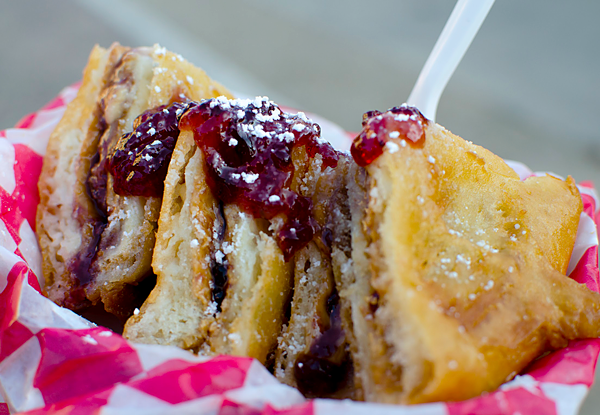 Tally so far
Exhibits: Free
Food: 46 coupons
Remaining: $16 in cash and 14 coupons
I walked to the Texas Discovery Gardens ($6 entry fee), where they have a beautiful butterfly release show. After this, go get a selfie with Big Tex or hit up one of the free exhibits in the park.
There's one attraction that everyone has to ride: the Texas Star Ferris wheel.
This is by far the best fair experience at the State Fair of Texas. It gives a fantastic view of the the fair and the Dallas skyline. The line is almost always long, but it's worth it.
It's not cheap. A ride is 20 coupons. Since my lunch brought me
down to 14 coupons, I headed to a ticket kiosk and picked up 20 more coupons. I'll still have a few left over when I'm done with my go-round on the Ferris wheel.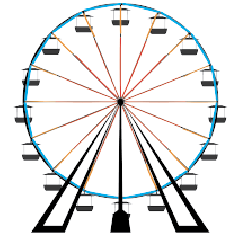 Another tally check
Discovery Gardens: $6
Ferris Wheel Coupons: $10 (for 20 coupons)
Remaining: $0 in cash and 14 coupons
After the ride, I'm beat. Pro tip: Be sure to wear your best walking shoes.
I was on the tail-end of my budget, so I took advantage of some freebies. My guidebook included a coupon for a free cookie from Stiffler's Mom's Cookie Factory. On my way there, I picked up some free cloths at the Chevrolet Ride and Drive, where where you can pull out for a spin around a test track in a Corvette and other vehicles. The test drive is also free.
After I picked up my cookie, I decided to spoil myself with a fried PB&J. I'd earned it with all the walking today. I stuck around long enough to see the night parade and after dark concert. When that was over, I waved bye to ol' Big Tex and headed back home.
My feet hurt a bit, but my bank account didn't. I had been able to enjoy all the traditional fair activities without spending a small — or large — fortune.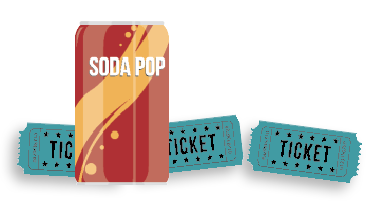 End of day tally
Cookie: Free
Parade: Free
Concert: Free
Fried PB&J: 14 coupons
Remaining: $0 in cash and zero coupons
Graphics by Esther Moreno and Daisy Araujo/The Et Cetera