Memes here to stay, people decide meaning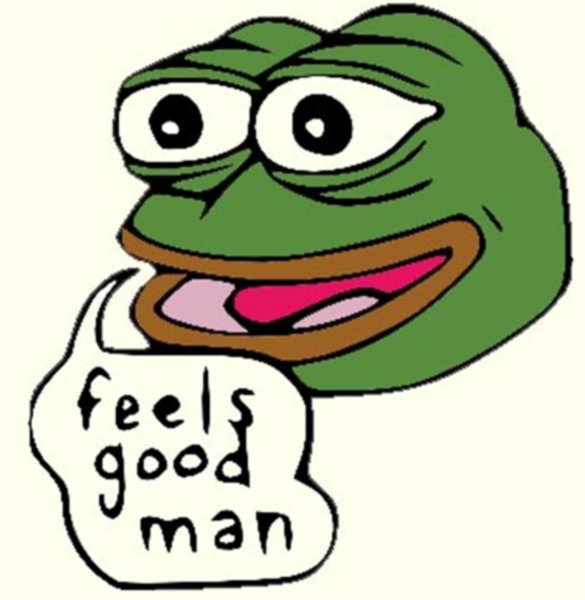 By Alexis Rodriguez
Growing up as an awkward teenager in the 2010s, one of my favorite methods of communicating with new people was by sending and receiving memes.
Even now as a substantially less awkward adult, my number one pick-up line on Tinder is "send me memes pls," with varying levels of success.
Despite me using memes as a crutch for my social awkwardness, they are one of the most influential tools available in the internet age.
Memes in their current form are a whole different beast to what I saw when I first entered the meme metagame.
Originally, almost exclusively, "Advice Animal" style memes featuring internet icons like Bad Luck Brian or Scumbag Steve, are now available in an absurd variety.
They range from wholesome memes which spread positivity, all the way to "deep fried" memes which are probably closer to a piece of postmodern art than the Mona Lisa.
Despite memes and meme culture becoming a part of popular culture, memes and internet content in general is often under attack.
Currently, the European Union is trying to change how media is consumed and regulated online. In an attempt to regulate copyrighted images, the EU recently passed Article 13.
Based on the language used, Article 13 threatens the usage of memes with any sort of copyrighted material that is not licensed.
While Article 13 doesn't directly impact those outside the European Union, the precedent set by the Article is important. 
This, along with numerous examples of individuals whose images appeared on memes attempting to have said memes taken down raises questions of where exactly the medium lies within fair use laws and copyright usage in general.
One of my favorite memes used to be Pepe the Frog, a green anthropomorphic frog.
While Pepe is still a mainstream meme, his biggest moment in the limelight was thanks to his image being appropriated by the controversial Alt-Right movement.
As a hardcore Pepe fan who enjoyed collecting as many "Rare Pepe's" as I could get my sweaty 16-year-old hands on, seeing Pepe's image on pins worn by people like prominent white supremacist Richard Spencer was worrying to say the least.
While admittedly the first video in which I saw Pepe being used by the Alt-Right was the highly enjoyable video of Richard Spencer getting punched in the face mere seconds after being asked about his Pepe the Frog pin, I was still concerned with the fact that for a large chunk of the general populace, that was all Pepe was: a hate symbol.
Pepe the Frog was added to the Anti-Defamation League's Hate Symbol Database in 2016, showing how even a dumb drawing of a frog saying "feels bad man" can be changed into a symbol of hate. If used now, you can be called a Nazi for liking a silly drawing of a frog.
Memes went from niche internet in-jokes on Reddit or 4Chan to being ingrained in almost every facet of modern culture.
Ranging from music artists whose careers were thanks in large part to the meme-ability of their songs like Lil Pump with "Gucci Gang" and Ugly God with "Water," all the way to even Christians getting into the meme game with their own brand of patented "Dank Christian Memes."
Memes are everywhere and are now a powerful tool used by companies like Totinos and Denny's to promote their products by bringing out some frankly pretty dank memes, to even politicians using them to try to gain the younger vote.
Regardless of the opposition faced, memes are likely to stay as one of the premier ways to influence people . Depending on how they are used, they could be a force for good or evil — even if they are just badly drawn animals.
— Alexis Rodriguez is a journalism major and a reporter for the Et Cetera