Unrefined Bakery can cater to refined tastes without alergens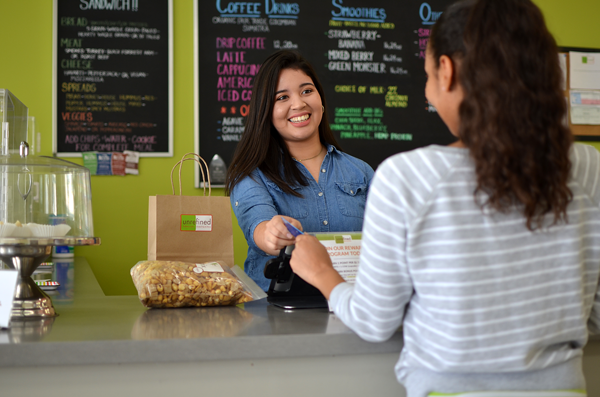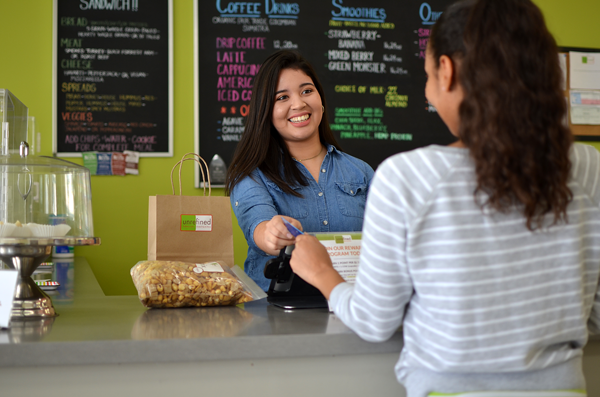 Almost a decade ago, the food-sensitive people of Dallas were gifted with a little shop of heaven, Unrefined Bakery.
This gluten-free bakery is a safe haven for all those unable to eat foods with certain allergy restrictions.
Walking into the bakery you're greeted with polite hellos and an aromatic smell of baked goods. Although there are six different locations in the DFW, each has an intimate and welcoming environment, and each has plenty of samples to tempt you.
It's easy to get lost in this little shop of deliciousness, with bounty of treats. Co-owner Taylor Nicholson said family needs led to the creation of the bakery.
"After my sister Erin was diagnosed with celiac disease, we began changing family recipes into gluten-free versions," she said. "With time, my mother, Anne Hoyt and I, realized how much need there was for the food we could make, and how much better and more nutritious ours was compared to what limited food you could find at the store. We went out on a limb deciding to start the bakery, we even both quit our jobs and began baking and selling, just the two of us."
Loyal customers like Ashley Merritt has been visiting the bakery for year and a half or longer.
She shops at the bakery not just for the options with consideration to her dietary needs or sensitivities, but for the quality of the food.
"My absolute favorite treat would be the Loaded Monkey," she said. " Banana cupcake with peanut butter and chocolate filling and a peanut icing, yum."
Specialty cupcakes like the Loaded Monkey aren't the only wild sweets on the menu.
Each week they highlight a cupcake that's for a limited time, Cupcake Of the Week, or COW.
Their most recent ones include; Reverse Overload (a vanilla cake with a fudge brownie in the middle drizzled with gnache), The Chocolate Churro (a chocolate cake with a cinnamon chocolate swirl center), and the Tres Leches (a vanilla cake soaked in sweetened coconut milk).
Employees like Ashley Gregory and Heidi Macias said they find joy in serving the customers at Unrefined Bakery.
Gregory, who is an Eastfield student, said she is happy to help others who, like herself, have to be careful about what they eat.
"As someone with dietary restrictions myself, I understand how difficult it can be to find good food options," she said. "Because of that, I love seeing customers eyes light up when they realize that they're able to eat our treats."
Unrefined plans to expand their business to new locations and to channel their products through grocery stores.