College recycling makes strides, can improve, coordinator said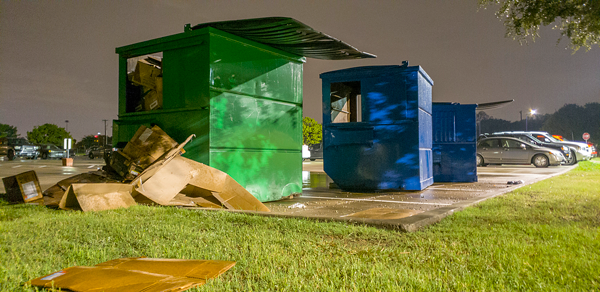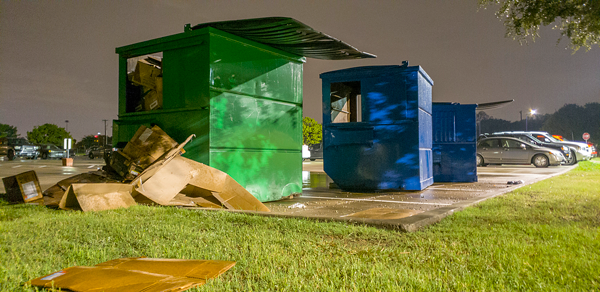 Editor's note: This story has been updated to correct a previous error.
Terrance Wickman, math professor and sustainability coordinator at Eastfield, said the U.S. and world as a whole have a lot of work to do with its green programs. He describes the overall success of recycling efforts as dismal.
Wickman said he partially blames the fact there is no profit involved in recycling.
"It's not very lucrative anymore," he said. "But people don't always have to do things because they have to make money. Sometimes, you do things because it's better for the environment."
According to the Environmental Protection Agency, benefits of recycling include waste reduction, protection of natural resources such as water and timber, energy conservation, reduced pollution and reduced greenhouse admissions, which results in less climate change and decreased risk of contracting an airborne illness.
In his role as sustainability coordinator, Wickman works with members of the other colleges in the Dallas County Community College District to create a healthier and cleaner environment for students and employees.
Michael Brantley, Eastfield's facilities manager, said the campus has recycled 151,318 pounds of recyclable materials so far in 2018.
For every ton of paper, recycling saved an estimated 17 trees, 41,000 kilowatts of energy, and 7,000 gallons of water.
The number of recycle bins available on campus has also steadily increased over the years, Brantley said.
However, Wickman and Brantley, as well as many other faculty and students, continue to find there is a long way to go.
"A national study shows that the amount of recyclable material arriving at recovery facilities in some states has dropped and this is more than likely due to the fallen cost of rebounding material," Brantley said. "It leaves the industry struggling to make a profit."
Wickman said that littering has also become an increasing issue on campus in recent years, and that the majority of the litter is recyclable.
Glass, paper, aluminum, steel, and organic waste are all materials that can be recycled at Eastfield.
Lillian Vasquez, a member of the Student Government Association, believes many students are undereducated about what can and cannot be recycled.
"I think recycling rates are low because students may not be educated on what they can recycle," Vasquez said. "The campus does not specify. The school could inform and better educate students on what can be recycled and where exactly to put it."
Eder Hernandez, an accounting major, believes that an increase in public service announcements on recycling would motivate young people to take action.
"I think more TV ads at home and poster signs at schools would help," Hernandez said. "It would increase participation of recycling through teaching correctly."
In November, on a date yet to be determined, Eastfield will host an Arbor Day program dedicated to planting trees. Wickman believes that the event, open to all, will attract students, faculty and staff to contribute to improving the campus.