Hidden Gem: Fiction perfectly marries good coffee and great books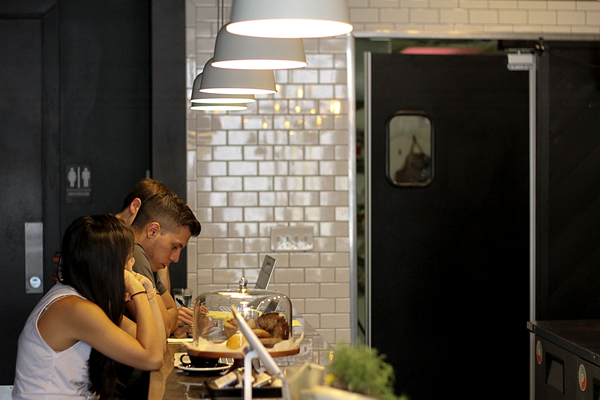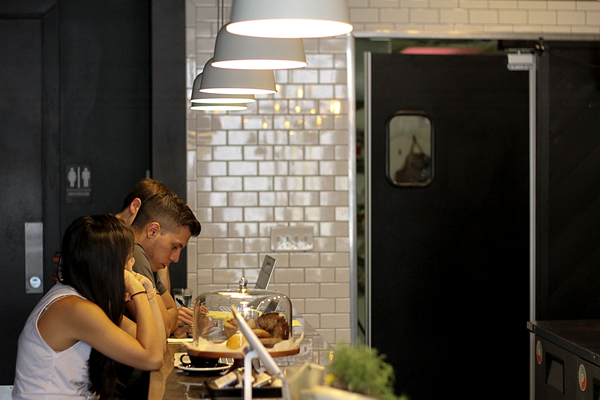 Sitting on a corner in Dallas is a cozy outpost of coffee and pastries. Fiction Coffee offers an escape from the hustle and bustle of the real world through a welcoming atmosphere and an atypical take on the modern coffee shop.
Aesthetically, walking into Fiction with its dark color scheme and its warm lighting feels like walking into a cave.  If you are looking for a comfortable coffee house to make your study spot, great atmosphere and better service, come cuddle up at Fiction.
The square building is painted a dark blue and is fairly small, so small it might be described more cramped than cozy. However, the atmosphere is warm, and while things may get a little too tight, the coffee more than makes up for it.
Fiction offers a secret menu that takes advantage of their custom syrups to craft cleverly named beverages like The Watchman, The Great Gatsby and The Alchemist.
[READ MORE: Hidden Gem: Submerge yourself in fine art at the Undermain]
Late last year, a company that offers co-working spaces away from the office, Common Desk, bought Method Coffee. Thus Fiction Coffee was born.
While most coffee shops embrace the aesthetic of stark white minimalist designs, Fiction isn't afraid to take you to a darker place.
The entire coffee shop is designed to evoke a dark corner where one could escape reality with dark green paint on the walls and artistic mirror and light designs. Green plants and warm lighting make this place extremely welcoming.
This is the coffee shop's purpose. They plan on making Fiction the friendliest coffee shop in Dallas.
Fiction embraces its brand. Novels are scattered throughout the shop so that customers can read while they sip their coffee or tea or eat their locally sourced pastries.
[READ MORE: Hidden Gem: Dive into the Emporium for mouthwatering pies]
The coffee, from Counter Culture Coffee in California, is also above average. Unlike the demon's pit roasts of Starbucks, Fiction's coffee is on the lighter side, which adds a subtle contrast to the homelike atmosphere they work so hard to present.
The coffee shop is tiny. There is no getting away from that. They have ample seating inside and outside for about 20 customers. But if you plan to go when they are busy, be prepared to awkwardly walk through large groups of people.
However, Fiction isn't meant to be a Starbucks. It is meant to be an escape from the regular routine and the staff goes above and beyond to provide that. The baristas are specifically trained in hospitality to make sure that every type of coffee enthusiast is welcome there.
The experience and the service that they provide to customers. is all that really matters.