Aspiring presidents visit campus, speak with community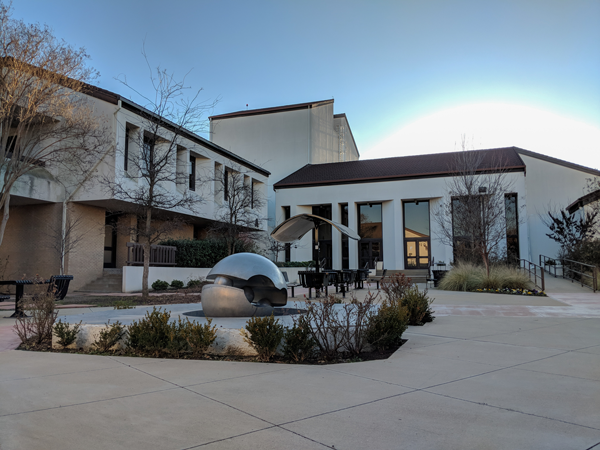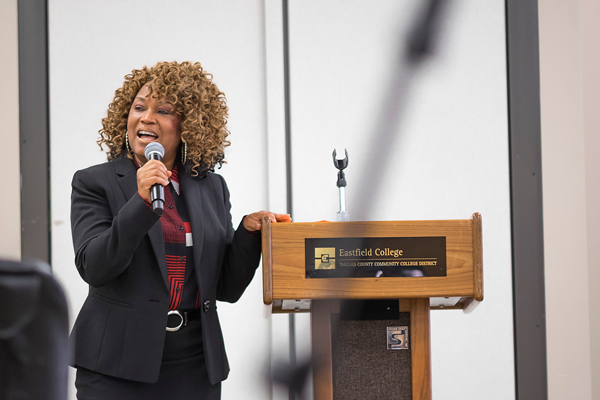 Four candidates to replace college President Jean Conway visited the campus over the past week.
Each spent a day visiting with the selection committee, touring the campus and answering questions at two forums. Attendees of the forums were able to give feedback to Chancellor Joe May, who will select the finalist, through an online survey that was up for one week after the first forum on Sept. 5.
Kendra Hoppie, an educational technologies assistant, said that she hasn't decided on a candidate yet but her expectations are that the president will be, "a visionary that sees the future and takes us to it."
During the forums, Eastfield community members asked the candidates questions about their experience, work philosophy and goals for the college.
Kim Armstrong
Armstrong, from Malvern, Arkansas, shared her experience as the vice president of student affairs at the College of the Ouachitas. She has work experience in research, clinical and administrative fields. She says working in science requires teamwork and collaboration.
"I'm very analytical," she said. "I'm data driven. I want to see results. That being said, I don't view failure the same as most people. You get in that lab. If it doesn't work, you don't throw it away. You come back and get invigorated and do something else."
Armstrong earned her doctorate in physiology and neuropsychology from Howard University in Washington, D.C. She has had her research published and co-authored a report on workplace diversity for the National Science Foundation. She still teaches honors and general psychology classes, including online, as an adjunct at College of the Ouachitas while serving as vice president of student affairs.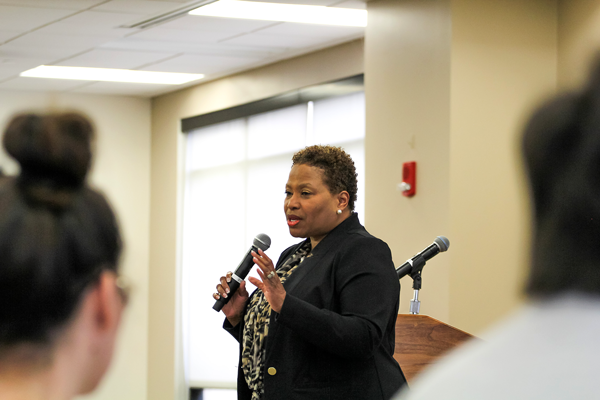 Carmen Walters
Walters began her career more than 25 years ago as a teacher, and said she has worked with May before, so she is familiar with the district model.
She currently serves as the executive vice president of enrollment management, student success and institutional relations for the 10 locations of Mississippi Gulf Coast Community College. She said she could help Eastfield have a voice in the district.
"I need to have more time to assess everything, but right off the bat, I feel like I can help grow enrollment, we can have more students," she said. "I also feel like we can help the part-time students. Seventy-six percent of our students are part-time. I want to help them graduate."
Walters earned her doctorate in philosophy with a focus on community college leadership from Mississippi State University.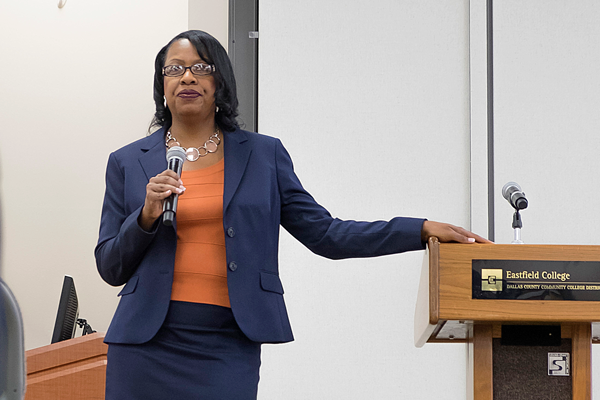 Sharon Davis
Davis has a familiarity with the Dallas County Community College District as the vice president of business services at Mountain View College and has worked in higher education for more than 18 years. She has worked in business, student services, instruction, human resources, financial aid, professional development and distance education.
"I feel very comfortable," she said. "The reason I feel very comfortable is because there are so many similarities with Eastfield and Mountain View College."
Davis said the two colleges serve the same demographic, were established at the same time and have many of the same goals.
"What I'd like to see the college do is to really get serious about a graduation initiative," she said. "What we've seen at Mountain View College is that we were lacking in that area."
Davis has a doctorate in philosophy and business management from Capella University.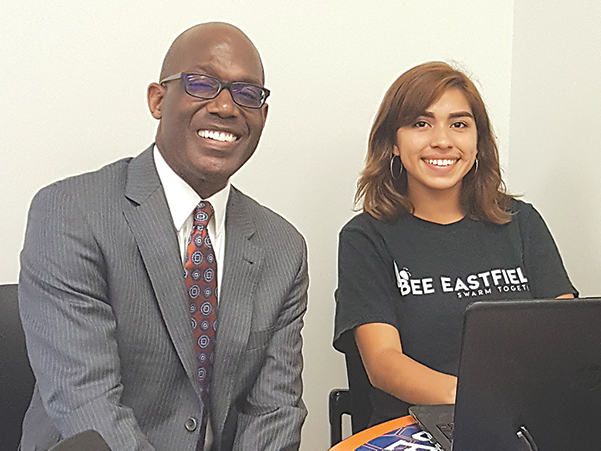 Eddie Tealer
During Tealer's 10 years with the Dallas County Community College District, he has worked in finance at the district level at North Lake College and has experience in the private sector.
He also teaches a doctoral course about American community colleges at Southern Methodist University. Tealer said he has a strong relationship with people from Eastfield who he works with at the district level and has an understanding of the college from that perspective.
"I think before I set any new goals, I would like to listen and see what some of your goals might be and some of the things that you might want to approve of," he said.
Tealer earned his doctorate in leadership studies from Our Lady of the Lake University in San Antonio and is currently the vice president of business services at North Lake College.
Conway staying aboard as search for next Eastfield president continues