Leave behind your summertime sadness: Become a film snob after watching these six flicks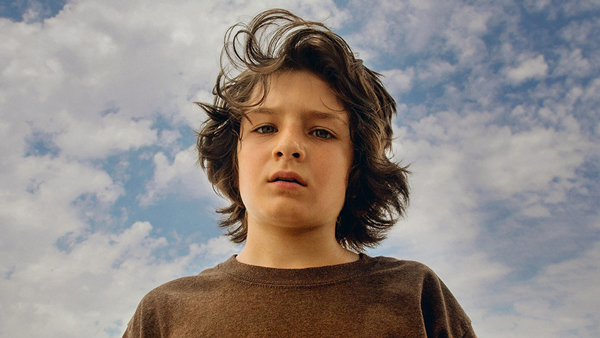 It's officially time to stop being a summer thot. Virgo season is upon us and pumpkin spice lattes are back.
And, if Texas permits, I'll be able to wear a whole Supreme scarf and sweater to watch an artsy semi-autobiographical coming-of-age film about a young person living with someone who's addicted to something or probably having difficulty with their sexuality or identity or something that will end up winning Best Picture and probably make me cry profusely.
That's right, it's the time of year that entertainment editors and self-acclaimed film connoisseurs like myself flex our film knowledge by telling you to watch fall movies that you probably were already planning to see anyway.
We're just going to sit here and tell you that the most anticipated film of the fall season is the new superhero film and pretend that's enough to call it a day.
I say screw that.
Let's face it, you and I both know "Venom" and "Aquaman" look terrible.
We're just gonna watch them because we kind of obligated ourselves to do so.
Listen, I want to see Jason Momoa shirtless for 90-plus minutes just as much as the next person, but I'm not going to lie and say I really expect this movie to be anything more than "Justice League" underwater.
And you just want to see "Venom" because it's a freaking Venom movie starring Tom Hardy, but it's not rated-R and it doesn't have Spidey. So let's get it over with.
"The Nun" was whack, and "Night School" and the "Halloween" reboot probably will be too. "Creed II," "Ralph Breaks the Internet," "Fantastic Beasts: The Crimes of Grindelwald" and "The Predator" look fine. And "First Man," "Boy Erased," "The Favourite," "Mary Queen of Scots," "On the Basis of Sex" and "Beautiful Boy" look like either Academy contenders or bore fests. Or both.
Let's get on to the good stuff. Here are all the movies I'm actually excited about.
"White Boy Rick" (Sept. 14)
I feel like I've seen enough movie hustlers that a film about the real life story of 14-year-old drug kingpin and eventual FBI informant Richard Wershe shouldn't seem that noteworthy to me.
Yet "White Boy Rick" has enough flash and grit to be the perfect transition from summer spectacle to autumn substance.
Combine a 1980s setting, sleek visual aesthetics and a cast that includes Matthew McConaughey carrying around a shotgun and Jennifer Jason Leigh probably spitting on someone, and you found yourself the perfect movie to prepare you for the danker films to come.
"Alita: Battle Angel" (Dec. 21)
My boy Robert Rodriguez is making something other than a "Spy Kids," "Machete" or "Sin City" sequel and I'm here for it.
With James Cameron as producer, Rodriguez is in the director's chair for this cyberpunk action flick based on Yukito Kishiro's "Gunnm" manga. Just saying those words out loud makes me want to squeal with excitement.
This movie might be the most likely on this list to be a major disaster, but with a cast that includes Christoph Waltz and Mahershala Ali and the astonishing visuals, it's at least worth the ticket price.
Let's just hope that money doesn't help fund "Avatar 6."
"Holmes and Watson" (Nov. 9)
You really thought this preview was gonna be a big ol' yak fest on art-house, highbrow contemporary cinema?
We'll get there.
For now, let me direct your attention to this absolute gem that stars Will Ferrell as Sherlock and John C. Reilly as Dr. Watson.
Not much has been revealed plot-wise, but if it were just 2½ hours of Ferrell and Reilly riffing away in Victorian accents, I'd still watch it at least twice.
"Widows" (Nov. 16)
Dude, speaking of taking a break from highbrow cinema. Steve McQueen, the filmmaker behind "12 Years a Slave," directed this heist film starring a dream team female ensemble.
Viola Davis, Michelle Rodriguez, Elizabeth Debicki and Cynthia Erivo star as four widows who step up to finish their deceased husbands' failed heist attempt.
With a screenplay by Gillian Flynn and music by Hans Zimmer, this may hit the mark that the "Ghostbusters" and "Ocean's Eight" films missed. No franchise reboot required.
"Bohemian Rhapsody" (Nov. 2)
I'll try really hard to avoid Queen-related puns.
A Queen biopic helmed by "X-Men" director Bryan Singer and starring Mr. Robot himself Rami Malek might make you question if this is just fantasy.
Sure, production has been troublesome, with Sacha Baron Cohen almost getting cast as Freddie Mercury and Singer coming under pressure for being a total jerkoff on set and getting sort of replaced by Dexter Fletcher.
Nevertheless, I'm hoping this will still be a killer Queen biopic, or at least a by-the-numbers studio production that doesn't crap on Mercury's legacy.
You never know, though. This might still rock you.
"Bad Times at the El Royale" (Oct. 12)
This film is the must-see thriller of fall 2018.
The plot is simple: seven strangers, all of them mysterious and morally ambiguous, in a creepy hotel with a dark past.
Simple enough. Except Jeff Bridges is an obviously fake priest, Jon Hamm is a nice-guy vacuum salesman and Chris Hemsworth is a freaking cult leader.
The trailer itself promises a stylized bloodbath in the middle of nowhere, and with "The Cabin in the Woods" director Drew Goddard at the helm, I'll be in line opening night.
"If Beale Street Could Talk" (Nov. 30)
"Moonlight" director Barry Jenkins directs this adaptation of James Baldwin's 1974 novel.
The film follows Clementine, a young woman who desperately attempts to free her fiancé after he's falsely accused of rape.
The acclaimed and beloved story looks to be in the right hands with Jenkins, who has mastered the craft of subtle yet powerful cinematic language.
The film's soft cinematography almost looks like oil on canvas, ensuring this will be another intimate and heart-churning entry to Jenkins' filmography.
Just show up. I'll provide the tissues.
"Mandy" (Sept. 14)
Nicolas Cage isn't the first name you think of when discussing films that lit up Sundance and Cannes, but his work in "Mandy" did just that.
Cage stars as Red Miller, a man set on vengeance after cultists and supernatural creatures kidnap his love, Mandy.
Don't confuse the plot for just another revenge film.
Director Panos Cosmatos truly had a vision.
Its prominent red and violet lighting and its bold shadows mix with Cage's violent rampage to make this a nightmarish stand out.
It's nice to know good things can be done with Cage's lunacy.
"Roma" (Dec. 14)
Mexican director Alfonso Cuarón has a stacked Hollywood filmography.
With films like "Gravity," "Children of Men" and "Harry Potter and the Prisoner of Azkaban" under his belt, Cuarón has proven to be a force for massive, beautifully shot, tremendously energetic and critically acclaimed films.
This year, Cuarón seems to be doing it again with "Roma," albeit on a more intimate level. The film is a semi-biographical take on Cuarón's upbringing in Mexico City, following the life of a middle class family in the city's Roma neighborhood.
The premise is simple, yet Cuarón's use of large format black and white film and massively choreographed wide shots make this film a piece of art from the cinematography alone.
Clearly a deeply personal love letter to his hometown, "Roma" is the artistic film to make sure to see.
https://www.youtube.com/watch?v=fp_i7cnOgbQ
"Mid90s" (Oct. 19)
Why the hell can't reporters be nice to Jonah Hill?
Anyway, when I say, "written and directed by Jonah Hill," what else do you need to spark your interest?
Hill has come a long way from his "Superbad" days, taking on Oscar-nominated roles in "Moneyball" and "The Wolf of Wall Street."
His new incarnation sees him attempting to take on the role of visionary filmmaker.
"Mid90s" is a coming-of-age film centered on Stevie, a 13-year-old in 1990s-era LA, and his new skater friends. If the film's trailer is any indication of the final product, then this film may easily be the best of the year.
There's something about the film. Perhaps it's the intercut skating scenes shot on a Super 8, or the beige summer tones, or the Wu-Tang Clan music in the background, but the few clips that were previewed do more than mimic childhood and the 1990s.
They evoke the feeling of new possibilities, of finding out what you want to be, of maneuvering your way around a newly realized world.
Having found stardom at the age of 24 and maneuvering through his celebrity status for the past decade, I think Hill has finally gotten the opportunity to reflect himself through cinema.
This film may not change the world, but the ability to experience Hill's unfiltered vision is type of opportunity that only presents itself when autumn films come around.
Review: 'Ant-Man and the Wasp' has small stakes, big emotion