DCCCD residents will pay more in taxes despite stagnant property tax rate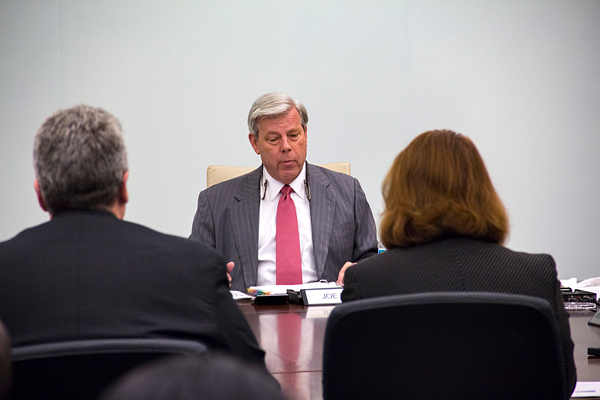 Dallas County residents could see their property taxes increase by $22.35 a year for the average home under the proposed tax rate for the Dallas County Community College District. Students will not see any tuition increase in the coming year.
The proposed tax rate of 12.4 cents per $100 of property value is a decrease from last year by less than 0.1 cent per $100. Because of increased property valuation from appraisals, the average homeowner will still see an increase in taxes paid to the district. This adds up to $237.58 a year in taxes on the average home.
The DCCCD held two public hearings this month, giving residents the opportunity to speak to the board in favor or opposition to the tax rate. Nobody from the public spoke at either hearing. The DCCCD Board of Trustees will vote on the tax rate in September.
Collin County Community College passed Tuesday a property tax rate of 8.1 cents per $100 valuation.
The taxable value of the average home in the Dallas County Community College District increased from $173,242 in 2017 to $191,597 in 2018. The district approved an operating budget of about $466.3 million, an increase of about $29 million from last year.
$206.7 million of that budget will come from tax revenue, an increase of about 1o percent over last year.
The district will be restructuring General Obligation Bonds to save taxpayers an estimated $9 million, according to the budget overview.
Scholarships and tuition waivers, in support of early college high school and dual credit were funded at $19.3 million.
The district committed $2.56 million to continue offering the DART GoPass program, its pilot of free digital learning materials, and access to local support services.
An additional $9 million will go into salaries and wages.
— Aria Jones contributed to this report
Conway staying aboard as search for next Eastfield president continues