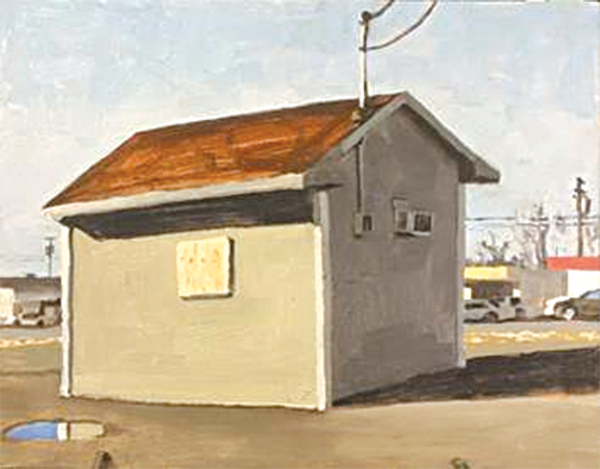 The art show "Looking, Thinking, Making" is set to open Aug. 29 featuring the work of faculty in the Department of Visual Arts.
The art gallery will include a variety of media while aiming to engage the community and create a critical and collaborative dialogue on the arts.
"We want to reinforce to our students that our faculty that teach in the art department are also professional artists who have art careers as well as teaching careers," gallery manager Iris Bechtol said.
The art is for the community, she said. Anyone is welcome to visit.
"The artwork is presented here as an additional teaching opportunity," Bechtol said. "For students to engage with the way that artists communicate about things that are happening in the world. Or to communicate about things that are happening to them on a personal level. It's about learning about other cultures and other people's ideas."
Eric Eley, who teaches sculpture and ceramics, has two very different pieces in the exhibit.
The most recent one is based on the research of prisons and their history.
"That's stuff I've been reading about a lot lately," Eley said. "The design, the architecture, the history of the architecture, the philosophy behind why we make those spaces and how we build them."
The other is a drawing based on aerial photographs he got from his grandfather, who was a pilot in World War II.
Artwork from Eley and other artists will be on display in F-219 from Aug. 29 to Sept. 28.
Participating artists are Eley, Bechtol, David Willburn, Kathy Windrow, Michelle Thomas, Peter Ligon, Courtney Hamilton, Daniel Martinez, Gary Uribe, Jessica McClendon, Jenna Edwards, Val Curry and Tuba Köymen.
The reception will be held 11:15 a.m. – 12:15 p.m. Wednesday, Aug. 29. Gallery hours are 8:30 a.m. -5 p.m. weekdays.
Contact Iris Bechtol at 972-860-7329 or [email protected] for additional information.