Vapes still include toxins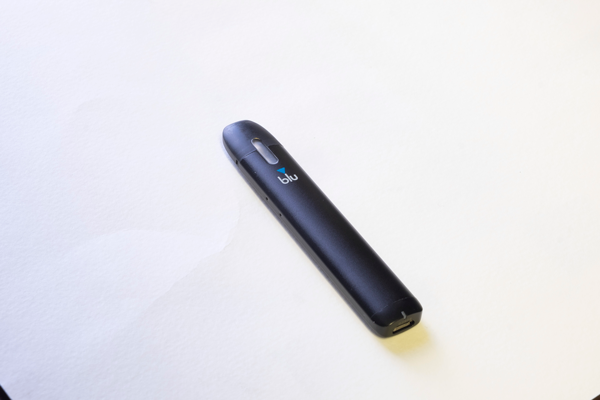 By SAMUEL FARLEY

@TheEtCetera
The dangerous chemicals inside of vapes and e-cigarettes disqualifies them as a healthy alternative to smoking, said Ashley Paramore a tobacco prevention specialist at the Dallas Council on Alcohol and Drugs.
  At "Just Stop Blowing: Quitting Tobacco" on April 18, Paramore focused on how vapes and e-cigarettes are easily accessible to the public and yet the ingredients of the chemicals  in these devices have only recently been released by some small manufactures in 2018.
"As of Aug. 10, 2016, vapes can no longer be sold without a health warning" Paramore said. "Vapes are still in the process of being studied and regulated by the FDA, so people are vaping without really knowing what is in them."
According to the FDA, non-small-manufacturers of vapes have until May 8, 2018, to turn in their list of ingredients. The FDA began regulating vapes in 2016 when it passed the Family Smoking Prevention and Tobacco Control Act.
[READ MORE: Federal judge blocks 'sanctuary cities' ban]
A common myth Paramore addressed is that vapes are only water vapor and flavoring.
"The fact is that there is no water in these products," she said. "The liquid ingredients are vegetable glycerin, which breaks down the nicotine and also the flavoring, but what is in the flavoring?"
Despite Paramore's argument that there are dangerous chemicals in vapes, there is research which shows that vapes and e-cigarettes have been used to help people quit smoking.
A recent study by the University College of London, published in 2016, showed that in a case study of 18 thousand smokers, vapes were being used as a quit-aid.
"While it may be true that some people who vape do quit smoking, these products are not approved by the FDA as quit-aids," Paramore said. "And a lot of people end up dual using, so they never truly quit smoking. Even if you lower the milligrams of nicotine that you vape, you are still ingesting other chemicals into your lungs."
Paramore then showed a list of chemicals found in vapes that were studied by the Center for Tobacco Control Research and Education in California. The list included lead, toluene and isoprene. While some may know that lead is also used to make bullets, Paramore noted that toluene is used to make fuel and TNT, and isoprene is used to make synthetic rubber.  The report listed 31 total traces of toxic chemicals in vapes, including diacetyl, which causes popcorn lung, a disease that obstructs small airways in the lungs.
"While there is still conflicting evidence about  vapes being a safer alternative, the whole point is that they are not safe," Paramore said.
Another cause for concern is the possibility of the device exploding. Paramore showed graphic pictures of people who had been injured when their vapes suddenly exploded.
"This guy actually lived in my neighborhood, and he was featured in the news," Paramore said, pointing to a picture which showed part of a severely burned thigh.
"You can't see the rest because it's too graphic to show, but there is a crater in his leg where it blew up," she said.
Another example was from 2017 when a Tarrant County teenager's vape started a fire in his bedroom.
"A common cause for the explosions is when the battery of the device overheats due to using the wrong type of charger," Paramore said. "Other reasons include putting a vape battery in your pocket along with loose change, this can cause friction which could result in the battery exploding."
[READ MORE: Law allows guns on Eastfield campus]
Paramore emphasized that her major concern is for  high school students who might be getting their hands on these devices.
"When you're a teenager you don't think about what you are really inhaling or battery safety," Paramore said.
After the event, two audiences members were vocal about how vapes have affected their families.
Professor Daniel Ramirez, who teaches substance abuse counseling, has seen the danger of teens having the ability to access these devices.
"A friend of my daughter's was making vape juice at home and then selling it at the high school" he said.  "When he was caught by his parents the boy said he was doing it because there was no nicotine in it, just vape stuff. But when we asked him what was in the vape stuff, he couldn't answer."
Joanna Murphy, whose husband teaches at Eastfield, said vape users are unaccepting of adverse facts relating to vapes and chemicals in the juice.
"I have several friends who vape and they are very hostile to any information about vaping because they want it to be safe," Murphy said."I was a tobacco researcher from 2005-2009 when vaping was just starting, and back then big tobacco was against vaping, but now they're not. The reason is because vaping is getting the younger population into smoking."