Opinion: I will always be a Dreamer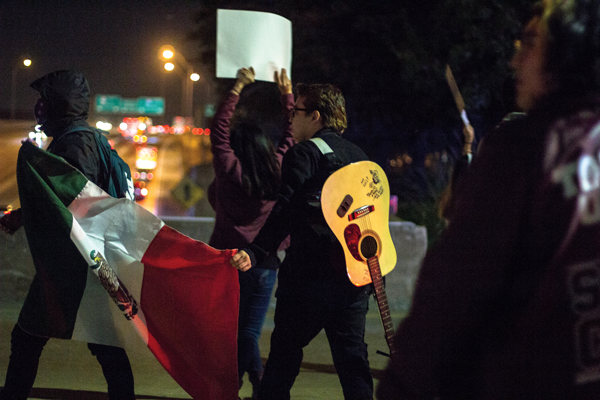 By David Silva
On April 6, I received confirmation that my U.S. Permanent Residency application was approved.
After being in this country since 2002, after years of seeing my mother struggle to find a job, drive a car and report crime with her immigration status hovering over her head, I knew what that thick envelope meant to her.
After years of planning an uncertain future and questioning whether my grades and work ethic would ever be enough to grant me a chance at economic mobility, I knew what that thick envelope in the mail meant to me.
After I opened it and read the confirmation letter, I had to take a moment to myself.
I felt overwhelmed. I couldn't help but feel emotional. I felt a sense of relief, a sense of opportunity and security.
As a former Deferred Action for Childhood Arrivals recipient, I no longer have to worry about a DACA renewal fee, the possibility that the program may soon no longer exist, or that I may not be legally allowed to work in order to pay for my studies.
I can comfortably continue my studies this fall at a university and not be overwhelmed by a lack of access to student aid.
I'll soon visit my family in Mexico and the hometown I haven't seen in 16 years.
I'll be able to see my dad and the relatives that I recall only in faint childhood memories.
Despite this joy, I also felt a sense of guilt.
As much as I'd like to think that I have a lot of unique things to offer this country, I didn't exactly do anything unique to deserve this security.
At least, I didn't do anything unique compared to the hundreds of thousands of other DACA recipients who also deserve the relief and opportunity that I now have.
My mother and stepfather fell in love when I was 8 and married when I was 14.
My stepfather was able to petition for residency for my mom and me because he's a U.S. citizen, but that's just plain luck.
They would have fallen in love and married regardless of immigration status.
If my stepfather were to be undocumented, we would have no hope for legalization.
This is the reality for a lot of my peers. It's quite extraordinary how many DACA students I find on campus and how every single one of them is working to pay for school and better themselves.
They do this with the risk of loosing DACA at any moment.
It pains me to know that my colleagues and friends still struggle and worry with no silver linings in sight.
But empathy only goes so far. It's time to act.
As a documented resident, I cannot remain in comfort.
Not while my brothers and sisters are unable to plan their future just because the country they call home doesn't know if it wants them.
This means protesting against the actions of an administration that demeans immigrants and supporting candidates who are willing to fight for their rights.
For as long as there are Dreamers with uncertain futures, I'm still a Dreamer too.
— David Silva is digital managing editor and a film major.