'Lady Bird,' Greta Gerwig's adolescent comedy, flies high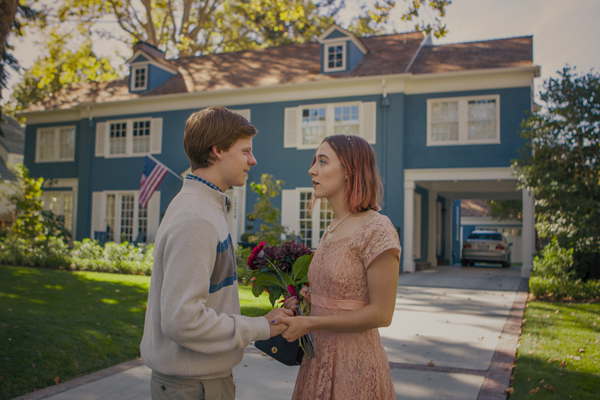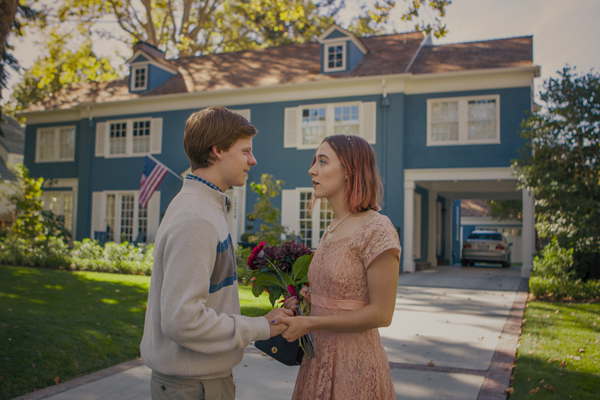 Not long ago I said that Sean Baker's "The Florida Project" would be the most heartwarming movie of the year.
I was mistaken.
"Lady Bird" is one of those rare coming-of-age stories that shines out from the rest. It is charming, unique and completely wonderful.
Director Greta Gerwig tells the semi-autobiographical story of Christine "Lady Bird" McPherson, played by Saoirse Ronan. She stumbles her way through her last year of high school and struggles to find an out-of-state college. All the while dealing with relationships with her family and friends.
The plot doesn't sound like anything earth shattering, but this goes to show how much an expert director can enhance a film.
[READ MORE: Branagh's fantastic mustache highlights 'ORIENT EXPRESS,' actual movie isn't so great]
Gerwig presents the film with a lens of nostalgia and hindsight. While Lady Bird may find herself in a less than favorable situation, Gerwig manages to display scenes as fond memories. She paints her hometown as a glowing place of hope, even if the main character doesn't see it the same way.
There are tiny bits of cliché moments in the film that every coming of age story contains. But what separates "Lady Bird" from the rest is the fact that Gerwig uses these clichés, which are nearly universal, and portrays them as memories that the audience longs for.
The score, provided by one of the best composers in film, Jon Brion, is fantastic and adds an extra layer of emotion to every scene it accompanies. The score can be powerful or soft depending on what the scene calls for. I highly recommend some of his work if you are into film soundtracks. "Synecdoche, New York" and "Punch-Drunk Love" are great examples of his work.
This film also seems to be able to strike a chord with anyone. As I was leaving the theater I could hear multiple women discussing their shared experiences with the main character.
Most of the relatability found in the character of Lady Bird comes from her relationships with the people around her. More specifically, her relationship with her mother is the main focus of the film.
[READ MORE: 'FLORIDA PROJECT' delivers heartwarming performances]
Lady Bird constantly battles with her mother, played by Laurie Metcalf. The back and forth banter between the two is both amusing and relatable. They argue about Lady Bird's appearance and how she carries herself through the world. Both of them deliver great performances, as do most of the cast.
Nearly everything in this film is perfect. From the acting, writing, cinematography and music.
There isn't ever a dull moment.
If you have some free time after it releases on Nov. 17 and you don't want to waste your money watching "Justice League," I strongly recommend this film.