REALITY BITES: Escape with these 10 fall-premier films
Summer is over and last time I checked the world is still garbage.
As you read this Donald Trump is probably tossing paper-towels to hurricane-stricken citizens like he's MJ shooting a fade-away jumper.
One out of every seven people on this planet still suffers from hunger.
And YouTube has taken the audacious step to make you watch two damn ads before you can play your favorite BuzzFeed video.
Fortunately we have the luxury of ignoring most of these problems through the undeniably numbing value of entertainment.
While we got some movie gems this summer with the "Guardians of the Galaxy" sequel, the "Spider-Man" reboot and the "Wonder Woman" solo film, audiences are ready to take on the fall season's serious dramas, realistic characters and original storylines.
Well screw yourself, losers. You're getting more comic book movies anyway.
The big three films headlining what I call "Summer Blockbusters but with Cold" kickoff with "Thor: Ragnarok." The trailer itself helps me forget the existential fears that come with adulthood.
With "Justice League," dropping in late-November, we'll get to see if Patty Jenkins will have to direct every single DC film ever. And "The Last Jedi" in December will determine if Mark Hamill's "The Force Awakens" paycheck was actually worth it.
Summer Blockbusters but with Cold also include the stacked "Murder on the Orient Express," the James Franco-directed "The Disaster Artist" and the already stuck-in-my-head musical "The Greatest Showman."
So while pollutants slowly engulf the world's natural resources and my mother continues to tag me in memes that haven't been funny in months, my pressing need to consume fictional storylines will be happily satisfied.
To wrap things up with a perfect Christmas bow, here are my top 10 anticipated movies for the remainder of the year.
10. The Shape of Water
Dec. 8
Despite his last outing, Guillermo del Toro still has me wrapped around his adorably chubby fingers.
"The Shape of Water" is a fantasy drama about a mute cleaning lady who falls in love with a mysterious scaled creature that's kept inside a secret water tank by the federal government. You know, bread-and-butter-type stuff.
"The Shape of Water" looks like it can bring del Toro back to prominence. Just like with my father, I'll give him another chance.
9. Jigsaw
Oct. 27
I know this isn't the high-class, somber Oscar bait that usually ends up on fall movie previews. This is pure guilty pleasure.
As the eighth installment of the "Saw" franchise, you'd think that any decent person would know when they've milked the same plot twist to the ground. Luckily, Lionsgate's greed knows no boundaries, and after watching the terribly acted trailer, I'm ready to take on Jigsaw's gruesome traps one more time.
8. The Greatest Showman
Dec. 25
Speaking of Oscar bait, "The Greatest Showman" is a biographical musical drama about T.P. Barnum's founding of what would become the Ringling Bros. and Barnum & Bailey Circus.
The cast, starring Zac Efron, Michelle Williams, Rebecca Ferguson and Zendaya, is enough to make this initially stale plotline seem worth it.
It doesn't look nearly as catchy or as much of a crossover success as "La La Land," but I'm sure the experience will be worth the ticket price.
7. The Snowman
Oct. 20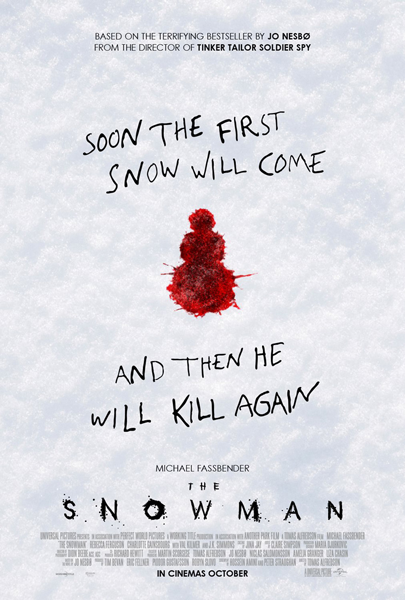 "The Snowman" is a crime thriller about the chase of an elusive serial killer who begins his murder sprees following snowfall. This movie just looks great all around.
Leads Michael Fassbender and Rebecca Ferguson are always phenomenal, and director Thomas Alfredson proved his grasp of the cat-and-mouse game with "Tinker Tailor Soldier Spy."
The film looks like it could find itself in the ranks of "Seven" and "Silence of the Lambs," and they somehow found a way to give Val Kilmer some work.
[READ MORE: Pair Coffee, Culture at Deep Vellum Bookstore]
6. Justice League
Nov. 17
I said I would never trust DC again, and I lied. Following the disappointment that was "Batman v. Superman" and the flat out disaster that was "Suicide Squad," DC's attempt for a cinematic universe that could compete with Marvel's seemed as ineffective as Jared Leto getting into character by shipping his used condoms through FedEx overnight delivery.
But Patty Jenkins and Gal Gadot just had to come along and create one of the most successful superhero films to date, and DC has suddenly found itself with something to stand on.
With Gal Gadot and Ben Affleck returning, and Jason Momoa, Ray Fisher and Ezra Miller all making their debuts, this will truly cement whether the DC cinematic universe is a real contender.
5. My Friend Dahmer
Nov. 3
From a comic book epic to a biographical drama about an American serial killer, this fall season has it all.
"My Friend Dahmer" is based on the graphic novel created by John Backderf, who was friends with Jeffery Dahmer in the 1970s.
The film depicts Dahmer in his teenage years as a tormented, lonely and neglected young man and leads us to his first killing two weeks after his high school graduation. Ross Lynch steps outside of his Disney fame to play Dahmer and Marc Meyers directs.
It's been 23 years since Dahmer's death and nearly 40 years since his first murder, yet this film looks like something new and unexplored.
4. Murder on Orient Express
Nov. 10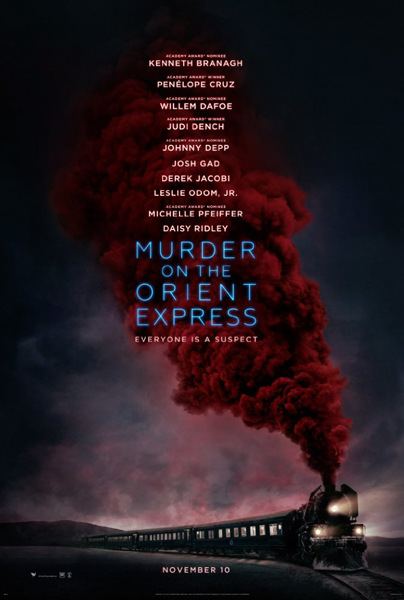 Now we're rounding out into the best of the best. If nothing else, "Murder on Orient Express" is exciting on its cast alone. The film stars Kenneth Branagh, Penelope Cruz, Willem Dafoe, Judi Dench, Johnny Depp, Josh Gad, Leslie Odom Jr., Michelle Pfeiffer and Daisy Ridley.
I don't care if this was a two-and-a-half-hour round table discussion about their favorite frozen yogurt flavors, I would watch it more than once.
Based off of the 1934 Agatha Christie novel about a mysterious murder on a fancy train being investigated by first-class private detective Hercule Poirot, this film seems to set the perfect stage to flex dynamic filmmaking.
3. Thor: Ragnarok
Nov. 3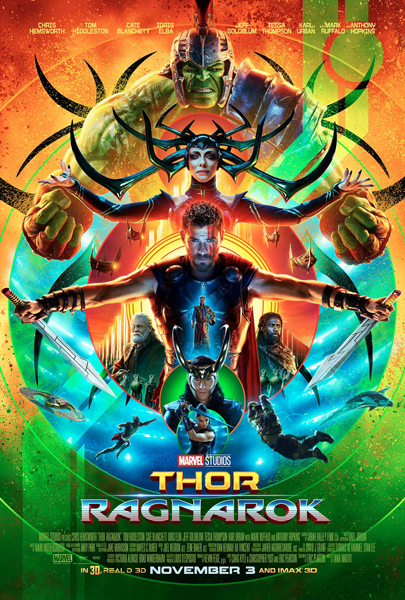 Somebody needs to give the guy making all the Marvel trailers a big fat raise.
If that Led Zeppelin-bumping trailer and its follow-up didn't get your testosterone levels sky high, nothing will.
Hela, the goddess of death, looks to destroy Asgard, and by the looks of it, no one is putting up a fight. Chris Hemsworth returns to play Thor, who has his hammer destroyed and is forced into gladiator dueling with the Hulk.
They then, in a zany move, have to team up with Loki and Valkyrie to defeat Hela.
This infusion of the Ragnarok and Planet Hulk arcs and a synth-inspired score already makes this a stylistic win.
Promising filmmaker Taika Waititi, who's manning the director's chair in his first big budget film, said the movie is "a cool, bold, colorful cosmic adventure," and I need that in my life. A cast that also includes Idris Elba, Jeff Goldblum and Anthony Hopkins essentially doing "Guardians of the Galaxy" on steroids will have me googly-eyed at every fight scene and one-liner.
2. Star Wars: The Last Jedi
Dec. 15
"The Last Jedi" trailer is here and it looks like everything we wanted it to be.
It's dark, it implies that Rey is as powerful as all hell and it has Mark Hamill saying a lot of audible words.
The entire marketing scheme is drenched in blood red, and I love it.
Kylo Ren looks like even more of a badass and might shoot down his mom, which is totally rude. The late-Carrie Fischer makes her final film appearance.
John Boyega, Oscar Isaac and Lupita Nyong'o also return. And we get new star-studded additions headlined by Benicio del Toro.
John Williams returns for the score, and perhaps the most exciting thing is that this film was written and directed by Rian Johnson, most notably known for directing perhaps the best "Breaking Bad" episode, "Ozymandias."
On any other occasion, this would have easily been my No. 1 choice. But the film in my top spot is just that good.
[READ MORE: Giving Power To Night Life At The Texas Fair]
1. The Disaster Artist
Dec. 1
"The Room" from 2003 has done something unprecedented. It's perhaps the most popular terrible movie ever made.
It's truly awful in every possible cinematic aspect. But in terms of watchability, it's overwhelmingly entertaining.
It's the definition of an "it's so bad it's good" movie and appropriately developed a massive cult following.
Now, James Franco and Seth Rogen take on the "Citizen Kane" of bad movies, and by the looks of it, this might be the pair's magnum opus.
"The Disaster Artist" is based on "The Disaster Artist: My Life Inside The Room, the Greatest Bad Movie Ever Made," a book written by Greg Sestero and Tom Bissell about the film's troubled set and mysterious creator.
It seemingly taps into the same spirit that made "The Room" a classic.
The teaser trailer itself is perfect. It depicts the 67-plus takes it took to film the iconic "Oh, hi, Mark" scene with cuts that I hope translate over to the film.
The showcase of perfect timing and comedic detail set this apart from every Franco-Rogen film I've ever seen and from every movie this year.