Pattinson, Safdie brothers combine for eccentric 'Good Time'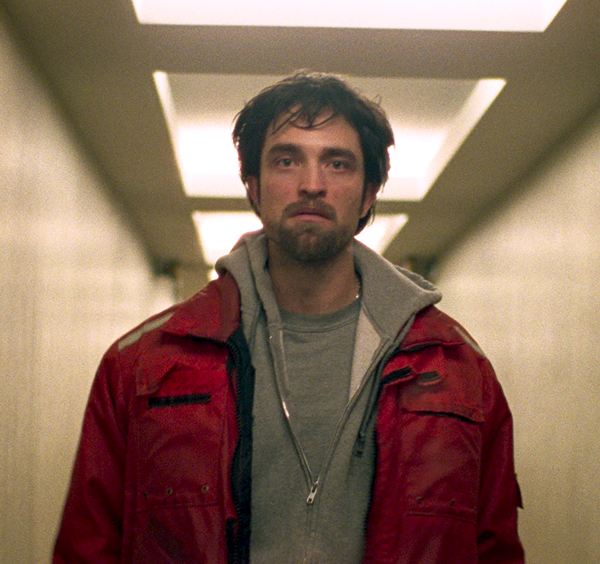 There's nothing Robert Pattinson loves to do more than crap on the "Twilight" saga and the subsequent fame it has given him.
The international heartthrob has had a hard time finding his footing in a post-Edward world despite showcasing his talent on various occasions. So it's no surprise that footage of Pattinson bashing the vampire series can be found in compilation form on the interwebs.
Edwar — I mean — Pattinson has considerable acting chops, chops that are orchestrated thrillingly in "Good Time."
Directed by the independent filmmakers Joshua and Ben Safdie, "Good Time" finds Connie, played by Pattinson, in a desperate crusade to get his brother Nick out of jail following a botched robbery that leaves Connie as a wanted criminal.
Nick, played by Ben Safdie, has mental disabilities and finds himself clearly out of place inside the brutal prison system.
Set in Queens, New York, Connie's journey quickly dives into dangerous territory, with him as both the victim and the villain.
Pattinson's performance is one of hectic desperation. The heightened pulse of the film runs through his anxious tone, distressed stare and unruly posture. In interviews, the Safdie brothers claim they wrote the Connie character around Pattinson's real-life attempts to avoid publicity everywhere he goes, publicity that is undoubtedly owed to his portrayal of a pale blood-sucker.
[READ MORE: FIVE GEMS WORTH VISITING DURING SUMMER]
It's very probable that during the shooting of the film the Safdies yelled, "Look, a flock of 12 year-old girls" in order to get Pattinson in character.
The magic in the movie, however, extends far beyond what Pattinson brings to the table.
The Safdies create a world that can easily dispose of Connie at any moment. He's no hero or in any way extraordinary when facing the situation at hand. Many times, he's not even the most volatile person in the room, and he's hardly ever the purest.
The twisted yet thoroughly believable scenarios, one involving the fate of a soda bottle full of LSD, eat up and spit out many seemingly important characters and give the filmmakers an opportunity to flex their cinematic skillset.
The film's score, created by experimental composer Oneohtrix Point Never and featuring Iggy Pop, mixes the synths of "Blade Runner" with the chaos of a bath salt trip. It moves persistently throughout each scene, warning of the awaiting wrecking ball that can run over everyone at any point.
It's perhaps because of this omnipresent feeling that the final minutes of the film seem to pass through without a strong catharsis.
For a film that continuously tightens the noose, Connie and Nick's final fates are manifested in an odd way, a way that makes these scenes feel like they're coming from an entirely different film.
[READ MORE: SPRING DANCE CONCERT 2017]
Safdie's performance as Nick, although not extraordinary, holds a tremendous amount of depth and personality that is difficult to emulate.
This can also be said of the reminder of the cast. Jennifer Jason Leigh co-stars as Corey, Connie's kind-hearted yet flaky girlfriend, Buddy Duress plays the unpredictable and often incapable Ray and Taliah Webster makes her film debut as Crystal, Connie's unknowing accomplice.
Their characters have no shortage of complexity and ever-present backstory.
"Good Time" is definitely a situational film, driven by the unavoidable dilemmas that Connie places on everyone around him. It not only draws from pulp and a hint ancient tragedy, but also builds around its own uniquely modern score.
Pattinson is not "unrecognizable" in his role nor is he intended to be. Instead, this film, crafted around him, seems to bring his chiseled jaw and very real talent to a mainstream audience in order for them to see him as something more than just a love-struck immortal with fangs. I'd go #TeamEdward for that.