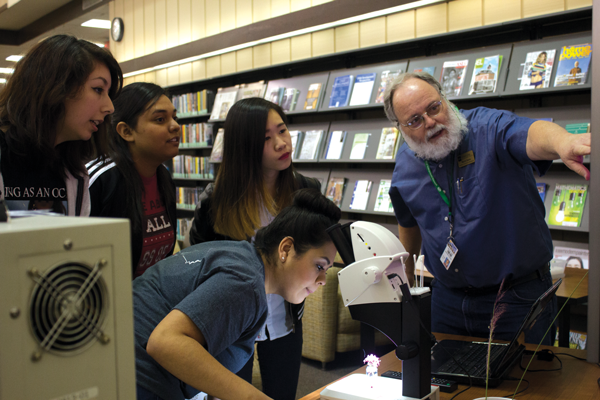 This year's common book has captured the interest of students from a variety of courses, Common Book Committee members say.
"The Immortal Life of Henrietta Lacks" by Rebecca Skloot focuses on the true story of the "immortal" cells taken from a poor black cancer patient without her consent.
For years, the Eastfield common book project has chosen a book to incorporate into courses and activities. Previous selections include Dashiell Hammett's detective novel "The Maltese Falcon" and Ray Bradbury's collection of science fiction short stories "The Illustrated Man."
[READ MORE: 'The Yellow Boat' performance lacks real emotion]
Librarian Megan Horlander, a committee member, said the program has seen success over the past few years, including increased attendance at events.
"We've gotten really good feedback so far, especially this year," Horlander said. "This is one of the biggest years we've ever had because this is such a powerful book."
In "The Immortal Life of Henrietta Lacks," Skloot chronicles how Lacks' cells were sold and used to develop multiple scientific milestones, including the polio vaccine, cloning and gene mapping.
The book intertwines the impact of the HeLa cells on the scientific community and the Lacks family's struggle with race and class. It also covers the personal relationships among members of the Lacks family and their response to the use of Henrietta's cells.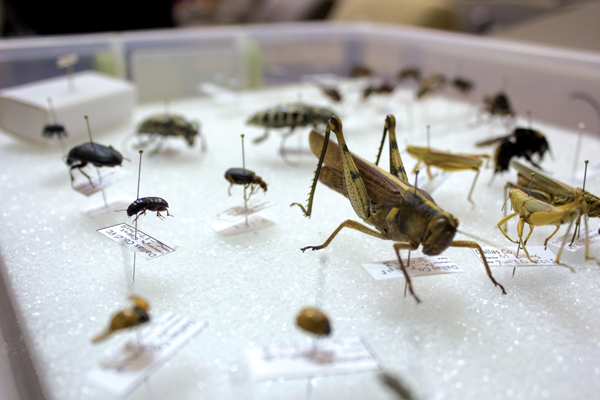 Because the book covers multiple themes and utilizes many styles of writing, the Common Book Committee found various ways to incorporate course work and events into the program.
Events in the fall semester included the Eastfield Theatre Company's productions of Henrik Ibsen's "A Doll's House" and David Saar's "The Yellow Boat" and a visit to campus by members of the Lacks family.
On Oct. 13, Dr. Fred Grinnell discussed the ethics of human research.
Grinnell is a cell biologist and professor of medical science at the UT Southwestern Medical Center and is known for his work in bioethics.
The event saw a huge turnout according to organizers.
English professor Michael Morris, a committee member, has high hopes for common book events for the spring. The committee plans to include panels and involve other clubs and organizations on campus, he said.
[READ MORE: Hidden Gem: 'Red Pegasus' is a one-stop shop for endless comics]
"We would like to do academic panels," he said. "We'd like to partner with some of the other events that are going on. For example, Black History Month [and] Women's History Month. These will be less presentations and events and more conversations, and we'll draw from the talent and expertise of our professors."
Alan Garcia, a student who attended the Nov. 9 Microscopes with Murry event, expressed his personal interest. The event was hosted by lab coordinator Murry Gans and showcased the varied uses of microscopes.
"It was enjoyable seeing how there are different types of microscopes and being able to use them," Garcia said. "I learned the type of microscopes and the techniques they use it for to check money for fake printing, to check on living organisms, DNA, fingerprints, etc."
The variety of themes has allowed the book to be shared and understood through numerous courses and different events with many possible focuses, Morris said.
"Each of our events has been very engaging, and my students have come back to classes talking about them," Morris said. "It's been nice to have them engaged in all the events, and we've had some very good conversations. I've just been really excited to see so many students get excited for what we're doing."
Book to consider: Meyer's 'The Chemist' steps away from writer's reputation