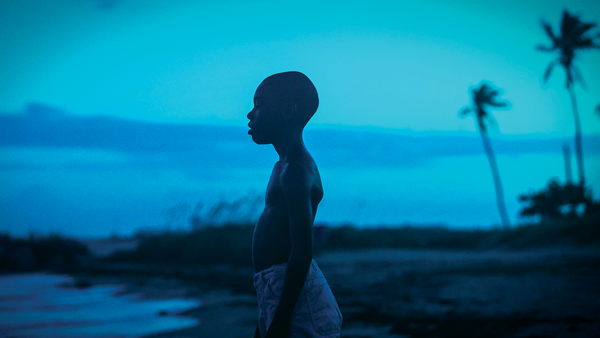 By KACI GONZALEZ
Reporter
@TheEtCetera
"Moonlight" is a timeless, one-of-a-kind production that will leave any audience with a profound appreciation for film and cinematography.
Director Barry Jenkins ("Medicine for Melancholy") crafts a phenomenal drama that signifies strength and difficulties that all adult audiences can relate to.
Ashton Sanders gives an amazing performance in the lead role of Chiron, a young black man in south Miami struggling with a heroin-addicted mother and an internal conflict over his homosexuality.
The exhilarating film chronicles Chiron's life during the War on Drugs era.
His community torments him for his introverted personality and sensitivity until he seeks refuge in two people who reluctantly take him under their wing through his adolescent years.
[READ MORE: Angry Dog offers 'highest quality food']
As he ages, he tries to come to terms with his homosexuality and find love and independence.
The movie portrays honest love between two people while demonstrating humiliation and conflict that many individuals may go through.
The casting felt entirely organic. It was refreshing to see such raw, talented faces, such as Mahershala Ali as Juan and Janelle Monae as his beautiful wife who help Chiron in his time of need. The actors transformed themselves into their characters, and I could instantly feel the pain, despair and confusion the story wanted to portray.
Jenkins also wrote the screenplay, and it was nothing short of spectacular.
He did not want the movie to be  filmed in Los Angeles on a constructed set and stayed true to the script and filmed in Miami.
The majority of the film was done outside, which makes lighting, sounds and many other factors difficult for the crew.
But the filmmakers crafted a film that, though a challenge, succeeded beyond expectations.
This film is a beautiful original.
The cast was able to depict a deep testimony to the power of romance, compassion and ultimate love to drive a person.
[READ MORE: 'Woptober' revives everything bad about 2000-era rap]
It was unpredictable and had me on my toes throughout the film, culminating in an empowering message that left me thinking after I left the theater.
The whole film will leave you with an open heart and a new appreciation for dramas like these.
This romantic storyline captured several ideas from self identity, heartache, betrayal and family devastations that made an intense work of cinema.
"Moonlight" brought back the idea of what real drama and eternal love are. I was stunned by the impactful message about individuality and the poetic love story.