Biopic puts Williams in bad light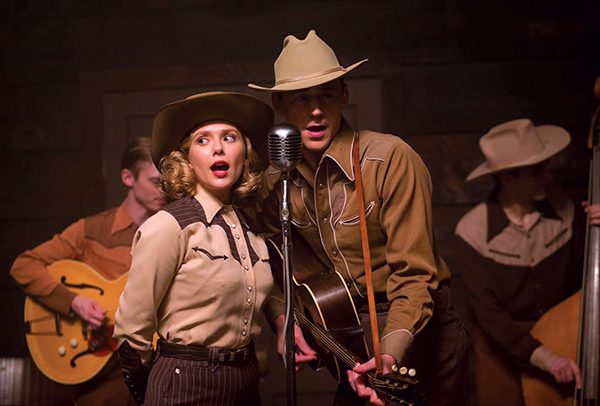 By David Silva
The legendary country singer with a larger-than-life personality Hank Williams gets a film rendition in Marc Abraham's "I Saw The Light."
Hank is known as one of the most influential musicians of the 20th century and is one of the most beloved characters in country music.
During his short career, he had 11 No 1 hits. After his death, he was inducted to the Hollywood Walk of Fame, the Country Hall of Fame and the Rock and Roll Hall of Fame.
The film stars Tom Hiddleston as Williams and Elizabeth Olsen as Audrey, his first wife.
The movie follows Williams from the onset of his career to his shocking death at the age of 29.
The film's structure is truly a mess. The plot's focus switches among aimless dilemmas almost as many times as Williams switches lovers.
The actors themselves are dynamic in their search for meaningful story arc, but the filmmakers can't seem to keep their feet planted.
One of the film's worst sins is how it completely misrepresents Williams.
Burdened with formulated biopic clichés, the movie creates a character that isn't anything close to one of the most beloved men in country music. They instead portray a womanizing alcoholic and an artist that is unbearable to work with.
The actors do the most with what they are given, and Hiddleston does a fantastic job replicating the style and mannerisms of the singer. However, he can't seem to escape the crippled direction.
I understand if one or two film clichés occur. Clichés are often inevitable (although it won't stop me from furiously rolling my eyes). But this entire film was predictable.
From the first scene of him drinking too much alcohol or flirting with a female fan, you know the path this early rock star was going to take.
The film's cliché moments do not compliment the singer and do not allow the audience to see why Williams was so loved by so many.
I told myself that I would go into this film as if I had never seen the Johnny Cash biopic "Walk the Line" and try not to compare and contrast both movies. However, "I Saw The Light" runs itself to the ground by trying to do everything that "Walk The Line" has already done better.
Unfortunately, talent is wasted on all sides in this film. Whether you're a Williams fan or not, the experience won't feel new or fulfilling. The film had the opportunity to branch out of the normal biopic formula and step outside of "Walk The Line's" shadow, but instead the filmmakers kept themselves inside the rules and regulations of what is expected.