N.W.A. biopic impacts next generation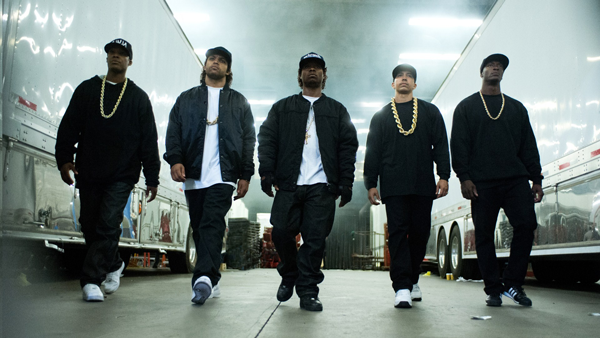 COMMENTARY
By Aisha Davis
Since its inception in 1988, the hardcore rap group N.W.A. was known for stirring controversy through shocking lyrics and bold antics. More than 20 years later, the group's popularity has been renewed via its biopic "Straight Outta Compton."
Ice Cube, Eazy-E, Dr. Dre, MC Ren and DJ Yella were five outspoken young men on a mission to tell the world about their experiences as African-Americans surviving the streets of Compton, California.
Some viewed their lyrics as vulgar and offensive while others saw them as a true representation of the time. What could have caused such intimidating overtures and monstrous lyrics?
Although this movie intricately depicts the rise and ultimate break-up of N.W.A., it also places a spotlight on racial prejudice and tensions between police and the African-American community.
One can easily see parallels with modern America. In one particular scene, Ice Cube is harassed by police for "looking like a drug dealer" while his parents plead for officers to let their son go.
The 1991 beating of Rodney King, who was black, by four white police officers was also covered along with the officers' not-guilty verdicts that sparked the infamous L.A. riots.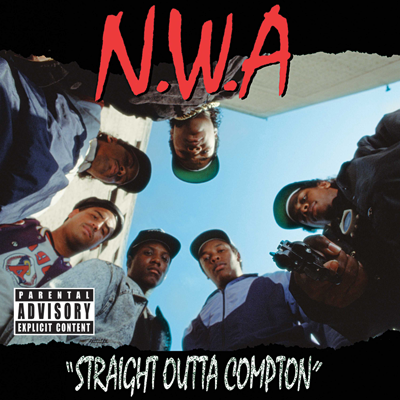 More recent incidents have drawn comparisons to those events. Michael Brown, a black 18-year-old, was shot and killed by a white police office in Ferguson, Missouri. Freddie Gray, also black, died of spinal cord injuries following his arrest in Baltimore, Maryland. Both incidents prompted protests and rioting.
All of these instances struck a chord with me. While growing up in Chicago Heights, Illinois, my father was followed home by two white police officers late one night.
Waking to my mother's screams and police lights beaming through my bedroom window, I ran to the window to witness my dad being beaten by police in our driveway with his hands cuffed behind his back.
As an 8-year-old, I couldn't understand what my daddy could have done to deserve such treatment. I began to fear that we would never be safe in our own home again.
Police are here to serve and protect. Unfortunately, a few bad seeds may give the majority a bad name. Do police officers get a bad rap for simply doing their jobs?
There are many police officers who take their oaths seriously and will serve our communities regardless of race or socio-economical factors.
Bre Kimble, 20, grew up listening to N.W.A.'s music. After seeing the movie, she said she "liked everything about it," adding that her favorite part was when the group performed the song "F— the Police" during a concert after being told they could not.
"A lot of things are still the same," Kimble said, "but there is one slight change. We have a black president."
When asked of her opinion regarding the relationship between African-Americans and the police, she said, "My friends and I have been harassed and followed by police because we are black," the business management major said. "However, I want others to know we must be mindful of the decisions we make. Not all cops are bad cops."
Kimble is correct; not all cops are bad cops. It seems as though discrimination may be a derivative of myths and stereotypes.
Some are quick to categorize an entire group of people based on a minority.
Upon my digestion of "Straight Outta Compton," it became evident that this movie is not just about Dr. Dre, Eazy-E and Ice Cube becoming infamous for telling their story through rap lyrics. "Straight Outta Compton" is about how N.W.A. persevered through adversity. Anyone who has ever experienced any form of discrimination can relate to this movie.
Jeremy Artzt, a 27-year-old business administration major, says that he has been a victim of discrimination because of his age.
"There have been times when older customers ask to speak to a manager and I appear (and) they would laugh and ask for someone older or ask to speak to my manager." Artzt said.
Artztz says he grew up listening to "gangsta" rap. His first CD was Dr. Dre's The Chronicle.
"I've always been a fan of N.W.A. as well as what they stood for," he said. "People don't realize that rap is poetry."
Aaron Rosebud, a 21-year-old art design major, liked the film but was disappointed to see the police brutality that was depicted. He said he has also experienced discrimination.
"By my own race as well as other races," he said. "I have friends of other races and I've dated outside of my race. Some people make comments or give me strange looks, but I just ignore it."
Rosebud said the story of N.W.A. remains relevant.
"Everyone should go see this movie because it will teach you more about society today," he said.
I have seen "Straight Outta Compton" four times. I grew up listening to their music. I can recall going to my cousin's house, and we would wait until her mom fell asleep to play their music, reciting the lyrics. I remember feeling like I understood the emotions behind every word.
Seeing the experiences that prompted those lyrics sent chills down my spine. Watching the men forced to on the ground for no reason other than being African-American men was a gut-wrenching reminder of what my dad experienced at the hands of police and how my mom and I had to watch, helplessly.
My father is a proud man who never shows weakness.
I can only imagine the thoughts running through his mind as he took blow after unnecessary blow.
If you've ever been discriminated against due to your race, sexual orientation, gender, age, disability or even religious beliefs, you might leave this movie feeling a remarkable kinship and mutual understanding for the men of N.W.A.
Ice Cube said it best in one of his lines from the N.W. A. hit "Express Yourself."
"It's crazy to see people be what society wants them to be, but not me!"
And not us either.