'Avengers' battle new foe, show their souls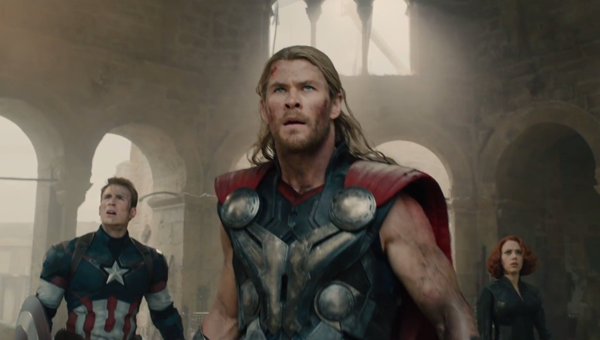 MOVIE REVIEW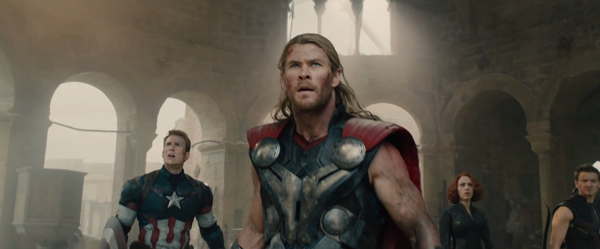 By James Hartley
"Avengers: Age of Ultron" has everyone's attention, and for good reason. The film is exciting, fast-paced, well-developed and layered.
Unlike "The Avengers," the sequel delivers a fascinating story, better action and top-of-the-line effects. Most importantly, the characters run deep.
In reviewing the first movie, YouTuber Cinema Sins said Samuel L. Jackson's Nick Fury "character development begins and ends with 'eye patch.' " But "Age of Ultron" produces characters that feel like real people. It's hard not to get attached.
The film starts with a mission to take down an enemy base that doesn't quite go as planned. The Avengers are introduced to a new villain, and Tony Stark (Robert Downey Jr.) decides he needs to do something to better protect the team.
He builds Ultron (voiced by James Spader), which, if you've read the comics or have ever seen an action movie, you know will backfire on the Avengers. After all, artificial intelligence scenarios almost always turn out bad.
The mission to bring Ultron to life succeeds, but, like many other well-intentioned villains, Ultron believes that the best way to end war and conflict is to just wipe out the human race.
The movie has a magnificent balance of humor, drama and pointless, violent action to keep moviegoers enchanted and entranced.
Don't buy a large popcorn hoping to get a refill mid-movie, because if you leave your seat for more than 10 seconds, you will miss some vital piece of information. The story is constantly flowing, continuing to build depth to the plot and characters, with fun twists all along the way.
Writer and director Joss Whedon has definitely redeemed himself from the mess of underdeveloped characters and pointless events in 2012's "The Avengers."
The movie introduces two new pivotal personalities aside from Ultron. Quicksilver, whose real identity is Pietro Maximoff (Aaron Taylor-Johnson), and Scarlet Witch, aka Wanda Maximoff (Elizabeth Olsen), add intrigue and suspense to the plot.
Scarlet Witch's power of making people see their deepest, darkest fears provides for some real, intense character exploration for the heroes.
Moviegoers should be aware of some brief profanity and a few jokes involving sexual innuendo that may be picked up by younger viewers.
"Age of Ultron" opens May 1. Superhero fanatic or not, this film will blow your mind.