High speed rail offers more than a commute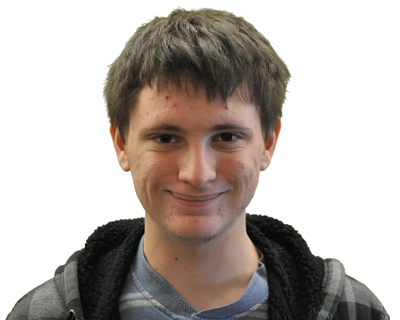 By Taylor Torback-Eastep
Texas is poised to become the first state to implement a high-speed rail system, beating the already under-construction California High Speed Rail by five to 10 years.
The rail system, which would connect Dallas and Houston, is being developed by the Texas Central Railway, a private, for-profit corporation. The company has promised to have service up and running by mid-2020 without relying on tax dollars.
The station locations are designed with consumer demand in mind. It will be engineered to limit the impact to the environment and to landowners. Safety and security are their top priorities, meeting or exceeding the strict state and federal regulations. The high-speed rail project will be successful due to people needing a mode of transportation better than that of a car.
I support this system and believe that this will work out for the betterment of Texans and, ultimately, surrounding states. This system will boost the economy, spur development of other states systems and it will allow everyone the ability to travel between Dallas Houston in no more than 90 minutes.
There are currently two locations for stations in Dallas. Both are located in the Dallas Convention Center District. The locations scheduled for Houston have not been determined at this point. As of late 2014, there are two alignments for the route, one taking a more direct approach between Dallas and Houston and the other with less impact on homeowners.
High speed rail systems have worked all around the world. The list of the greats includes Japan's Shinkansen, France's TGV, the United Kingdom's HS1 and Germany's Deutsche Bahn. The Shinkansen service in Japan is most famous for being on time and will even reimburse passengers if they are late. The Japanese are the pioneers of rail travel and rail safety, and their system has not suffered a major accident in its 51 years of service.
Texas' high-speed rail system would offer travelers an alternate mode of high-speed transportation besides airlines. The cost associated with flight is a major turn-off for the average passenger, along with inconveniences such as cramped cabins, airport wait times, TSA screenings and flight cancellations.
When you ride the rails you are free to get up, walk around and arrive any time before the train leaves, with no security checks and prices much cheaper than plane tickets.
State Sen. Lois Kolkhorst (R-Brenham) has proposed a bill that would prevent a high-speed rail venture from claiming eminent domain to seize property. The Texas Central Railway has vowed to use existing railway right-of-way. The Legislature should allow this important project to proceed.
The Texas Central Railway will provide Texans the ability to live in Dallas and work in Houston, or vice versa. This will become the predominant mode of travel through the state. The TCR will make 100,000 jobs available to the public, from construction to operations. Once the system is in place it will become the leader in pushing Americans to support and defend high-speed rail.
Texas and America are ready for a full high speed rail system.