A Book to Consider: Plath still speaks from 'The Bell Jar'
Sylvia Plath's haunting work "The Bell Jar" was published 52 years ago. It is her only novel, yet it is considered to be an American classic and her most famous work in addition to her poetry collections "The Colossus" and "Ariel."
Plath was born in Boston, Massachusetts, in 1932. She won a scholarship to Smith College in 1950 and received a job working for a women's magazine in New York in the summer of 1953. It was during her guest editor position for the magazine that she suffered a mental breakdown and attempted suicide. Upon recovery she returned to Smith College and finished her degree.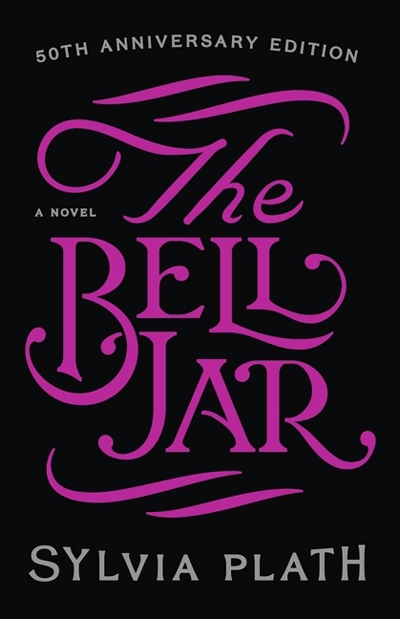 After Smith, Plath received a Fulbright Fellowship and went to Cambridge University in England. There she met fellow poet and eventual husband Ted Hughes.
A year later, Plath published her semi-autobiographical work "The Bell Jar" under the pseudonym Victoria Lucas. Plath lived only one month after its release. She committed suicide in February 1963.
Plot
"The Bell Jar" follows Esther Greenwood, a student at Smith College, as she navigates the pressures of her life. An intelligent young woman, she has recently been offered a summer job at a women's magazine in New York.
The novel shows Esther's promising future in writing, her confusing personal life, ideas on marriage and her mental breakdown followed by her time in an institution and her recovery.
Because sex was a recurring theme in "The Bell Jar," the book was not received well because it was socially improper for young women to discuss their sexuality.
Controversy
Plath's writing was criticized for its thematic ideas but was an integral part in developing the confessional style of poetry used by her contemporaries Anne Sexton and Robert Lowell. "The Bell Jar" is a 244-page confession and possibly her way of processing her breakdown.
"The Bell Jar" explores concepts that were taboo during 1953 – the year of the book's setting – and still relatively new in 1963 – the year the novel was published.
Esther has moments of societal rebellion. Often times it's unintentional, such as her views on relationships with men. Throughout the novel she frequently muses over the female characters and their personal relationships with men. Esther often displays a feminist attitude.
Feminism was still considered slightly radical during the time of the novel's release.
Lastly, mental illness was an experimental and dreadful topic. Most mental illnesses were treated with archaic methods such as electroshock therapy and lobotomies. Depression was kept a secret during these times because it could bring social disgrace to one's family.
Review
The story of Esther pulls the reader in closely. While she may be bordering on the edge of insanity, she is a magnetically charged character. In her darkest moments you find yourself laughing from Esther's observations. Her sense of humor is dry and often times dark. Her consistent observations of the characters Dodo Conway and Buddy Wheeler invoke frequent, effortless comedic jabs.
The novel reads almost like commentary, as if Esther is fading further from the world as a participant and gradually becoming a witness. She introduces the reader to new characters cleverly and almost in a bored tone. It's in the moments of commentary on the people she's closest with that we see Esther's intelligence and the struggle she internalizes to understand the world she lives in.
Plath's honesty in "The Bell Jar" is unrelenting and indiscreet, which makes it such a haunting work. Esther's nonchalant attitude toward her inevitable and looming breakdown is chilling.
This honesty, coupled with her mastered art of confessional writing, places the reader in a space of comfortable silence, a faithful spectator to Esther's performance.
Legacy
Plath's estranged husband began to edit her poetry after her death, resulting in the publication of "Ariel" and the Pulitzer Prize-winning "Collected Works." She was the first person to win the Pulitzer posthumously.
"The Bell Jar" has inspired a rumored film adaptation. In 2008 actress Julia Stiles bought the film rights. Unfortunately no such beast has presented itself. Plath's work is a staple in confessional writing and inspired other writers such as Susanna Kaysen and Elizabeth Wurtzel.
Additionally her writing has inspired musicians such as vocalist Pat Flynn from the Massachusetts hardcore band "Have Heart" in the song "No Roses, No Skies." The song gives direct homage to Plath's famous work "Lady Lazarus."
"The Bell Jar" received numerous accolades and praise after its publication, exceeding Plath's original expectations. It remains one of the most prized literary works in America and proves that great literature can translate for a lifetime.
— Compiled by Courtney Schwing