5 ways to celebrate Black history month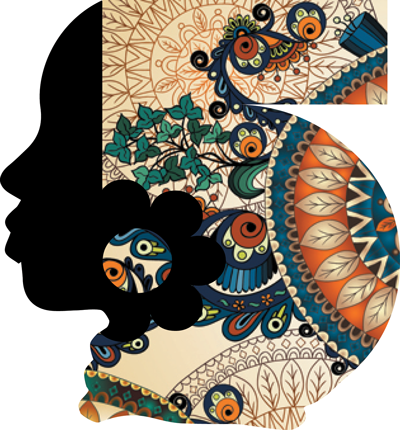 By Brandon Wagner
America has always been a place of many different cultures, beliefs and traditions, and Eastfield is no different. The accomplishments of African-Americans are evident everywhere. From the great civil rights leaders to artists and scientists and politicians, no field remains uninfluenced by black Americans. Whether on campus or around the city, immerse yourself in African-American culture this February.
→ See "Selma"
With the Civil Rights Movement in full swing, Dr. Martin Luther King Jr. travels to the town of Selma, Alabama. King begins a televised siege that would capture the attention of America. In defiance of a culture that treats them as second-class citizens, King and his followers begin a 54-mile march from Selma to Montgomery. With an entire country scrutinizing his decisions, King navigates the deep cultural fracture that was the town of Selma. Alternatively, rent "The Color Purple," "Ali," "Glory," "Raisin in the Sun" or "Roots."

→ Listen to black musicians
The music scene in America has been influenced inside and out by black musicians from the very beginning. The burgeoning music scene in America owes much of its heritage to early black artists. Whether it be artists that made waves in the past such as Louis Armstrong, Marvin Gaye or Aretha Franklin, or artists still making music today, Such as Beyoncé, or the legendary B.B. King., it doesn't take much to see the influence that black artists have had on the music America has come to know.
→ Read African-America literature
Relating to different cultures can be challenging. Thankfully, there have been some amazing communicators to come from African-American culture. The recently deceased Maya Angelou will be the focus of the read-in at 11 a.m. Feb. 24 at Eastfield. Come to hear why so many people were and still are inspired by her words. Alternatively, check out a book by Langston Hughes, Toni Morrison or W. E. B. Du Bois.

→ Visit the African American History Museum of Dallas
See exhibits ranging in topics from art and music to history and politics. African-American culture can be experienced through entertaining and educational programs designed to preserve and celebrate artistic and cultural collections. The museum is open Tuesday through Saturday; admission and a guided tour is $3 for adults and $1 for students.
→ Take an African-American studies class
Eastfield offers multiple classes that concentrate on the culture and history of black men and women living in America. While it may be too late to register this semester, they are offered every term. Also, try talking to the professors who teach theses courses around Eastfield. You will learn something new, and you may even be able to drop in on a lecture with a professor's permission. And take advantage of Black History Month events on campus. The soul and jazz group "Funky Knuckles" performs at 12:30 p.m. Feb. 25 in F-117. Hosted by the Music Department. "A Century of Black Life in Art," an exhibit on the contributions black artists, is on display in the library until March 6. Giraud Polite, visual communications faculty at Brookhaven College, will deliver an accompanying lecture at 9:30 a.m. Feb. 26.