Harvester Theatre Company takes on a childhood classic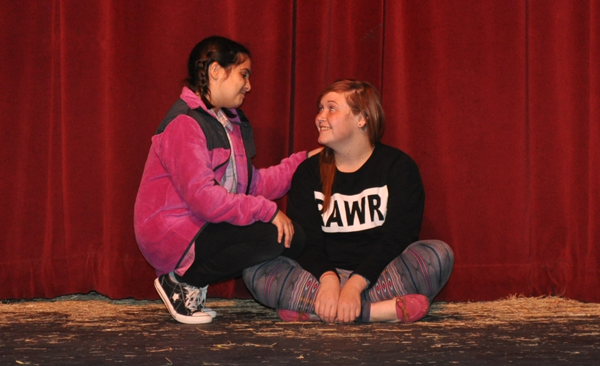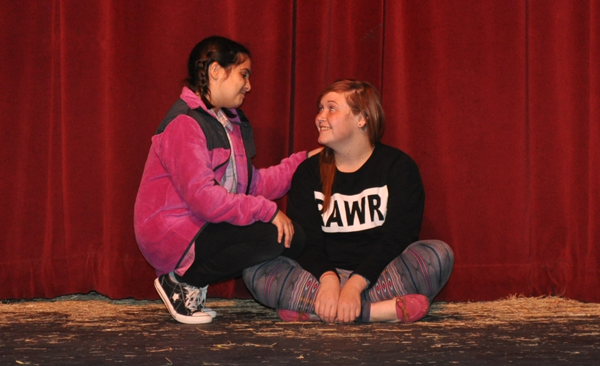 By Sidney Murillo
Named "the best American children's book of the past 200 years" by the Children's Literature Association, E.B. White's "Charlotte's Web" promoted the lesson of finding friendship in unlikely places.
To celebrate the beloved story of a girl and her pig and his spider, the Harvester Theatre Company is preparing to perform the stage adaptation.
Psychology major Ashley Vessells, who plays Wilbur the pig, wanted the lead part because this will be her last semester at Eastfield.
"I've seen a lot of productions of it, and I was really excited to find out that we were doing it," she said. "As soon as I found out, I decided: Wilbur. That's the only role I want. I want to be the pig."
She says since it's a very high-energy play geared toward children, acting needs to be exaggerated in order to send the right emotion out to the audience.
"It's tough to get the mentality of a young pig in your brain while you are a 21-year-old human," Vessells said.
Ten-year-old Olivia Hester, who plays Wilbur's young owner Fern Arable, is no amateur when it comes to the spotlight.
She also acts in plays at a local church she attends regularly.
"I like memorizing lines, so I think it's fun," Olivia said. "I like getting on stage and getting the chance to act."
Rehearsals are held daily and the general atmosphere on-set is relaxed, but mindful of the responsibility of putting on a great show.
Art major Zachary Cooper, who plays Templeton the rat, knows "Charlotte's Web" is a story popular with adults and children alike, and is hoping to see a larger turnout than seen for past productions.
"Honestly, it'd be great for people to come see the hard work we put into these shows," he said. "It's going to be a great show and we are going to make you laugh."
"Charlotte's Web" will premiere at noon Nov. 20 and run through Nov. 23 with a possible extension through Dec. 7. Adult tickets are $10, kids and students $7.