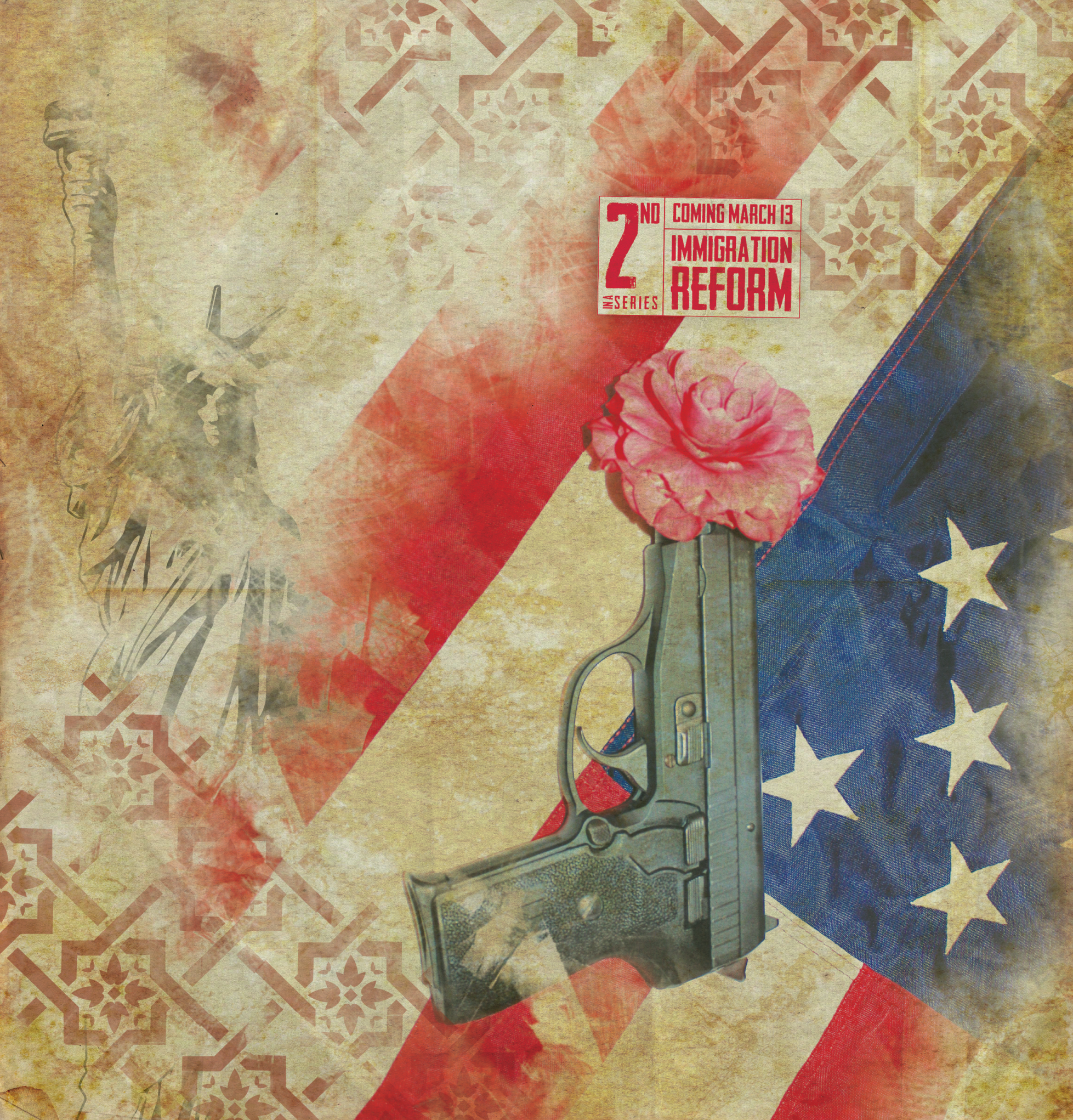 By Billy Dennis
President Barack Obama managed to avoid the sensitive subject of gun control during his first term, but it appears his second may be consumed by it.
In the 75 days since the Newtown tragedy, the gun control debate has been discussed in every body of government and around practically every dinner table in America.
For many Americans, guns are a way of life. They are ubiquitous. Want to know just how ubiquitous? According the Bureau of Alcohol, Tobacco, Firearms and Explosives, there are more than 132,000 federally licensed firearms dealers operating in the United States. To put that number into perspective, there are currently just over 14,000 McDonald's restaurants in the country. So like them or not, guns are a permanent part of our landscape.
The question on people's minds is how do we uphold our Second Amendment rights while reducing the number of Americans — approximately 100,000 — who become victims of gun violence each year, according to the U.S. Centers for Disease Control and Prevention.
The issue is fast becoming the president's primary focus.
"I believe most [gun owners] agree that if America worked harder to keep guns out of the hands of dangerous people, there would be fewer atrocities like the one that occurred in Newtown," Obama said after making a series of gun-control proposals earlier this month. "That's what these reforms are designed to do. They're common-sense measures. They have the support of the majority of the American people."
While he said he is a strong supporter of the Second Amendment the president believes steps such as banning military-style assault weapons can help prevent mass shootings.
"The fact that we can't prevent every act of violence doesn't mean we can't steadily reduce the violence and prevent the very worst violence," Obama said.
The central component of the president's recent gun-control proposals was the ban on assault weapons and high-capacity magazines.
In the two latest mass killings — the Aurora, Colo., theater massacre and the Newtown, Conn., school shootings — the assailants used the civilian equivalent of the military's M-16, a version of Eugene Stoner's AR-15 assault weapon. Aurora police said alleged gunman James Eagan Holmes used a 100-round drum magazine to shoot 70 people in the crowded theater.
"Assault weapons should not be sold to the civilian populace," said Eastfield student Jared Booth, who is a hunter and Army veteran.
Booth is also concerned about guns being sold to people with mental health problems.
"I would say that 80 percent of Americans have some sort of mental disability that goes unknown," Booth said.
Other students disagree and see any type of weapons ban as an overreach by the federal government.
"I believe [assault weapons] are effective in home protection and hunting," Kimberly DeGonia Johnson said. "I also believe that banning these weapons infringes on our Second Amendment rights as citizens of these United States."
These differing student views are indicative of the debate that is currently going on nationwide.
History professor Matt Hinckley said a line needs to be drawn somewhere with regards to what kind of weapons people have access to.
"I don't think that anyone out there believes that people have the constitutional right to have any weapons they want," he said. "I think most people would say that they don't agree that people should have weapons-grade plutonium, for example."
Opponents say the proposal to ban assault weapons is too Draconian and infringes upon their rights. They point to the 1994 ban, which lasted 10 years, as proof of the ineffectiveness of such legislation.
Although Wayne LaPierre of the National Rifle Association has said the 1994 ban "had no impact on lowering crime," Sen. Dianne Feinstein (D-Calif.), the author of the ban, asserts that it was successful in reducing the crime rate. She notes a 2004 study conducted by the University of Pennsylvania and commissioned by the National Institute of Justice that showed a drop in gun homicides from roughly 16,000 in 1994 to 10,100 in 1999, a reduction of about 38 percent.
One new piece of Texas legislation, Senate Bill 182, also known as the "Campus Personal Protection Act," may soon allow college students with concealed handgun licenses to carry their guns on campus.
Sen. Brian Birdwell, the author of the bill, said it is all about personal protection and preserving rights.
"This affords CHL holders, one of the most lawful groups of citizens in our state, to be able exercise that Second Amendment right to go on to the campus of higher learning, to be able to defend themselves and protect their right to self-preservation, God forbid some act of evil be perpetrated," Birdwell said.
The bill would allow for private universities to opt out and remain a gun-free campus. However, any state school, including all seven Dallas County Community College campuses, would have no choice but to allow students with the proper licenses to carry their guns on campus.
"That is somewhat troubling news," student Emma Reynolds said. "Don't we have a police force that is trained to respond to attacks? I am not sure I understand how allowing students to carry guns on campus is supposed to make us safer."