'The Goldbergs' delivers big laughs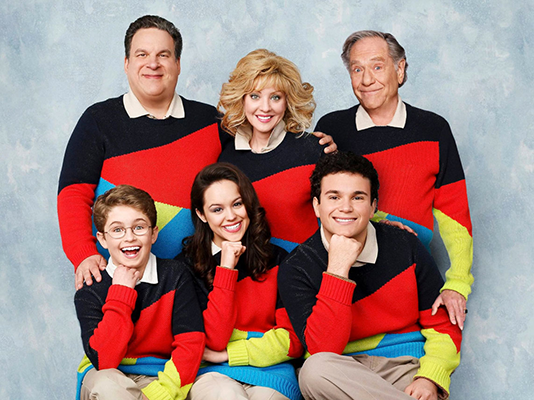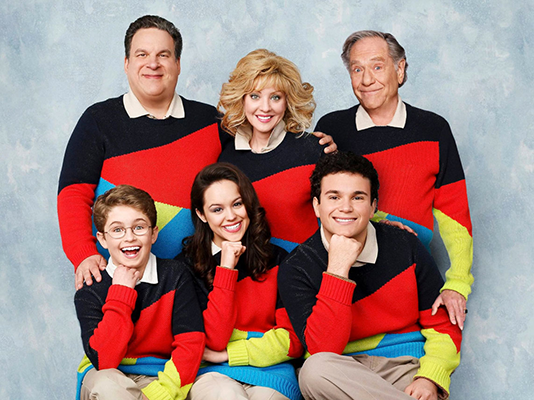 By BILLY DENNIS
This hasn't been a great year for new comedies, with many failing to find an audience, or themselves. The one consistent bright spot has been "The Goldbergs."
Set in 1980-something, the show tells the story of the Goldbergs, a unique and lovable family from Pennsylvania. The show is based on the real-life adventures of creator Adam "Cobra" Goldberg ("Fanboys") and his family, with episodes often concluding with 10-second home movies from Goldberg's childhood prefacing that week's show.  Goldberg has been making movies, plays and shows since he could pick up a camera.
In a recent telephone interview, Goldberg told me about how he received his Cobra moniker.
"My first job was on a sitcom called 'Still Standing,' " he said. "I was a baby writer of 23. There was a very veteran writer who was always falling asleep in the room. We had [two] Adams, so people were calling me Goldberg. But he just blurted out, 'Who is this Cobra people keep talking about?' And the nickname was born."
I asked Goldberg how his family felt about the show, which has made them all famous. He admitted that they were certainly apprehensive at first but have really come to appreciate the nostalgia and homage to his father, the late Murray Goldberg, played by Jeff Garlin ("Curb Your Enthusiasm").
"Only Barry complains," he said of his older brother. "But he complains about everything anyway, so that's a given."
The show takes full advantage of how funny people dressed and acted in the 1980s. The clothes, the language and the mannerisms are all dead solid perfect.
Goldberg decided to adopt an anachronistic flow to the show, as opposed to following a linear timeline from 1980 onward, for which the show has received a little shortsighted criticism. This would have tied Goldberg's hands. Who in the world remembers the 1980s in order?
No one. That's one of the best things about the show.
The format is genius. It has allowed Goldberg to create a dynamic show.
However, my favorite thing about the show is its incorporation of some of the best movies from the 1980s. So far, the show has references to "Back to the Future," "Ghostbuster," "The Karate Kid" (my favorite episode), "Top Gun" and "The Goonies," just to name a few.
If this doesn't impress you, then Barry Goldberg (Troy Gentile, "Drillbit Taylor") has some words of wisdom for you: "You need to educate yourself, man! See more movies."
Goldberg said they will do a "full-on movie homage episode" every season. Season 1's winner was "The Goonies." It was a great choice, as it was one of the best episodes of the season.
Next year it will be a John Hughes' film, but he's not about to say which one. One would assume the frontrunners to be "The Breakfast Club," "Weird Science" and "Ferris Bueller's Day Off," with the dark horse being "She's Having a Baby." Though I doubt he's ready to impregnate his sister, Erica (Hayley Orrantia, "XFactor") just yet.
The show has a cast as strong as any on TV. The matriarch of this family is Beverley, played by Wendy McLendon-Covey ("Bridesmaids"). McLendon-Covey is the nucleus of this nuclear family.
That's really reason enough to watch the show. She is an amazing comedic talent. In the wrong hands, her character could've easily become cartoonish. Instead, she was made the smothering mom just about all of us had enduring. You need her to talk to the president to get you out of the presidential fitness test? No problem, done.
But it's the interactions between Adam (Sean Giambrone) and Barry that provide the biggest laughs. Both actors are exceptional in their roles. Barry is quick to offer Adam some of his "sage wisdom," which is always heartfelt and terrible advice. Their presence in front of the camera is ineffable.
You leap to your feet rooting for this family. And that's rare. While the show is called "The Goldbergs," it could've been called "Any Family USA."
The show is great because it's about me. It's about you. It's about everyone.
Screw Spartacus. I am Adam Goldberg.