'Heaven is for Real' was a project of faith for all involved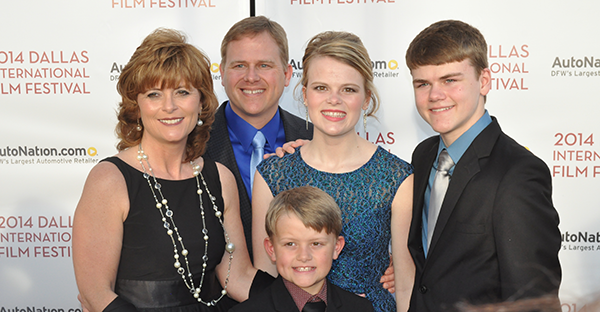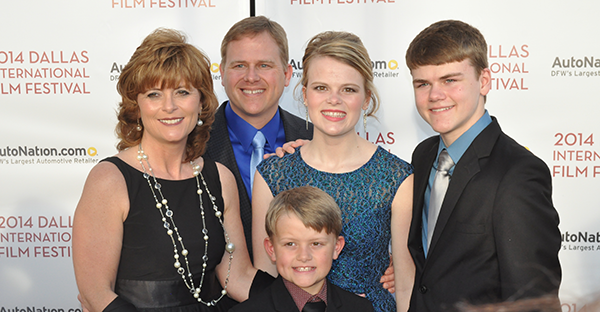 By BILLY DENNIS
The real-life family that inspired the book and movie "Heaven is for Real" made an appearance on the red carpet at the Dallas International Film Festival last week. Et Cetera reporter Billy Dennis Jr. had a chance to interview them, along with the actors and director and the author of the book on which the film was based.
Co-author Lynn Vincent
Q: What was the most challenging part about writing this book?
A: The biggest challenge is making sure to keep it stripped down and really simple. I was trying really hard not to make some big, sweeping narrative pulling in a lot of different things. What I really wanted was a simple, straightforward telling because there are a lot of books on the market that talk about people's journeys to heaven and some of them are really light on the heaven part. I wanted to make this book just about heaven.
Todd Burpo, real-life father
Q: Were you nervous about turning over such a personal project to a major Hollywood studio?
A: Absolutely. It was probably the biggest step of faith I ever had to take. When you look at the hospital and the events in the movie, those are things that actually happened to us. But we didn't vote, we didn't decide, we just suffered through it. But now to tell your story and work with Hollywood, how do we get that right? From the very beginning, the integrity of the story was a big deal for us, and we prayed many prayers: God help us get through this. Hollywood kept true to their word and, to be honest, to Colton's story.
Q: Did you have any involvement in picking the director, writers and cast?
A: We didn't with the director. We were thrilled when Randall Wallace came on, obviously. And I think he did a lot of the casting, too. But we got to talk to him a lot as he was helping with the screenplay, so by the time we saw the screenplay, it was done so well.
Actor Margo Martindale
("August: Osage County")
Q: Has your idea of heaven changed?
A: Heaven hasn't changed. I think it's anybody's interpretation of heaven. The most important thing you'll get out of this is God is love, and big, and embracing.
Q: Do you feel audiences will walk away with a message of hope?
A: I hope they will. I also hope there is a conversation that is opened up.
Actor Greg Kinnear
("Little Miss Sunshine")
Q: Was there ever a point where your faith was tested in making this film?
A: Yeah, the little 5-year-old tested my faith every day … and my patience. Mostly my patience. He's great, actually. Connor [Corum] is a remarkable young man and really is a natural. He's a great actor. If you don't have someone in that role who can honestly deliver a performance that's real and believable, then there's no movie here. The kid was awesome.
Q: What did you give Connor in terms of advice?
A: Stay out of show business, kid. Yes, I have been called the child whisper, but the truth is he did it all on his own. We looked at a lot of kids. They looked at thousands across the country, and it came down to about four or five that I read with in Los Angeles. There were some really good, talented kids, but he had some sort of natural abilities. So there we were in the audition and Randy called action, and he went a little Brando on me. The room got quite quiet for about a minute, and then he just went bam and he dropped out his first piece of dialogue, and I volleyed it back. That's how it worked. He's a natural.
Director Randall Wallace
("Secretariat")
Q: What did you want this movie to say?
A: What we all wanted this movie to say was that God loves us all, just like we are. God made us all. The Bible says we are all made in the image of God, but look at us. We all look different. We all think differently. I wanted this movie to say that with our doubts, with our flaws, we are loved just the way we are.
Q: I suspect the people who are upset about the movie "Noah" will be more than pleased with this film.
A: The main ones we wanted to get it right for were ourselves. We have to look in the mirror and say, 'Do we believe this?' Because the audience will never believe what you don't believe yourself. And then we had about 10 million people who bought the book and loved this story. If we can be faithful to that, then we will let the chips fall where they may.