Sense-Able Gym provides outlet for special-needs children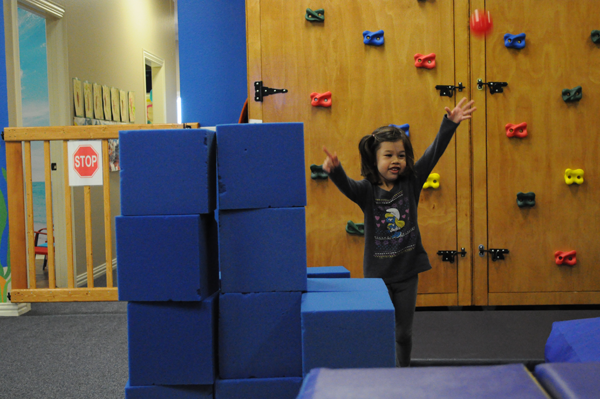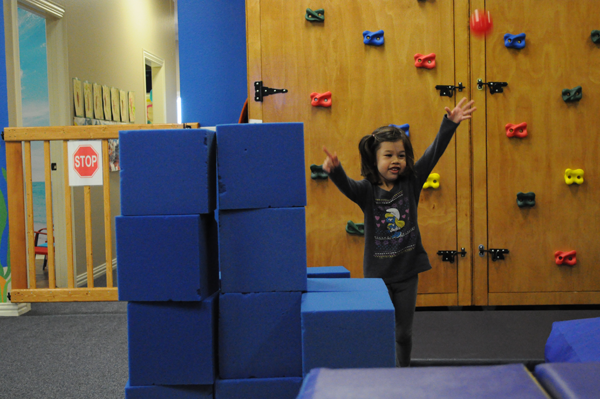 By Keturah Jones
Sense-Able Gym is a new sensory play space in Garland designed for children with special needs. Most of the gym's patrons have autism or Asperger's syndrome.
Founder Shauna Mable has a background as a special education instructor and also has a son with Asperger's.
Curious to see why parents couldn't stop raving about how wonderful their experiences have been here, I eagerly followed Mable from room to room. Each was filled with vivid shades of blue, yellow and red that were bright enough to catch anyone's attention.
It was hard to believe the gym had only been open for six months.
The first room on the tour was the Tech-nasium, which is stocked with iPads for the children to use. One parent, Madeline Milton, referred to it as the "cool-down room," because it helps calm the children at the end of each visit.
Next was the gym, which also has brightly colored walls as well as a huge foam and ball pit. The equipment in the gym is geared toward helping children develop sensory skills.
One of the most popular areas in the gym is the Sensory Room. It has several water towers, each rigged with fiberoptics so the children can change them to whatever color they want. There is also black lighting, so the colors of the room appear to glow in the dark. The room not only appeals to the senses of sight and touch, but also hearing. It includes a soundboard which plays more than 100 different clips.
When patrons need to calm down, they come back to the room and hang out while others relax on a custom bean bag couch.
What parents seem to enjoy most about the gym are the outside services it provides. This includes academic tutoring, behavior intervention and support, teen/adult nights, dance classes, children's adaptive yoga, pre-school and kindergarten preparation and a home school curriculum. The gym can also host teen social nights and birthday parties.
Additionally, the gym specializes in individualized education programs (IEP) therapy, ADD/ADHD support and a music therapy class.
Because raising a special-needs child can be exhausting and time-consuming, Sense-Able Gym also hosts a "Parents' Night Out."
Mable stresses that parents should not worry if their children act out in the gym because the staff is trained to handle such situations in a professional and caring manner.
The gym is open from 10 a.m. to 6 p.m. on Tuesdays and Thursdays and 9 a.m. to 6 p.m. on Wednesdays, Fridays and Saturdays.
Kids can play at an affordable price of $12 per child plus $6 for any additional siblings.
For a full list of services and more about this hidden gem, visit www.sense-ablegym.com or check out their Facebook page under Sense-Able Gym.