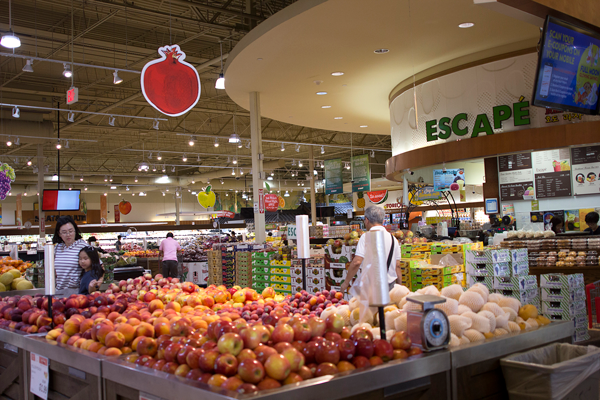 Editor's note: This is part 1 of a series about places students can go with DART.
The Dallas Area Rapid Transit system goes across all of Dallas and its neighboring suburbs. Across its multitude of stops is Trinity Mills Station in Carrollton, a major city along the expansive rail system.
A mile away from the Trinity Mills station is Furneaux shopping center on Old Denton Road, which serves as home to Carrollton's Asian centric stores, like H Mart, a major Korean supermarket chain, Bookstore BookNara, Tom N Tom's Coffee, and K Pop-based stores.
H Mart serves as the centerpiece of the shopping center, and is probably the most recognizable.
The Korean supermarket is filled to the brim with Korean and Asian food, clothes and merchandise.
Despite it being a simple supermarket at first glance, it could also serve as a cultural touchstone  for Asian Americans living in the areas around H-Mart, according to Korean native Winter Garr.
"I think it's a good thing to have, especially because Carrollton doesn't really have a 'Koreatown,' " Garr said. "It has enough for Korean native people to get what they need but everything else is super cutesy."
Further into the center lies a bookstore, BookNara owned by Jin Lee, a Korean immigrant, who has had her bookstore open for a decade at the Furneaux center.
[READ MORE: Unrefined bakery can cater to refined tastes without allergens]
"Nowadays a lot of people are trying to learn Korean now with all of the Korean drama's or K Pop," Lee said.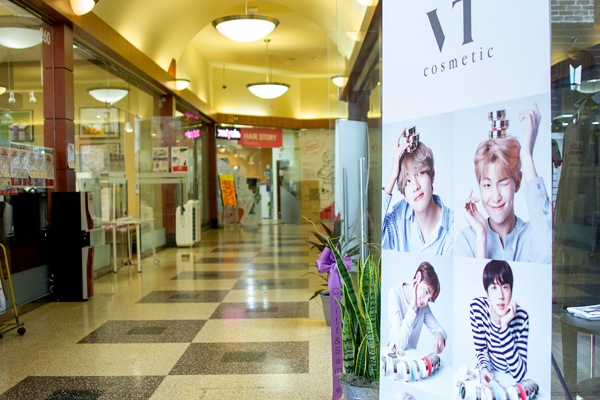 Lee said that the center isn't as an authentic representation of Korean culture as some may think.
"[It's] very westernized and is not as accurate as my home," she said.
Furneaux Center seems to cater to both Americans wanting to get some Korean in their life with a variety of American things, like an IHOP and even a burger joint nearby.
Carrollton resident Gonzalo Calvo visits the center and H Mart regularly due to the quality of the food nearby and the Asian delicacies that are unavailable anywhere else.
"I really like Korean food like Kimchi, and even some of the sweets they have here," he said. "I really don't know much of anything about Korea, but I hope it's like this over there if I ever go."
The area does offer some more authentic looks at Korean culture through cuisine.
[READ MORE: Fiction perfectly marries good coffee and great books]
Some mom-and-pop restaurants like Musiro serve up authentic Korean dishes for a relatively affordable price.
Despite being a bit of a westernization version of Korean culture, the Furneaux center is a unique stop along the DART rail for those who want to expand their knowledge of other cultures, or even those who want to see what they have to offer.
From American K Pop fans to Koreans looking for a piece of home, the DART rail can take you to one of the most popular places to engage in Korean culture.