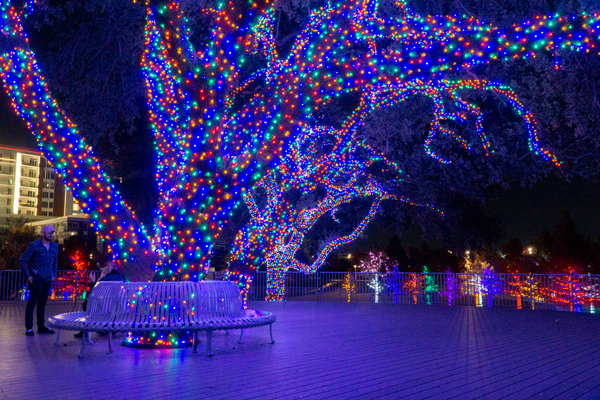 Christmas is a time of love, family and spending money. There are lots of events this time of year, but sometimes it seems like people forget that they don't have to give away everything in their wallets. Here is a list with free or less than $10 events for you holiday penny pinchers.
— Compiled by Yesenia Alvarado
Holiday on the Hill in Historic Downtown Cedar Hill
Free
What: Celebrate Christmas early in the fashion of "Polar Express" with a train ride and a meeting with Santa. You can even wear your pajamas. The event will include a snow hill slide, a reindeer petting zoo and other festive activities.
When: Dec. 6, 6 p.m. to 8 p.m.
Where: Cedar and South Main streets, Cedar Hill
37th Annual Parade of Lights in Historic Downtown Grapevine
Free
What: This parade of lights is the largest lighted Christmas parade in North Texas. Just imagine downtown Grapevine but with colorful LED lights in every arch, roof and tree. Then more than 100 floats and cars also lighting up the street.
When: Dec. 6, 7 p.m.
Where: Main Street in Historic Downtown Grapevine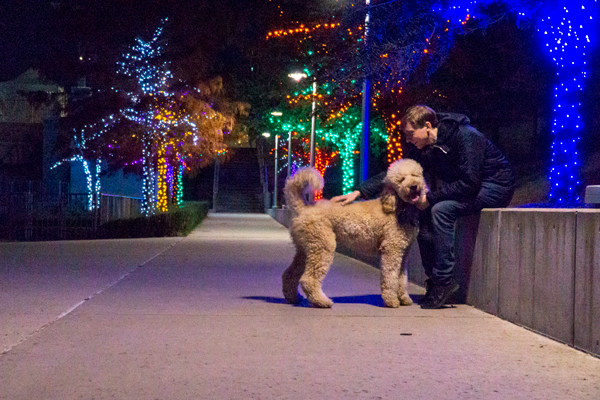 Vitruvian Lights at Vitruvian Park
Free
What: Walk along a lighted path of trees with some friends, a loved one or anyone in between. The Christmas light-wrapped trees provide the perfect background for an Instagram selfie. On Dec. 8, country duo Sonny's Holliday is expected to perform at a Magical Night of Lights event that includes food trucks, free photos with Santa, a donation drive and lots of Christmas-related activities. Parking for special events will be $10 but otherwise parking is free.
When: Nov. 23- Jan. 1
Where: 3966 Vitruvian Way, Addison
Grand Tree Lighting Celebration at Galleria Dallas
Free
What: Watch the largest indoor Christmas tree in the U.S. light up it's 450,000 LED lights. The full ceremony is on Dec. 8 and includes Olympic figure skater Jeremy Abbott and a pyrotechnic Santa named Missile Toes, of course. Mr. Toes performs his ice skating stunts while shooting fireworks off his skates. The event ends with a countdown to the lighting of the 95-foot Christmas tree. The event will be repeated Dec. 15 and Dec. 22 with different Olympic skaters.
When: Dec. 8, Dec. 15 and Dec. 22, 6 p.m.
Where: 13350 Dallas Parkway, Dallas
White Rock Holiday Market
Free
What: If you're still looking for Christmas treats, consider supporting local vendors. The White Rock Holiday Market will include local produce, meats, eggs and baked goods for all of your holiday recipes. The day will have live music, artisan-made gifts and baked goods. The market is expected to have this winter season's produce like beets, oranges, blood oranges, lemons and cranberries.
When: Dec. 8, 8 a.m.-3 p.m.
Where: 9150 Garland Road, Dallas
goodlocalmarket.org/programs-and-events/
Mistletoe Market in Downtown Plano Arts District
Free
When: Dec. 16 from noon-4 p.m.
Where: 998 E. 15th St., Plano
visitdowntownplano.com/mistletoe-market/
Candy Cane Hunts at the Gentle Zoo in Forney
What: Get lost in a maze, pet a kangaroo and join the candy cane hunt. This event is mainly for children. So if you know a little one who enjoys petting animals, don't leave them at home. There will be a jumping pillow for those feeling relieved and not too exhausted from finals. For those over 5 years the candy cane hunt begins at 2 p.m.
When: Dec. 8, 9, 15, 16, 22, 23
Where: 12600 FM 2932, Forney