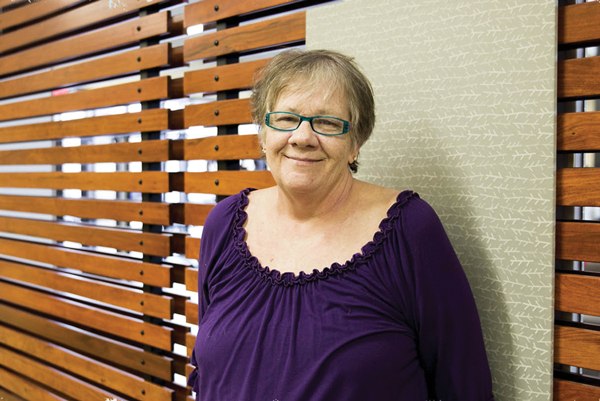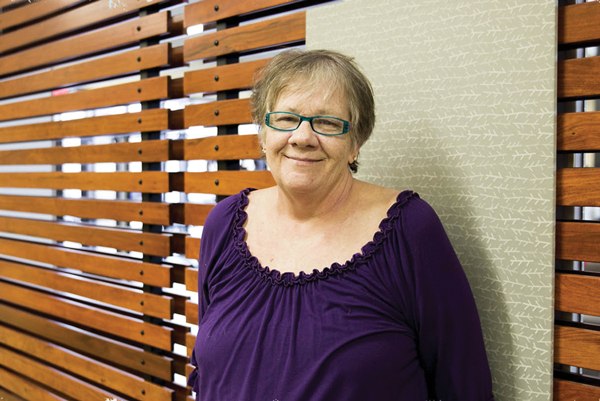 By David Silva
Editor in Chief
@DavidSilvaETC
Government professor Phoenix Rousseau, known for her eccentric personality and love of animals, died of cancer Oct. 29, about a year after her diagnosis.
Rousseau became a full-time professor at Eastfield in fall 2005. The Social Sciences Division is holding a memorial at 1 p.m. Nov. 17 in S-100.
Braulio Tellez, a former student of Rousseau, said she was outspoken and often shared stories from her life in her lectures.
"A class will only speak up and start engaging with each other if the professor creates the culture in the classroom," he said. "She very much created that culture."
Rousseau lived in the Middle East with her family for 11 years. She returned to Texas after the invasion of Kuwait at the beginning of Operation Desert Shield and pursued teaching.
According to Dean of Social Sciences Mike Walker, Rousseau was open about her political affiliations and passions and was beloved for her unique personality.
"She was very nonconventional," Walker said. "Students liked her because of that. She was very relatable."
Walker said he admired how Rousseau wasn't afraid to speak her mind.
"You can ask anybody around here," he said. "After your time with her, you're going to be shaking your head and smiling because she was such a unique mixture of fun. How you can use words to describe her? I don't know."
The walls of her office are decorated with Libertarian Party candidate posters and various quotes about the importance of government and education. Closer to her desk are photos of family members, donkeys, the 9/11 terrorist attacks and her many large dogs.
"Her great love was rescue animals," Walker said.
Rousseau also adopted potbelly pigs and devoted much of her time and money to helping animals.
In Rousseau's honor, philosophy professor Michele Svatos is asking colleagues to donate time, money or supplies to the Atlasta Home pig sanctuary in Ennis, where her potbelly pigs were sent over 10 years ago.
Rousseau obtained her bachelor's and master's degrees in government from Texas Woman's University. Rousseau taught at Tarrant County College and Richland College before working at Eastfield.
History professor Mike Noble said her loss was tough to accept because of how quickly her condition declined.
"She's someone that I respect and will miss greatly," he said. "She was a person who loved her job and loved the people she worked with."
Walker said Rousseau was an important piece in what makes Eastfield distinctive.
"We loved her very much," he said. "This was her family."