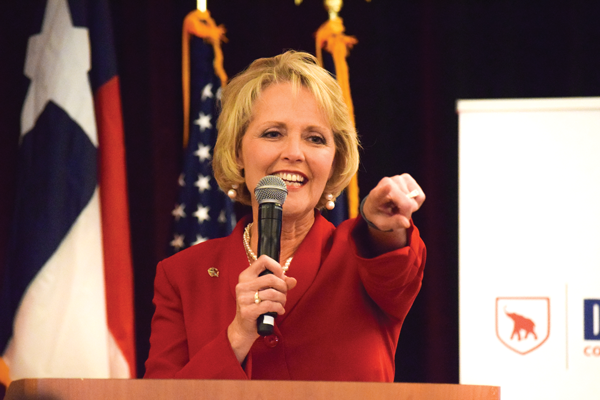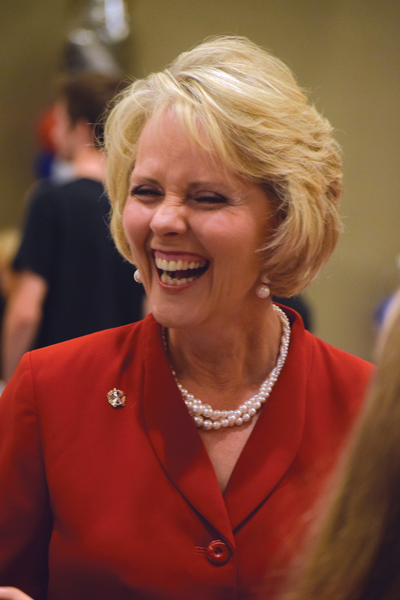 By Julio Vega and Taylor Roberts
Staff Writers
@TheEtCetera
Democrat Victoria Neave upset Republican incumbent Kenneth Sheets in a close race Tuesday to become the new Texas state representative in District 107, while Republican Cindy Burkett, an Eastfield graduate, was re-elected in District 113.
Neave narrowly edged Sheets by taking 51 percent of the vote. Burkett secured 55 percent of the vote in her race, compared to Democratic challenger Rhetta Andrews Browers' 45 percent.
Her supporters believe Neave, a local attorney and community advocate in northern Mesquite and Garland, will open doors for Latinos in the Dallas area and throughout the state.
[READ MORE: Dallas Sheriff Valdez wins re-election]
"She has a very noble heart … and shows lots of support to her fellow Hispanics," said Genoveva Castellanos, a volunteer on Neave's campaign, who was watching the election results at the Dallas County Democratic watch party Tuesday night. "She sees them all as brothers and sisters. As a lawyer, she knows what's out there and how to deal with it. She promised all of us that she would help fight [the problems] in the Garland area."
Other supporters commended Neave's ability to connect with the people within her community.
"We need women like her [in the Texas House]," said Miriam Taeb. "We need women that are willing to be loud and are willing to stand up for us and will say no when others are trying to push flawed policies down our throats. She is very supportive of other fellow Democrats, and that camaraderie is what we need right now to get any of our policies through. We can't have our party break in anyway."
[READ MORE: Immigrant siblings overcome growing up alone]
After the announcement of her win, Burkett said it feels "awesome" to be re-elected. She said her next step is to "get back to work."
"I will be working on transportation again for the North Texas area," Burkett said. "I will be doing more work on [Texas Child Protective Services] and getting all the issues we have there resolved."
District Director Barbara Reese said she is confident that Burkett will accomplish those goals in her next term.
"She is a great lady," Reese said. "She puts her whole heart in everything she does."
Burkett, who earned an associate's degree in business from Eastfield, encouraged students to become more involved in the political process.
"If you are not involved and not voting, you need to be," she said. "The decisions that we are making right now affect [students] more than they affect me."