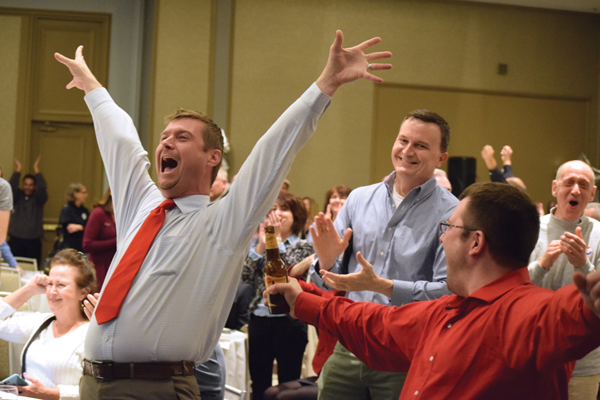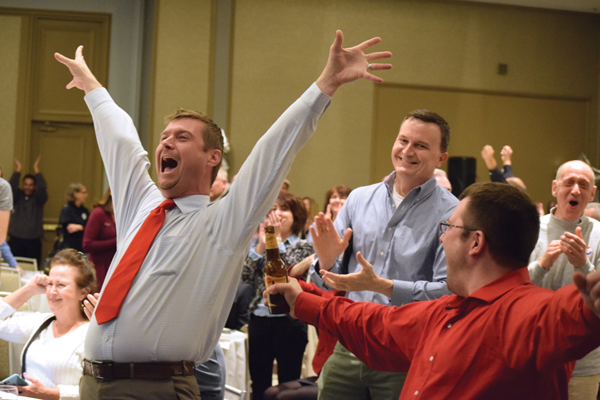 By Parker Ward
Cristhian Herrera
and Jacqueline Estrada
Contributors
@TheEtCetera
Democrat Eddie Bernice Johnson and Republican Jeb Hensarling scored easy victories Tuesday night to keep their seats in the U.S. House of Representatives.
Johnson was elected for a 13th term as the District 30 representative, finishing with a commanding 78 percent of the vote to Republican challenger Charles Lingerfelt's 19 percent.
Hensarling was also dominant, defeating Libertarian Ken Ashby by securing 66 percent of the vote in District 5 to Ashby's 34 percent.
Hensarling, who will be serving his eighth consecutive term, attributes his success to getting his message out to voters.
[READ MORE: Dallas Sheriff Valdez wins re-election]
"You work hard, you tell people what you believe in and you listen closely," Hensarling said at the Dallas County GOP watch party at the Westin. "It's not my seat in Congress. It's their seat, and I work hard to keep it. I continue to be humbled by that and am grateful people keep electing me."
When not campaigning for himself, Hensarling has spent the campaign cycle with vice presidential nominee Gov. Mike Pence (R-Ind.).
He was traveling with Pence when his plane skidded off the runway at LaGuardia Airport on Oct. 28.
"It happened so fast," Hensarling said. "It was kind of tense. I have never been on a plane that skidded off the runway before."
While in office, he said he plans to focus on what he calls the "sluggish economy."
"I think there's going to be a lot of work in front of us," Hensarling said. "The economy has been sluggish. The economy is not working for working people."
Johnson did not attend the Dallas County Democratic Watch Party on Tuesday night at the Hyatt Regency, but her supporters weren't surprised that she won so easily.
"She's an asset. Even if Congress is Republican, she is knowledgeable enough to make a difference in our local lives," said Marilynn Mayse, who once worked for Johnson when she was a state senator.
[READ MORE: STEM grant provides millions to expand labs]
Lingerfelt disagreed. "She's been there 24 years," he said. "She's like the furniture. She hasn't moved."
Chip Serrano, who works for the United Food & Commercial Workers Union, has supported Johnson every time she has been re-elected.
"As far as labor and immigration goes, she's with us 100 percent," he said.
The 80-year-old has served in the House since 1993 and is still highly active within her district. On July 8, Johnson addressed the House of regarding a peaceful protest that turned violent in downtown Dallas on July 7. Johnson urged legislators to "bridge the divide between law enforcement and community."