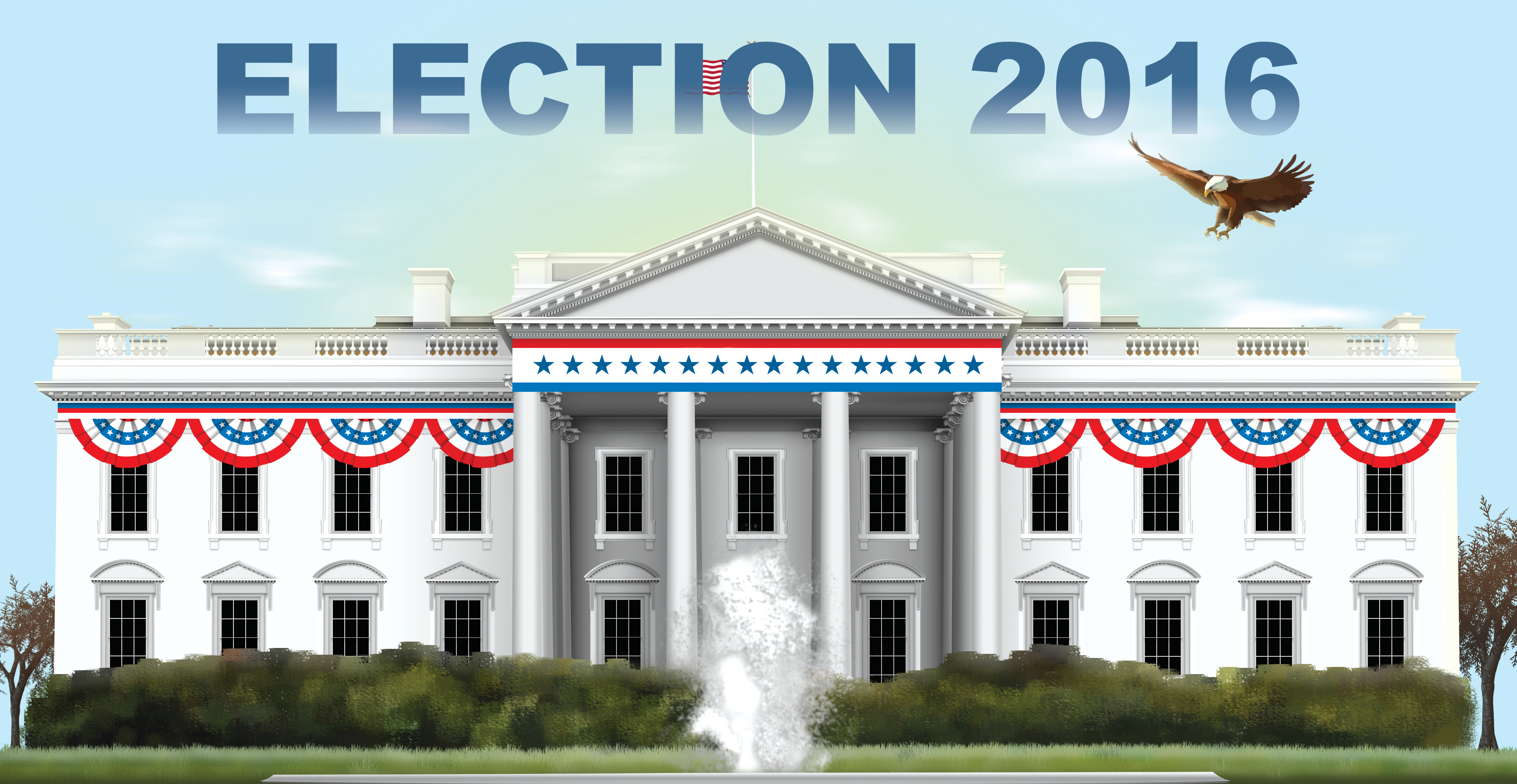 Executive orders — routinely advocated by the presidential incumbent's party and derided by the opposition — will likely remain controversial whether Donald Trump or Hillary Clinton are elected Nov. 8.
Clinton has promised a path toward citizenship for undocumented immigrants, while Trump has vowed to build a wall along the Mexican border and toughen immigration laws. These propositions could be passed by Congress or, in a move that often draws criticism, by a stroke of the president's pen.
In an attempt to protect immigrants brought into the country as children from deportation, President Obama enacted the Deferred Action for Childhood Arrivals program through executive order in 2012. The action was criticized by the Federation for American Immigration Reform which called it "an end-run around Congress."
Trump has openly disapproved of Obama's use of executive orders and has sworn to repeal most of them, including DACA, which guarantees that individuals under the age of 31 who came to the U.S. before age 16 will not be deported from the country for a two-year period. Those who qualify are able to work legally and pay taxes.
[READ MORE: Rolling in ecstasy: As rave culture re-emerges, so does ecstasy
"I don't think [Trump] would do anything for DACA," history professor Mike Noble said. "He's looking at it as, they're lawbreakers, so there is no DACA."
DACA has provided about 728,000 immigrants with a road toward higher education and better-paying jobs, including many Eastfield students like Jarezy
Munoz. She is upset about Trump's promise to deport 5 million immigrants if he is elected.
"I don't think that's fair for us," Munoz said. "Most of us have been here for half our life. So I don't think it's fair for him to get rid of what's been building this country."
Noble believes Trump is pandering to a certain demographic with his strict immigration stance.
[READ MORE: Trump's comments raise gender issue again]
"He is putting out an image that I don't think he actually wholeheartedly endorses," Noble said. "I don't think Trump is going to be as hardcore as he says [as president], but that doesn't mean he's going to be any less damaging."
Noble said executive orders aren't a special part of this election.
"They're a go-around to our Constitution," Noble said. "It cuts the legislative process out. … I think they're sometimes necessary. For instance, I can't fight ISIS myself. If Congress is unwilling to fund that but the president says we need to, maybe an executive order is the appropriate action."
Dr. Glynn Newman, a government professor at Eastfield, agreed.
"[Government] has answered to the cry of the people," he said. "The people have asked for more government. Every day, students ask for financial services.They're asking the government for help."
Both Clinton and Trump have publicized their plans to use executive orders within moments of becoming president.
In his two terms, President Obama has issued 252 executive orders. Harry Truman issued 907 in almost eight years, and Woodrow Wilson enacted 1,803 during his eight years in office.
Eastfield students are also becoming more aware of executive actions and how they could influence key issues.
[READ MORE: Campus gets early voting polling places]
"If Trump gets elected to be president, I could definitely see him using his executive powers to override our Congress," student Daniel Day said.
As a DACA student, education major Laura Garcia said she will be watching the election closely.
"I honestly don't think that Trump is going to win, but if that were the case, then that would be something to worry about," she said.
Clinton said she would be willing to bypass Congress to further immigration efforts like DACA if she has to.
"If Congress won't act, I'll defend President Obama's executive actions, and I'll go even further to keep families together," Clinton said in January. "I'll end family detention, close private immigrant detention centers and help more eligible people become naturalized."
According to Norm Ornstein, a political scholar at the American Enterprise Institute, it is "unusual" for presidential candidates to promote executive actions.
"This is making it clear that [Clinton] understands the legislative process is pretty much broken," he said.
[READ NEXT: Partnership with online course company angers faculty]