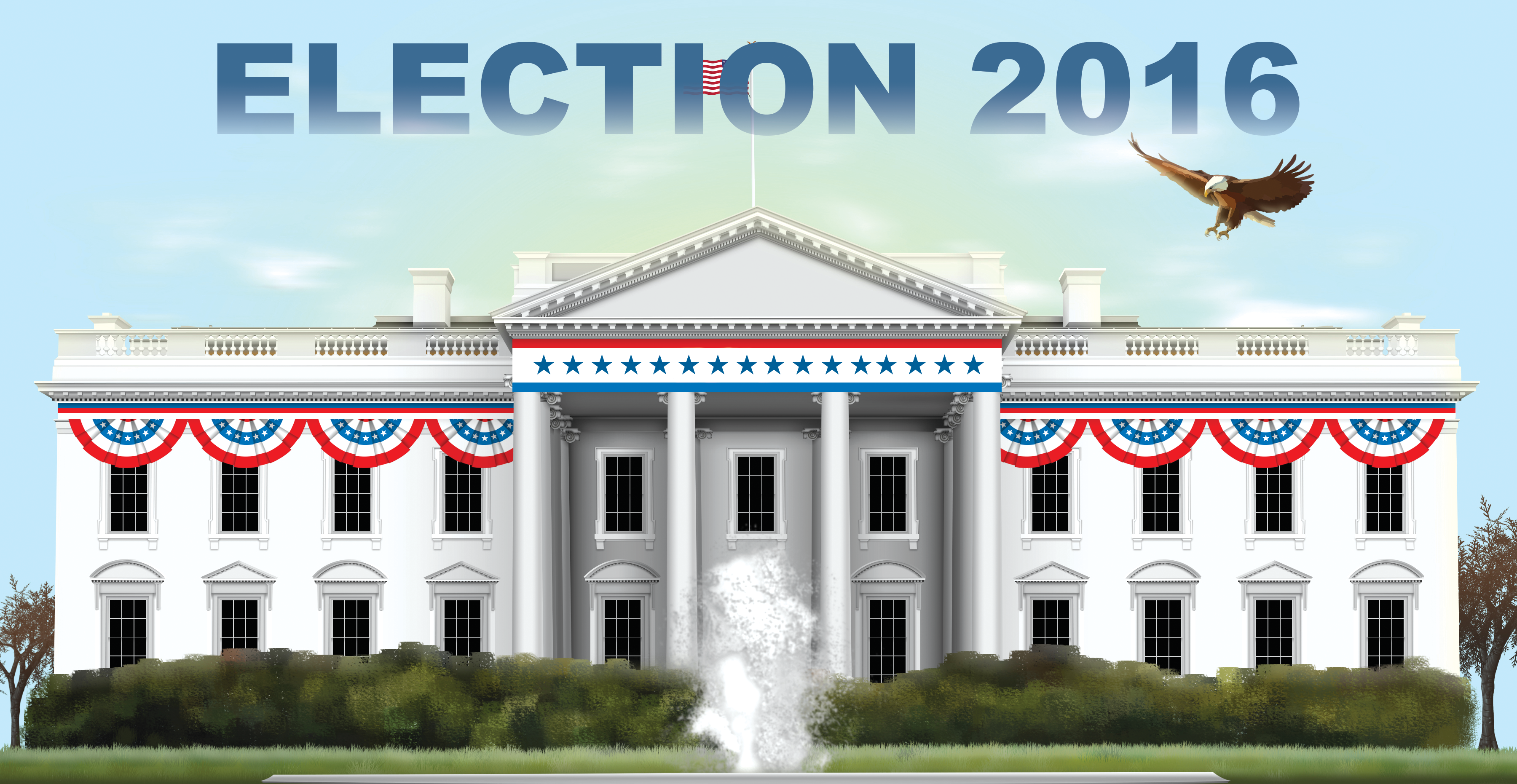 By TAYLOR ROBERTS
Contributor
@TheEtCetera
The recent release of a 2005 video showing Republican presidential candidate Donald Trump bragging to "Today" show host Billy Bush about groping women has once again brought the discussion of gender to the forefront of the presidential race.
Trump told Bush in the video that he "moved on ['Entertainment Tonight' host Nancy O'Dell] like a b*tch," but she turned down his advances. He later said that he enjoyed kissing beautiful women and doesn't wait to do so.
"When you're a star, they let you do it," he said. "You can do anything. Grab 'em by the p***y."
Trump has defended his words as "locker room talk" while critics have said they promote sexual assault.
Trump apologized on his official Facebook page and again when confronted Oct. 9 during the second presidential debate. Bush has since been suspended from NBC's "The Today Show."
Civil engineering student Alejandro Salazar said Trump "doesn't know how to control his mouth" and may have lost votes with this latest controversy.
"I would say he would lose more female supporters," he said. "But it's going to bring out all those men that have that mentality. too. If people have the same mentality as he does, then they're going to support him."
Ubaldisi Guadarrama, who is studying law, said Trump's comments were "inappropriate and disrespectful."
"He thinks he's special," she said. "People think that if they are high up they can start doing things that aren't right because they think they can get away with it."
This isn't the first time that Trump has been accused of sexist behavior. During a GOP debate in August 2015, moderator Megyn Kelly of Fox News called out Trump for referring to women as "fat pigs," "dogs," "slobs" and "disgusting animals," when he doesn't find them attractive. He responded by laughing and saying he does not have "time for total political correctness." He later called Kelly a "bimbo."
Trump also posted a tweet in April 2015 asking, "If Hillary Clinton can't satisfy her husband what makes her think she can satisfy America?"
Trump later blamed a staffer for the tweet, which was deleted.
[READ MORE: Enough time for mom: Current maternity leave policies draw scrutiny]
Earlier this year, Trump accused Clinton of playing the "woman's card" to get where she is in the political world. He questioned her qualifications as well as her "stamina" and "strength."
"If Hillary Clinton were a man, I don't think she'd get 5 percent of the vote," he said.
After winning the Democratic Primary in Pennsylvania, Clinton responded to Trump's attack.
"Well, if fighting for women's health care and paid family leave and equal pay is playing the 'woman card,' then deal me in," she said.
Judith Dumont, executive dean of workforce and continuing education, believes Clinton is sometimes criticized because of the stereotype of women being soft-spoken.
"I really think it's because of this Barbie doll box we are supposed to be sitting within as a woman in American culture," Dumont said. "Women have always been taught to be poised, to look pretty and to have a certain look."
Dr. Tracy Everbach, associate professor of journalism at the University of North Texas, said she believes media coverage and stereotypes about women are part of the reason it took so long for a woman to have a chance to become president.
"I think there is still a very strong belief that men and women have their place in society and that the men's place is to run things, to be in charge of things, and a woman's place is to take care of everything at home, to take care of the family," Everbach said. "I know the beliefs have changed on this over the years, but I still don't think they changed enough that we consider men and women equal."
According to the Center for American Women in Politics, women make up about 19.3 percent of the House of Representatives and 20 percent of the Senate. That is a total of 104 women out of 535 members of Congress.
Everbach said female politicians like Geraldine Ferraro have been criticized for their appearance rather than their policy. Ferraro's dress size was mentioned on air by news anchor Tom Brokaw in 1984 when she was running for vice president.
"Who cares?" Everbach said. "No one would ever mention what a man's [pants] size was."
Everbach compared an incident when former President George H.W. Bush vomited on then-Prime Minister of Japan Kiichi Miyazawa in 1992 to Clinton's bout with pneumonia.
"People started all these rumors that she's definitely ill and cannot handle the presidency," Everbach said.
Sarah Palin, a Republican candidate for vice president in the 2008 election, also faced scrutiny for the cost of her wardrobe and haircut."She wasn't really taken very seriously as a candidate to a lot of people," Everbach said.
"A lot of what the public thought about her was, 'Oh, she is so attractive. Women would want to vote for her because she is pretty.'  …She [was seen as] more an entertainer than a candidate."
[READ MORE: Enrollment bounces back up]
"I don't think there is a lot of pent-up desire for a woman to be president," she said.
Rachel Wolf, associate vice president of academic affairs and student success, disagrees.
"I'm ready, because I think that there is something greatly missing when the majority of people becoming educated are women," she said. "I think it's taken a long time because we have an oppressive system."
Everbach said students should end stereotypes surrounding women in politics by doing their own research.
"Look critically at anything that is presented to you, the way it is being presented to you," she said. "Is it fair? If it's not fair, speak up, say something about it. … Tell other people, 'Look at this.'"