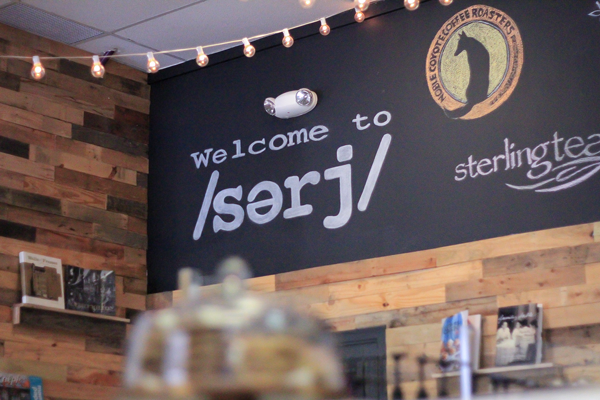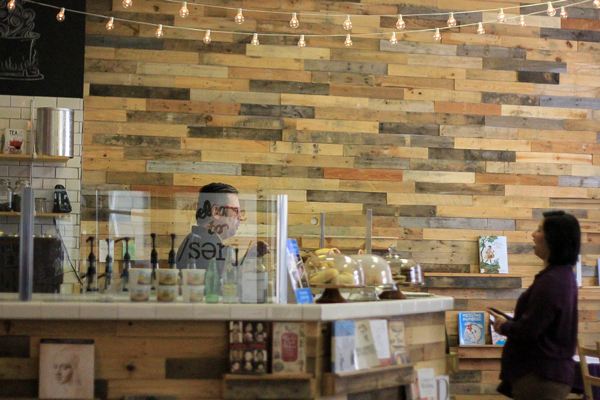 The smell of coffee, jazz playing softly in the background, a purple door and books galore. This place isn't in Los Angeles, New York or San Francisco, but right here in Dallas at Serj Books, a bookstore and café that sells products made by Texas-based companies.

I walked in and was immediately struck by how cool this place was. Unlike Starbucks, whose atmosphere is all hustle and bustle, Serj is more relaxed. Because it doesn't try to act cool, it manages to pull off a cool atmosphere effortlessly.
The problem with so-called "hip" places is that they often take themselves too seriously. Serj does not have that problem. Cat videos play on loop in the back sitting area. Coloring tables line the front wall for customers to doodle on. Customers give their orders to puppets at the purple door when one of the owners isn't telling them jokes.
Serj makes a connection with each person who walks through that door. Editor in Chief David Silva and I walked up to the counter to talk with John Walsh, one of the owners. During that time, Walsh asked if we would like to hear the joke of the day. "What's the best way to fall down the stairs?" We were stumped. John looked at us half-smiling and replied: "Step 1, Step 6, Step 8, 9, 10." We couldn't help but smile.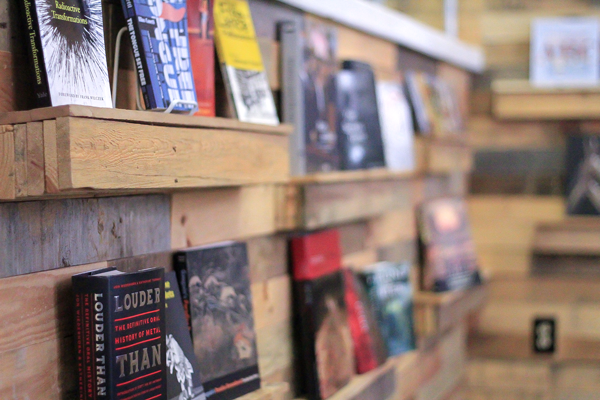 One of the things that will keep you coming back is their coffee. Noble Coyote Coffee, Serj's supplier, is hands down the best coffee I have ever tasted.
[READ MORE: The Hidden Gem: The Boiling Crab]
"They have earned themselves a new regular," first-timer Silva said.
They offer a wide variety of coffees, teas, Italian sodas and milkshakes. They also offer soups, salads, cookies and sandwiches from local companies. Everything they sell is organic. Their full menu is available on their website, as is the information on the local companies whose goods they sell.
Serj offers a wide selection of books on wood-paneled walls, covering topics such as pop culture, art, cooking, fiction and children's literature. Or as I like to call it, every college student's reading list except they added art, pop culture, cooking and fiction.
The owners choose books based on what they would like to own or give as gifts. I saw several works of Russian fiction translated to English as well as a book on women in design. The collection is eclectic and enlightening, meaning it will lighten your wallet.
Serj Books, 400 N. St. Paul St., is a 20-minute drive from Eastfield.
If you are in the mood for relaxing, laughing, coffee, reading or doodling on a table with a crayon, head over and check them out. You won't be disappointed.
[READ MORE: Hidden Gem: Savorista exceeds expectations]