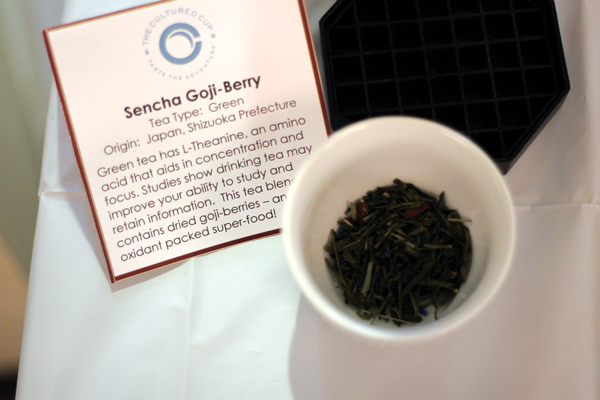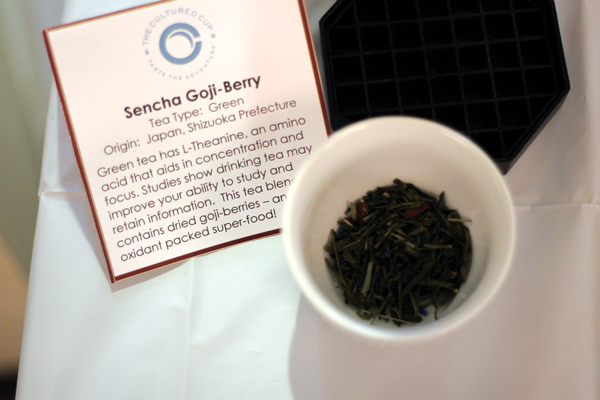 By James Hartley
A tea trend has been brewing in America, and it's not the traditional Southern iced tea. Steeped in thousands of years of history and practice, tea is becoming an increasingly popular beverage in the United States.
Americans consumed 80 billion servings of tea last year, according to the Tea Association of the USA, with four out of five Americans drinking tea. Millennials were the largest consumers with 87 percent drinking tea in 2015.
According to Euromonitor, an international market research service, tea saw the largest growth in U.S. sales last year with more than 6 million pounds of tea sold, a 13 percent increase from 2014. Herbal tea sales alone jumped 14 percent. The health benefits and flavor options of tea have sparked the trend, according to Kyle Stewart, owner of The Cultured Cup.
"It helps me wake up and gives me more energy during the day," said Jennifer Ortega, a 19-year-old nursing major who drinks at least one cup of tea each day. "There's a good variety. I'm very picky about the flavor because I wasn't a big fan of tea at first."
Student Drew Web, 21, grew up in a house with an entire cabinet of tea. Still, he said he doesn't drink it as often as his parents.
"I'll drink it once every few months," he said. "Mostly it's calming and soothing. Coffee is still my morning drink. Hot tea is really for before you go to bed."
The U.S. became the third-largest importer of tea in 2015 and is the only western country with a growing market in tea imports and consumption, according to the Tea Association of the USA. The market saw a 16 percent increase in restaurants offering tea on their menu.
Stewart predicts tea will soon become the most popular beverage in the U.S.
"Tea is hot right now, and restaurants are upping their game," he said. "It's not OK anymore to go to a really good restaurant and have great wine, great food and sucky tea."
Beth Howard, a Taiwan native who works in the Eastfield facilities department, said she believes tea is becoming popular in America because it allows consumers to slow down and enjoy its health benefits.
[READ MORE: Local graffiti artists inspire without breaking laws]
Howard said that when she came to the U.S., she drank coffee and soda. As she grew older, health concerns brought her back to her native culture's tea habits.
"This is just from thinking, 'How do I improve myself to reduce my medical bill?' " Howard said. "I drink green tea every day. I don't drink soda, for many years."
Howard said Americans may not be getting the fullest health benefits when they drink tea from a vending machine or with added sugar. She suggested drinking loose leaf tea to maximize health benefits.
Peter Goggi, president of the Tea Association of the USA, said that while tea bags and loose leaf both offer the same health benefits, ready-to-drink teas common in vending machines are less healthy.
"They tend to be more diluted, so the antioxidants in the tea are less," he said. "But it depends. I worked for Unilever for 32 years. Their ready-to-drink teas in a plastic bottle and their Pure Leaf have higher levels of antioxidants, so it's about equivalent to consuming a cup of tea. … You have to look at the brands and the labels."
The Tea Association estimated that the wholesale value of the U.S. tea industry has increased from $800 million in 1990 to more than $2 billion in 2015 in traditional markets. Specialty stores like The Cultured Cup have seen overall growth from $200 million in 1990 to $2 billion in 2015.
[READ MORE: Prepare to die again in third 'Dark Souls' journey]
Goggi said that while America is "ruled by tea bags," loose leaf tea sales are increasing. He said specialty tea and loose leaf tea sales have increased "in the lower double digits" since the 1990s. Millennials are drinking more tea, he added, which will likely make America a tea nation when the millennial generation has children.
"As the millennials continue to consume tea, their kids are going to be used to tea being in the house," Goggi said. "We're very bullish on tea's increase in consumption in the U.S. We think it's going to continue."
Goggi said the culture behind tea is also attractive to millennials.
"Particularly with the millennial generation, you're seeing a lot of engagement," he said. "Not just with the tea product itself, but with every product they buy, they want to know something about it. … They want to be able to understand where it comes from."
While tea consumption has risen, coffee consumption has largely been unaffected, Goggi said. He said tea has become more of a daytime drink while coffee is primarily a morning drink.
Stewart suggested that tea will continue to grow while coffee will remain steady because consumers have more use for tea in their daily life but will not abandon coffee because it has become a part of American culture.
Music major Angelica Garcia, 23, said she sticks mostly to coffee and soda.
"I really only drink tea when I'm sick," she said. "Otherwise, I don't drink it that much."
[READ NEXT: Student moms make time for family, school, work]