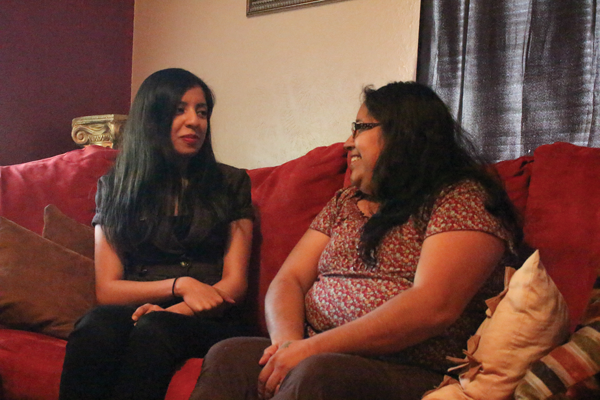 By Parker Ward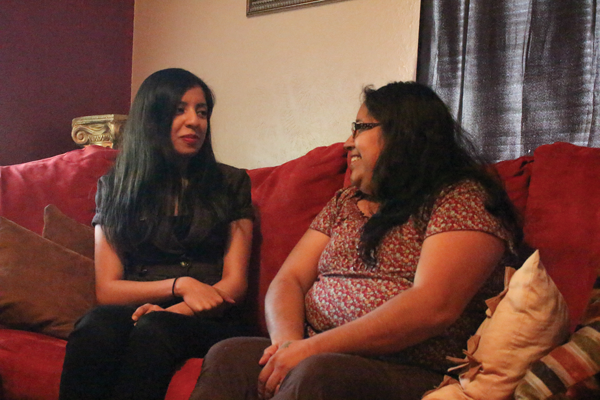 Computer science major Lesly Rodriguez had to move constantly as a child, once changing schools three times in one year because her family was deported. Regular change made it hard for her to make friends. Because of this, she was able to spend more time focusing on her schoolwork. She developed a love for something a lot of people hate: math.
"In a way, math is like a language," she said. "You have to be keeping up with it to really understand and solve a problem. I've always thought that was just beautiful."
Rodriguez, who was illegally brought into the country from Mexico City in 2003 at the age of 7, is now president of the Math Club. The only reason she is able to go to school is because of the DACA program, which granted her a work permit and allows her to attend college without risk of deportation.
Despite this, she cannot receive financial aid or most scholarships, making it difficult to pay tuition at a four-year university.
She enrolled at Eastfield in fall 2014 after her mother moved back to the United States from Mexico, after being deported in 2010. While her mother was in Mexico, Rodriguez had to move to California to live with her father.
Although he is a legal resident, he did not help her get her legal status, which should have been possible according to Rodriguez.
Rodriguez is glad to be living with her mother again.
"I've been very happy being with her," she said. "She's been with me my whole life. She's the most important person in the world to me."
While not at school, Rodriguez works at Chinese restaurant Skillman Wok and data collection firm Opinions Ltd. She enjoys supporting her family.
"My mom and my stepdad still struggle a lot for money, so being able to work legally because of DACA makes me feel good," Rodriguez said.
For now, Rodriguez enjoys the benefits she has under DACA. However, in order to become a legal resident, she is in the process of filing for Special Immigrant Juvenile Status, which she might qualify for based on her relationship with her father.
By qualifying for SIJS, Rodriguez would become a legal permanent resident and receive a green card. After five years of being a legal resident, she would be able to apply for U.S. citizenship.
However, DACA could be easily abolished by a future president because it is an executive order enacted by President Barack Obama, meaning that qualifiers could face deportation.
"I think DACA is really helpful to those who need it, but it's sad that at any second it could be taken away," Rodriguez said. "It's a scary thought for all the people that have it."