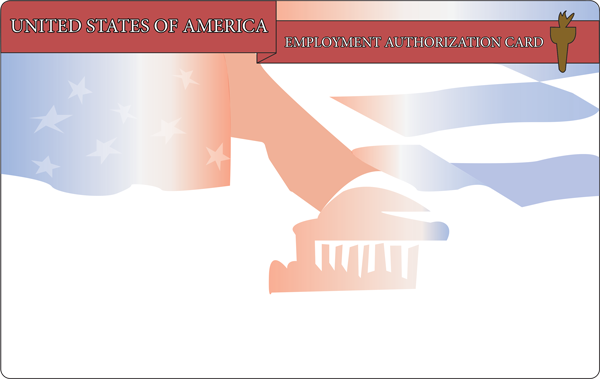 By Jasmine Oliva and James Hartley
Perla Soto has the ability to live her life out in the open, not looking over her shoulder and worrying about deportation or being unable to get a job because of her legal status.
It's because of the Deferred Action for Childhood Arrivals program that Soto now has the opportunity to have a job and get a driver's license without worry of deportation. But the 2016 presidential election could change that.
With immigration reform being at the forefront of the race to the White House, DACA has become a battleground between those who want to end the program and those who want to expand it. DACA allows undocumented immigrants who were brought to the United States as children to avoid deportation, work and go to school.
The program has endured criticism from Republicans since it was made an executive order in 2012 after the DREAM Act failed to pass Congress. Critics of the program say that it is a violation of the law and that such a program should have gone through Congress.
Since the program was created by an executive order, the next president could repeal it as easily as it was enacted.
"I am terrified of that happening," history professor Kat Reguero said. "Especially for me because I recommended so many of my students to apply for DACA because I wanted them to have that umbrella. What that gives the government now is their information to go and get them if need be, and that's scary to me."
Reguero said the program has allowed childhood arrivals to have a life.
"They have jobs, they drive, they go out, they experience life whereas before they were terrified," She said. "They would stay home, some were even afraid of school. They would not want to participate in certain things that we did because they were out in the public."
Soto said it wouldn't be right for the program to be removed by the new president.
"You can't just give something and then take it away," Soto said. "[DACA offers] a better opportunity in getting a career rather than being limited."
Republican presidential candidate Donald Trump said the nation should focus on the dreams of American-born children. He used the term "Dreamers," usually used to refer to undocumented childhood arrivals who would be eligible for the DREAM Act, to talk about Americans fulfilling their dreams.
"I want the people in the United States that have children, I want them to have dreams also," Trump said. "We're always talking about 'Dreamers' for other people. I want the children that are growing up in the United States to be dreamers also. They're not dreaming right now."
Sen. Ted Cruz has repeatedly said on the campaign trail that he will, "rescind every single illegal and unconstitutional executive action Barack Obama has done" which would include DACA, if he is elected president.
"We need to stop Obama's amnesty and enforce the rule of law," Cruz said.
The chance that DACA could be rescinded by the next president is scaring a lot of students, many of whom have only called the United States home, Reguero said.
"Almost daily they ask me, 'Professor Kat, what's going to happen to me if it passes?'" Reguero said. "I don't really have an answer. I just try to assure them that it's not just one person's decision if they stay. I tell them, pretty much all you can do is what we do, which is get voters out and try to get them to vote for someone … that is not going to retract DACA."
Reguero said the program has made it easier for students to enjoy their lives.
Before the program was created, Reguero said, undocumented childhood arrivals always had to worry about being deported.
"[It provides] a sense of security, a sense of purpose," Reguero said. "Because hopefully they're going to stay and they know that they can make a life here whereas in Mexico or Colombia or wherever they happen to come from they may not have that opportunity. I think that their personalities come out because they can get out."
President Obama said in 2012 that the law protects individuals who are here by no fault of their own.
"It makes no sense to expel talented young people who, for all intents and purposes, are Americans," Obama said.
Democratic presidential candidates have promised they would keep DACA in place if elected. Former Secretary of State Hillary Clinton has promised to take DACA a step further.
"I will go further if it's at all legally possible," Clinton said. "I will make this a big political issue because we need to keep those young people working, going to school, being productive members of our society."
Vermont Sen. Bernie Sanders has favored immigration reform to make citizenship easier to obtain.
"I will work to take extensive executive action to accomplish what Congress has failed to do and to build upon President Obama's executive orders," Sanders said.
Pew Research Center has found that 553,197 undocumented childhood arrivals were DACA recipients in 2014. The removal of the program would allow these immigrants to be deported and make it difficult for them to get jobs and receive an education.
Soto said that if Americans vote in favor of a president who repeals DACA, the reaction would be "chaotic."
"Sometimes I wish someone [against DACA] would become president so they can see how much the U.S. needs Hispanics and how much value we have," Soto said.
Reguero said DACA participants haven't done anything wrong. While she says they are here illegally, it is by no fault of their own and they should not be punished for it.
"It changes their life," Reguero said. "Just going to sleep at night knowing that they're going to have a chance for their education, a chance to hopefully stay here, the only country they know."