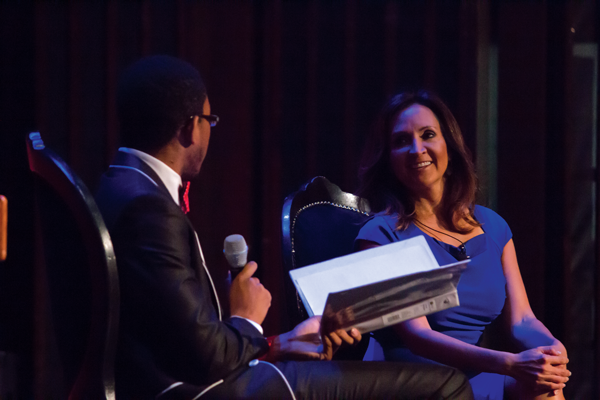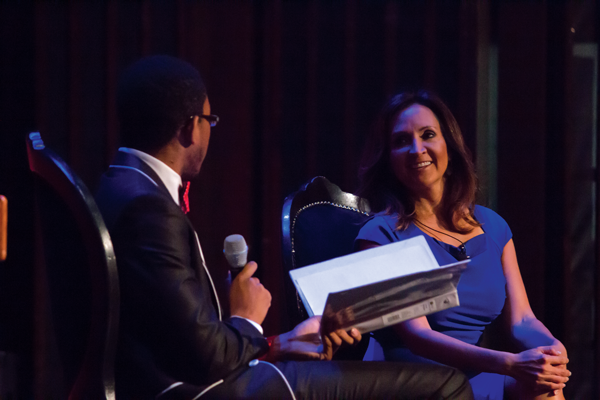 By Devon Rice and Jasmine Oliva
Leslie Sanchez, an award-winning political commentator and former director of the White House Office on Hispanic Education, urged women to know their worth in a March 31 speech at Eastfield.
"Women don't make as much as men, but there are reasons," Sanchez said. "Some women choose to come out of the workforce to have families. CEOs sacrifice having one usually to make just as much as men, but we have to remember that what we make does not define who we are. Don't shy away from respecting yourself."
Sanchez, a commentator on CNN and CBS News, author and entrepreneur, was the keynote speaker for Women's History Month and discussed the college's theme, #Girlboss, which highlighted women who empower, lead and serve their communities.
"She is someone that believes in serving others, helping people understand politics better, helping the community understand the journey to success," said Shernay Wormley, program coordinator for the Office of Student Engagement and Retention. "That is why she was a perfect example of what a #Girlboss is, and that is why we brought her on to the campus for Women's History Month."
Executive Dean Judith Dumont suggested the #Girlboss theme, which is named after the book by Nasty Gal CEO Sophia Amoruso.
"[Amoruso] went from being homeless to starting her own job on eBay," Dumont said. "I read her book and became obsessed with being a #Girlboss. … It means being in control of your own future, expectations, destiny. Really own it and take responsibility for yourself."
Sanchez grew up in Corpus Christi and financed her community college education by selling encyclopedias door-to-door.
She later earned a bachelor's degree from George Washington University and a master's at Johns Hopkins University.
"I truly believe you grow the most when you suffer the most," Sanchez said. "Those hills you climb make you stronger."
From a young age, Sanchez was interested in politics.
"I was 14 years old telling people I wanted to be the first female speaker of the House," she said. "I liked the idea of being involved in the government. I didn't find out about the media until later."
Sanchez spoke about women who embody the #Girlboss name, including presidential candidate Carly Fiorina, businesswoman Randi Zuckerberg and designers Diane von Furstenberg and Rachel Roy.
"[Roy] continues to be a great mom, build her business and her brand, and she is always a friend to the women around her, which is a motto that I live by," Sanchez said.
She emphasized the importance of camaraderie among women.
"At this point in my career, we're all colleagues," she said. "It's a lot of women helping women. So, I'm really fortunate to get pearls of wisdom from everyone."
Student Vicky Perez was inspired by Sanchez's speech.
"#Girlboss gives me the impression that women can act independently," Perez said. "They don't need to rely on anyone for help, and they get respect for how they carry themselves. … We've come a long way in history. It's time to show that we can be our own boss in our own lives and in our job."
—Brittany Parker and Taylor Roberts contributed to this report