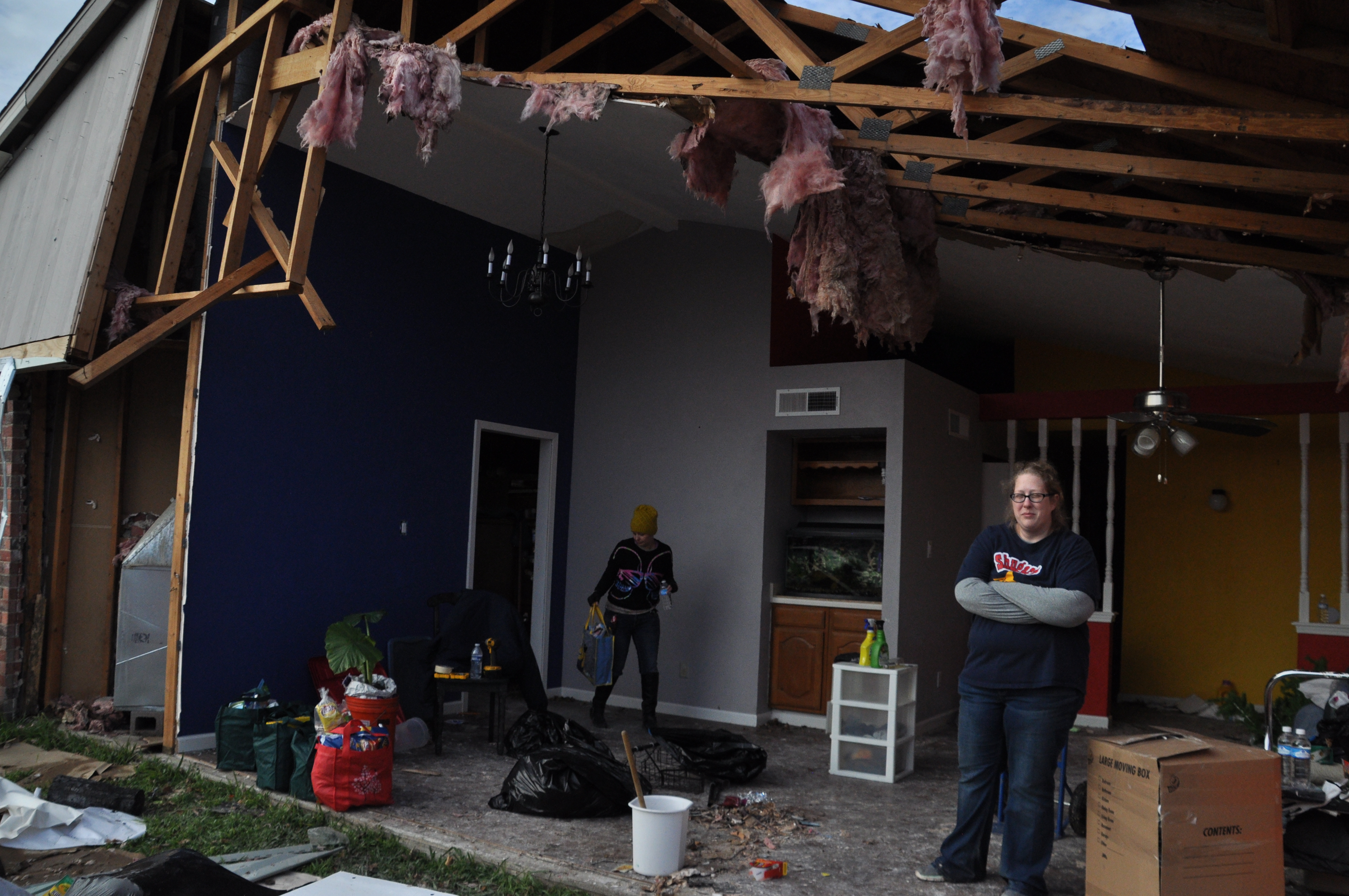 By Karina Dunn and Victor Martinez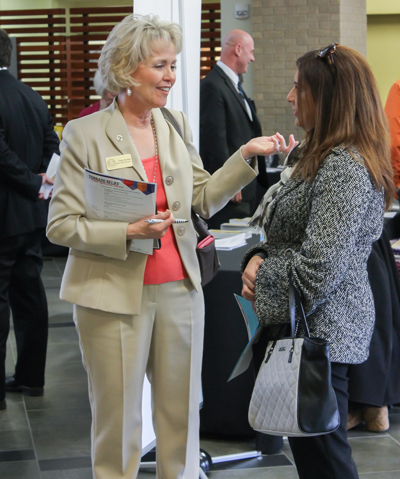 Six weeks after a level EF4 tornado tore through North Texas, residents in Garland, Rowlett and Sunnyvale are focusing on rebuilding what has been lost.
Entire neighborhoods were leveled by the tornado, with homes reduced to large piles of debris. The tornado impacted 1,100 homes and 35 businesses in Rowlett, with 500 homes destroyed or sustaining structural damage. Additionally, more than 600 homes and businesses were damaged in Garland along with 63 mobile homes in Sunnyvale.
"We're estimating our city costs to be roughly $7 million worth of debris, which is significant," Rowlett Mayor Todd Gottel said. "We're thinking it's probably going to take a year or so before all the rebuilding is done. I would say it could probably last up to two years."
Eastfield College contributed to the relief effort in several ways, including hosting a series of information sessions Jan. 26 to help victims with insurance navigation, finding and hiring reputable contractors and crisis management.
Judith Dumont, executive dean of workforce, corporate and continuing education, said the district's goal was to help tornado victims directly and invest back into the community instead of outsourcing work.
"Chancellor Joe May knew we needed to do something," Dumont said. "We needed a presence. He lived through a hurricane and helped with [recovery]. He knew how to handle this situation."
The district set aside $250,000 to help affected students and other residents receive training to rebuild their homes, find reputable insurance companies and contractors and gain skills that could also serve them in future emergencies. Free construction, remodeling, roof systems and other training will be offered at Eastfield's main campus and the Pleasant Grove campus beginning March 1. Classes will be available in English and Spanish.
While coordinating the January information sessions and March training, Dumont reached out to state representatives, mayors, county commissioners, judges, businessmen and others in the private sector.
"I was humbled at the profound amount of compassion and community," she said. "Everyone came together and showed up. We had to be very direct about how people could help because there was such an outpouring."
Scholarships and financial assistance are available to help alleviate the cost of tuition for storm victims. Students who filed their FAFSA qualify for the Texas Public Education Grant. Those without an up-to-date FAFSA may still apply and receive emergency TPEG funding.
The Enterprise Scholarship will help students who do not qualify for financial aid, and Follett Bookstore has provided gift cards for textbooks.
Students who have experienced property damage or know someone who needs help can visit the college website and search tornado relief. A list of resources and links are provided.
One month after the storm, Gov. Greg Abbott requested a presidential Declaration of Disaster. His request has been approved by the Federal Emergency Management Agency.
The declaration, once signed by President Barack Obama, would provide extra funding to local communities affected by the storms.
Until then, local residents, businesses and community leaders are trying to support themselves and one another. Gottel said the volunteer efforts have been amazing to witness.
"People that didn't know one another have helped out — everything from debris removal to counseling services," Gottel said. "It was busier than a Chick-fil-A at lunchtime."
Rep. Cindy Burkett, R-Sunnyvale, has also been impressed by the support the local communities have received.
"I have never been more proud to be from Texas then I have been for the last month as I've watched everyone cohesively get together," she said. "It's just been phenomenal. I'm very proud of everything our first responders have done on our city and our county level, but most important, how our community has come together."