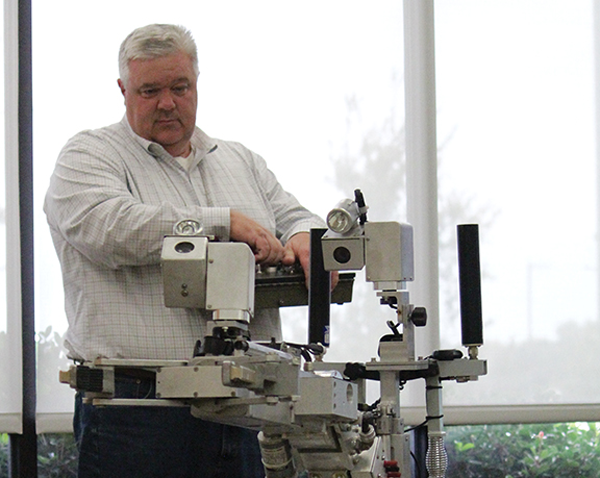 By James Hartley
The Mesquite bomb squad demonstrated the precision with which its 500-pound robot can be used when defusing a bomb by picking up a box of Pop Tarts and crushing it with its claw.
Fire investigator and bomb technician Eddie Rose took command of the robot during a Nov. 6 visit. The session was part of the STEMinar series, which highlights real-world applications of science, technology, engineering and math.
Students and faculty were allowed to try on a protective bomb suit, which weighs about 90 pounds.
The robot and bomb suit are two of the tools used by bomb technicians when dealing with a threat. They also use tools such as the XR200 X-ray to look into suspicious packages.
"I've never been to a bomb threat where I walked in and there was a bomb," Rose said. "We come across more things like hand grenades. … But as far as an actual pipe bomb, in my 16 years I've had three in Mesquite, five counting those outside of Mesquite."