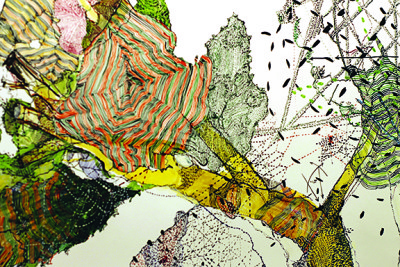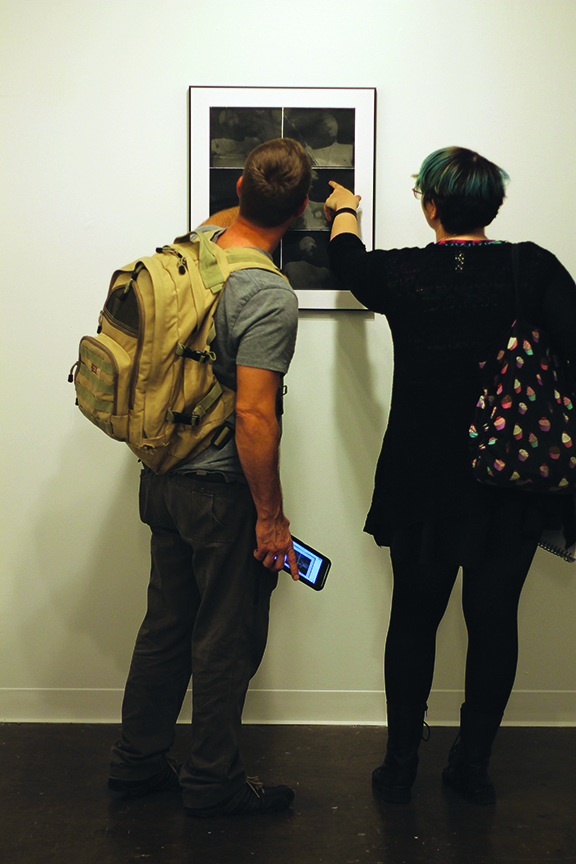 By Brandon Wagner
During September, original artworks of faculty and
students decorate the Eastfield walls in the show "In
Good Company," open through Sept. 25 in the H and
F-217 galleries.
The show consists of a collection of photography,
sculptures, sketches, paintings and more.
The atmosphere shifts with each piece, some dark and
somber, while others are full of energy.
Iris Bechtol, Eastfield's director of art programs, put
together the show with 18 pieces from professors and students.
"We have nine of Eastfield's art professors displaying
their work," Bechtol said. "Additionally each professor
was asked to invite another artist to display a piece. This
allows our art students to view their professor's work and
appreciate others at the same time. It's a way for us to
prove ourselves."
Adjunct art professor Cassie Phan has a piece entitled
"Warm," located in the H building.
"It channels feelings of togetherness and also loneliness,"
she said. "Displaying my art with everyone has been
a great experience."
Photography student Drake Higginbotham was present
at the reception.
"The exhibit is a cool way for us to see our professors'
work. It is nice to be able to see what we might learn from
them by looking at their work."
Bechtol scanned and manipulated a photo from the
1960s and made it into something new.
"The photo itself had memories and meanings associated
with it," she said. "To me it was just a photo that I
had bought. When I scanned it and copied it though, it
took on a new character and meaning. This highlights the
nature of our memories and the interpretation of others."