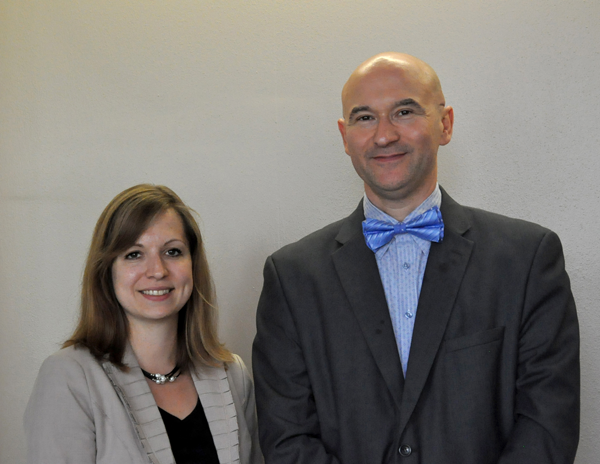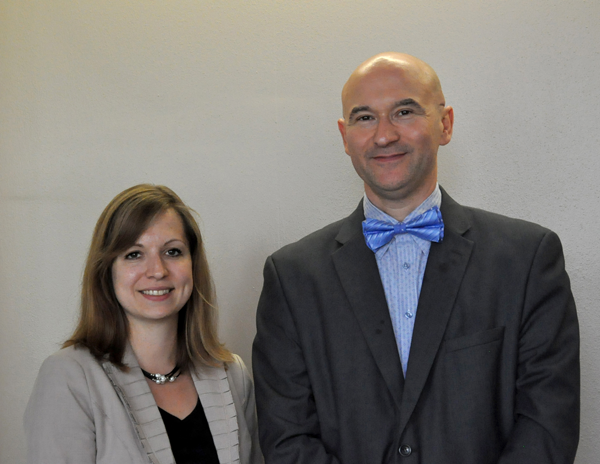 By Karina Dunn
A native German, Lisa Wenleder, a psychologist, is visiting the United States to help research academic probation students.
She reached out to Dr. Jonathan Michelon, QEP specialist and professor of human development and learning frameworks, last year for an internship opportunity.
Wenleder's internship with Michelon focused on the class human development 0100 offered at Eastfield, which ended a few weeks ago.
Together, they worked with students and professors on campus to improve learning in the classroom and to improve student success.
The class was initiated by Michelon, Executive Dean of College Readiness and Mathematics Ricardo Rodriguez and Executive Dean of Student and Enrollment Services Kimberley Lowry. It sought to identify personal and academic problems that hold students back and to create a program to overcome those issues.
"A [psychology] background helps [me] to see that it's not always just cognitive," Wenleder said. "It makes it clear when [students have] a lack of security or confidence about what they can achieve and what they cannot … Most of the students are just at a point in their lives where … they have to decide whether they will continue college … I think everyone can relate to having to make that decision."
Michelon wanted to bring a proactive system that will help students make better choices for their future. With Wenleder's help, he monitored workshops and interviews on campus to gauge how well professors communicated class objectives to their students and whether those objectives were met.
A survey is also being sent out to students in HDEV classes to complete the final stages of research.
"We felt the need to create a class for students on probation, seeing nothing that could help them under emotional, psychological and academic stress," he said. "Get them back in good standing and give them a little help."
In her work alongside the students, Wenleder noticed an advantage that she missed out on as a German student, a real collaboration between professors and students.
"In Germany, you are left more alone and by yourself. Here it seems more like a school environment," she said. "You have closer relationships to your professors. We don't really have that … Here the professors emphasize coming in."
She explained that in Germany undergraduates are more self-directed and independent.
"By the time I reached university, I could [focus solely] on the degree classes," Wenleder said. "I think it would have made life a bit easier to have an adviser. But I don't know if an adviser in our system would even make sense … at home where there are not so many electives."
If she had the power to do so, Wenleder said she would make a few changes to German education.
"At home I would introduce more extracurricular activities, help teachers and professors engage more with the students," she said. "In the U.S., I would change tuition fees and break down the barrier between private and public schools."
She said she thinks the U.S. educational system could benefit from narrowing the difference in higher education opportunities.
"When you go to public school or private school there is a gap between opportunities," Wenleder said.
"Coming from a country where education is free I think money is a big issue for a lot of people … where they're being kept from a good education, based on that."
Moving forward, Wenleder wants to complete her graduate studies then work in Human Resources.
"I've always been interested in training people on the job," she said. "Working with people on the job and making sure people are happy. Making sure that people from different cultures work together."
Looking back on her time in the US, Wenleder said that she learned a lot about herself, not just from the internship but from the more casual style of American life.
"People are easy going here," she said. "It's easier to approach people. So far, I've only had good experiences with people here."
She offered a bit of advice to students who would consider studying abroad or who are hesitant to try out a new approach in their studies.
"Be open because people are there to help you," she said. "Forget for a second [your culture]. Just because something is different doesn't mean it's a waste."